How far are you willing to go for an activity-full Instagram account? This article brings to your attention Nitreo and some of its close alternatives. Read ahead for more.
There are many different opportunities for marketers in the world of ever-expanding social media. And while Facebook and Twitter are still the most popular choices among brands across the board, one of the biggest trends right now is Instagram marketing.
Although you could work hard at gaining real followers and comments, you can have access to additional followers who will like and comment on your post, essentially doing all the work for you. So, suppose you're looking to expand your visibility as a brand and build a relationship with a new audience on Instagram. In that case, Instagram automation tools, such as Nitreo, may be just what you need.
---
Nitreo Review
With so many influencers out there, the competition to grow Instagram accounts is higher than ever. Getting fake followers doesn't do much to help you grow. Sure, you might see some growth in the beginning, but it won't last long.
If you want sustainable organic growth on your account, then there are other ways. This is where a tool like Nitreo can help you. With real followers and many features and benefits for growing Instagram accounts, Nitreo is a valuable tool for any Instagram user and their needs. Real followers get you real growth.
Here are some of the pros and cons you may need to be aware of about the account.
---
Why We Like Nitreo
So what makes Nitreo so great? I'm going to break down some of Nitreo's core features so you can get a better understanding of what makes it such an awesome Instagram software. Here are the top 3 best features:
Personal Dedicated Account Manager
The way it works is, once you sign up with Nitreo and pay the monthly subscription fee, you're assigned an account manager who will help you create your automation strategy. The account manager will also help you choose what type of content to post on your Instagram feed, as well as select suitable hashtags for each post.
With the dedicated account manager, you can also be sure of automated comments, posts, likes, and follows to grow your Instagram audience.
Username Targeting
Username targeting is a powerful tool that lets you target specific usernames and then follow their followers. Say you have a new baking account and want to get followers for your page. The more targeted your niche is, the better it will work. If you're in the baking niche, targeting @bakersofinstagram and @cupcakeadventurers would be good choices.
The account promises to cater to your needs by finding the best targets for you to follow. Once you provide them with your niche, the account managers will find the best accounts within your niche to follow. This way, you can be sure that your followers will have some real engagement.
Keyword and Caption Generators
Hashtags are a great way to get more eyes on your content, especially if you're in a specific niche or industry. They're also a great way to discover new content and see what others are talking about.
With Nitreo, you can have the best hashtags and captions for your posts. This is promising to keep your specified niche more engaged and hooked for more. If you're looking for a quick way to increase your Instagram following, Nitreo might be exactly what you need. However, it's important to note that this solution isn't free.
---
Price of Nitreo
You can get started with Nitreo today by signing up for a free 7-day trial. After that, you'll be able to choose between two different pricing plans. Each plan has different features and varies in cost from monthly to annual payments. It should be noted that these prices may change at any moment.
If you want to save some money, then you can settle for the essential plan of $49 per month. This has slightly lesser services as compared to the speed plan; it, however, still offers great service for its price. We highly recommend this plan for most users who are looking for organic follower growth without breaking the bank or needing fancy features.
If you want more services, then you may have to settle for the speed plan at $79 per month. This is equal to $2.63 per day with an assurance of maximum sped growth, priority support, all targeting features available on the platform, and no required hashtag use.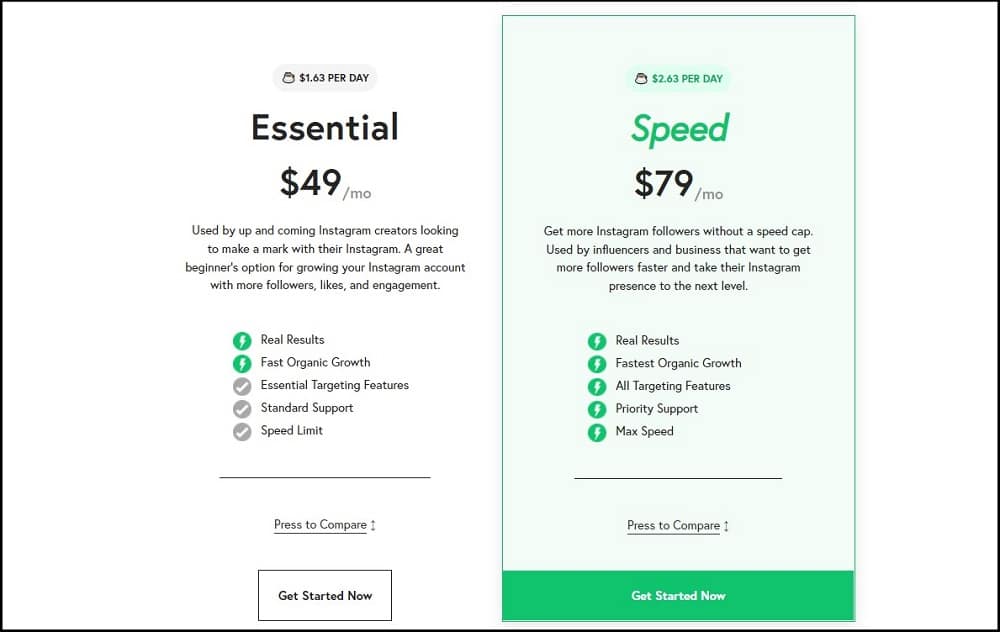 The company accepts all major credit cards, including Visa, MasterCard, American Express and Discover, and PayPal.
---
How Does Nitreo Work?
Nitreo is an Instagram growth service that helps you grow your account organically. Once you add your Instagram account, Nitreo lets you select between specific niches. Whether you're into travel, fitness, or simply want to sell products online — Nitreo will help you find the right audience for whatever products or services that you're promoting.
The account uses 3 key ways to bring 100% real and targeted accounts to follow you:
Their proprietary and fully automated system find real accounts relevant to your niche and target market. The system then engages with them by liking or commenting on their posts based on the hashtags, locations, or accounts that you choose.
They then follow those users in order to encourage them to follow you back. If they don't follow back, the system will automatically unfollow them for you. When a user does follow back, Nitreo's system sends a direct message thanking them for following you and asking them to check out your website or shop.
Their automatic direct messaging feature can be turned off at any time if you would prefer to send messages manually.
---
Is Nitreo Legit and Safe?
The good news is that Nitreo is legit and safe to use. From the section above, you can see that Nitreo is not a scam and has little negative feedback about its services. Except that everyone has their own experience depending on what you expect.
If you're expecting crazy results like 1,000 new followers per day or something like that, this isn't the right service. But, if you want real Instagram followers that will help you build a strong base for your brand, then this service is for you.
If you are looking for organic growth for your Instagram account, I recommend Nitreo. It is an extremely affordable way to get real followers, likes, and comments on your Instagram account.
---
Nitreo Customer Service
The account has no specific email or support contact, but you can send them a mail of anything you might need to know through their support page. However, as much as the account guarantees responses to every client's concern, the support team requests for being specific on the exact thing you need clarification for an immediate response.
You are, however, encouraged to check their support center for answers to their most frequently asked questions, guides on using Nitreo, and a way to contact them if you need more help.
---
Nitreo Alternatives
The truth is that it should come as no surprise that most people don't have positive things to say about any product. People are very resilient, and there's no shortage of negative opinions about every product on the market. While there's a grain of truth to every bad review, you should also acknowledge that there are countless positive feedbacks to choose from.
This doesn't mean you should believe everything people say about Nitreo; it means you can find out what's true by contacting the account and asking for clarification on anything you may need. So if you feel you are much concerned about the negative reviews about Nitreo, you may try some of its alternatives including: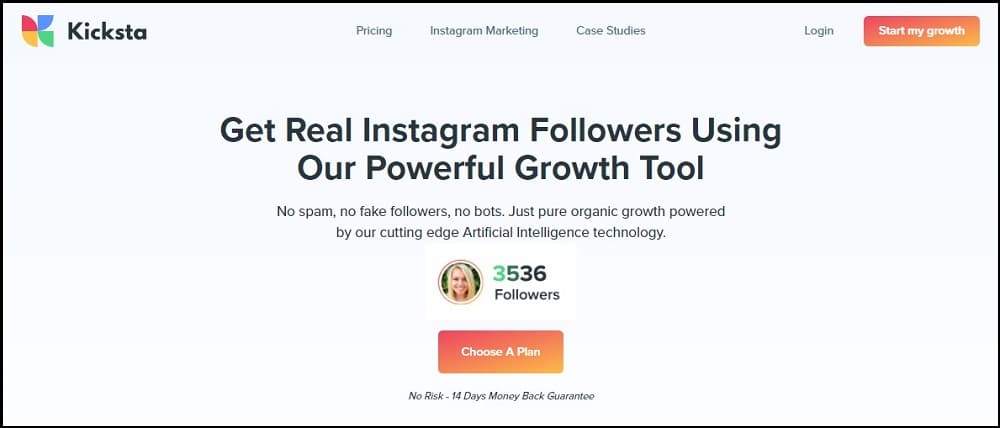 Growth hacking just got easier with Kicksta. It's a powerful growth tool to grow your Instagram followers and gain more exposure!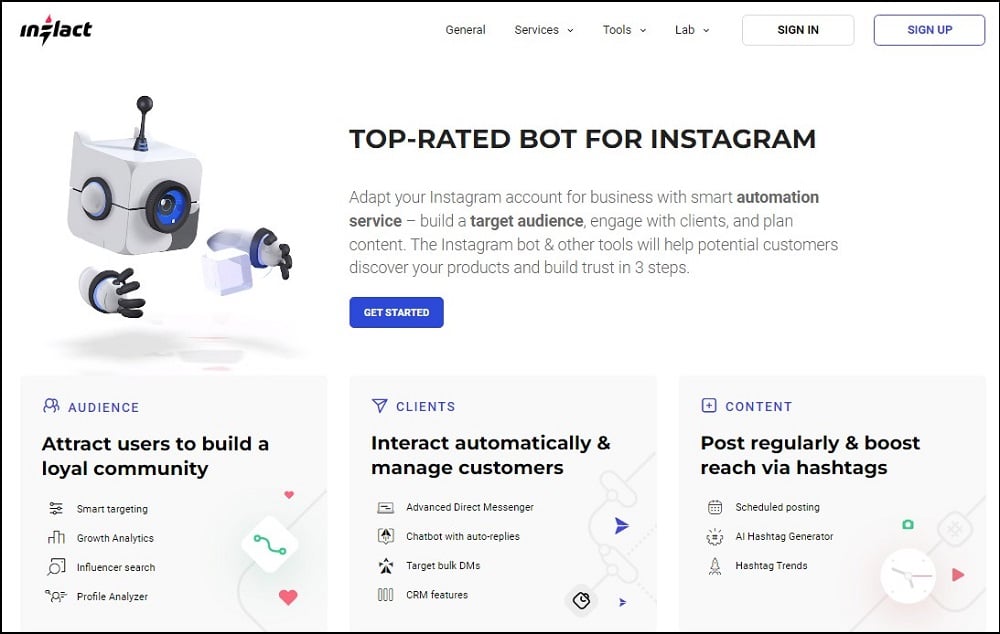 It is a fully automated Instagram bot. This tool will help you arrange your post according to your target audience. It also helps customers to get more and better followers on Instagram.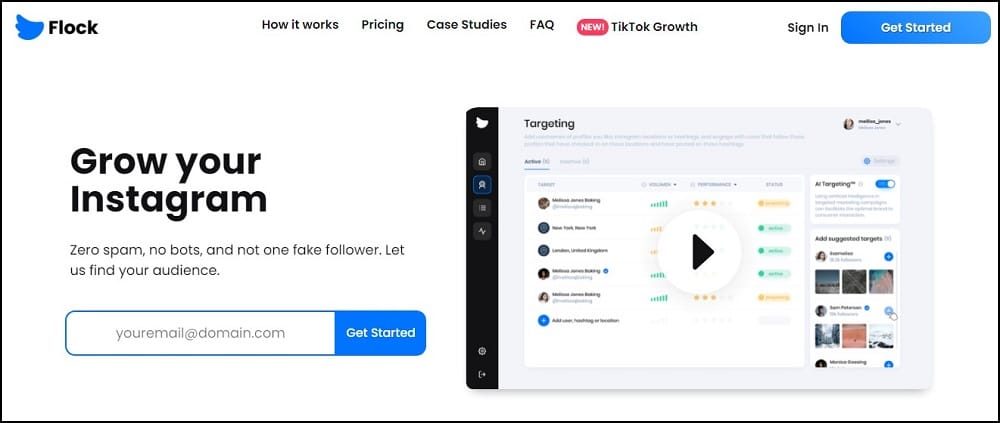 It's a popular site that gives you the opportunity to grow your Instagram presence organically and create a community around your account. A place where other people come to support your journey, ask and answer questions, and meet new friends. On top of this, it claims to provide authentic followers who are interested in your content and can help you build relationships with them.


The account claims to use its custom algorithms to estimate your account performance and give you a 100% free report of recommendations made. These expert-recommended changes will guarantee more results from their enhancement service.
It is possible to create a massive following on Instagram that generates sales and leads. However, you should make sure that there are no hidden costs associated with the programs.
With so many alternatives to choose from, it is quite certain that you will find the best solution that works for you. No matter what you choose, take your time and learn as much as possible about it before taking any action on it.