Does Path Social offer legit Instagram followers? Path Social is an Instagram growth tool. If you need the absolute answer, then find it in our article. Let us check out for more.
Instagram has become more famous among influencers and marketers than ever. It has many active monthly users and over 500 million Instagram stories users on the platform. Thus, most business takes this advantage to promote their brands.
But also, public figures and affiliates use this opportunity to reach more people. Increasing the conversion is possible, which now comes with very stiff competition. Thus businesses are struggling only to capture the attention of their target audience. however, this requires them to spend a lot of time online trying to engage with users and shift the attention.
It is essential o increase your Instagram engagement by adding real followers, but you are aware that this is time-consuming if you go manual. This is well said; together with stiff competition from a small customer base, it si shard to get to the industry's top.
And because of this, most influencers are looking for reliable Instagram growth tools. This is a perfect move and seems to be a rational solution to save you time. However, not all growth companies online are legit.
Therefore, in this article, we will review Path Social and determine if it is worth your money. So, is Path Social Legit? Let us take a closer look at it in our review.
---
Path Social Review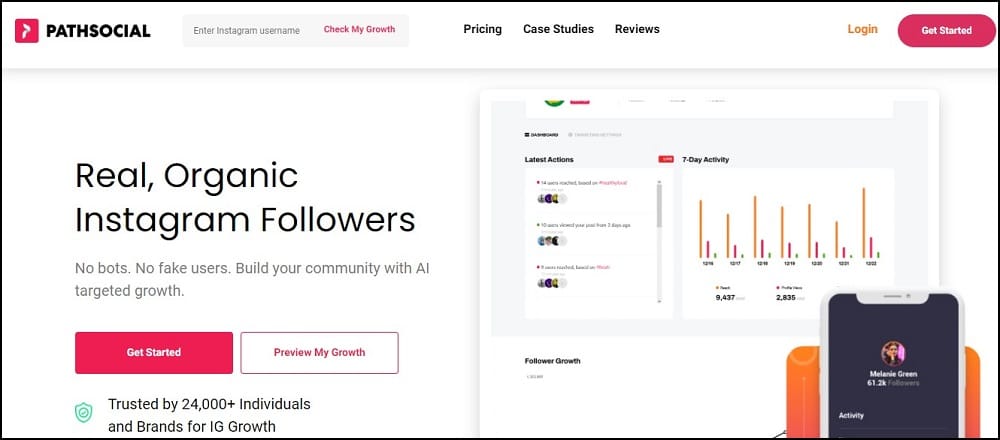 To begin with, Path Social claims to be the Instagram growth tool that offers genuine, organic and authentic Instagram followers. The company also claims that it can help you grow your Instagram profile organically with zero tolerance for bots or fake users. Is it true they built a community using AI-targeted growth services? We will find out later.
You can also notice that they have over 240k customers and brands that trust their services from their website. We are somehow skeptical about this, and we can allow it to slide for now. In general, Path Social website looks pretty bland. They do not even mention where they obtain these Instagram followers.
Instead, they insist on proving organic growth and real followers that engage with your content. However, based on how their promotion services operate, such statements sound vague.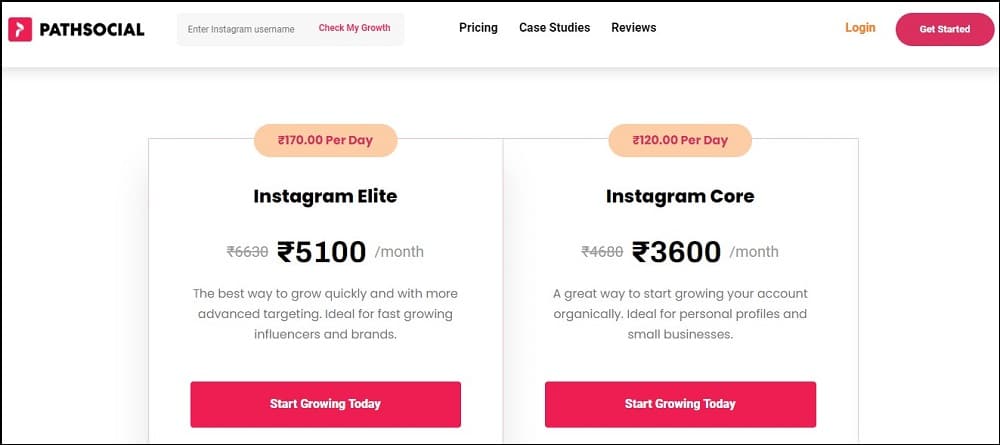 The other things that Path Social promises its clients are targeted followers, grabbing the audience's attention, and quality followers. From the test, anyone who likes Instagram content magically becomes your follower.
This, together with how exactly the company is growing its Instagram account organically, makes us want to know more about Path Social. The company does not mention how they are doping while proving the metric to the account while achieving results on their site. This is a red flag.
But above all, the company has 24/7 customer support, but its FAQ page is so limited it only covers basic information. The platform also has free tools like username generator, hashtags generator, Instagram audit, engagement calculator, and free resources. Before going in for the final verdict, let us look at the pros and compare them with the cons to conclude.
---
Is Path Social Safe? 
No! Path Social is not a safe platform for growing Instagram accounts. Even though it is hard to tell the legality of this site due to decent Trustpilot scores, you might be disappointed by pursuing the user reviews. While the site is safe in terms of privacy and online security since the website is secured and has multiple payment methods, some other things have made us question their Instagram growth services.
First, they are not telling us more about their originality. Instead, they only mention having a Los Angeles, support team which is not convincing. Most of the details on their website are not suitable and tend to mislead.
They never come out straight about their Instagram followers and where they source from. There is the possibility that the company is using Instagram bots which only provide users with followers having a low retention rate. Thus, we cannot guarantee that Path Social is a safe and most legit Instagram growth tool ever.
---
Do We Recommend Path Social for Your Instagram Growth?
Unfortunately, since Path social is not safe, we do not recommend it to any of your clients. While they have invested a lot of effort in designing their website, there are things this company does not make clear. You must also understand that the authenticity of a website does not mean anything other than tricks to fool you. The company has many features they seem accountable for, a detailed FAQ page, and visible pricing plans.
However, all these are executed through an Instagram bot. as a rule, an Instagram bot puts your profile at higher risk, resulting in a shadowban or suspension. Other reviews also claim that their 24/7 customer support is not responsive, and the company does not provide live customer support for efficiency.
Again, we think that these guys are not ready to be accountable, as they claim on their website since. First, they do not even have a refund policy, and they do not even indicate where they sourced Instagram followers.
Because of such claims and suggestive customer reviews, we do not recommend Path Social for Instagram growth thoroughly. Instead, go for other Path Social alternatives. For an easy workaround, we have compiled the five best alternatives to start with. More details are in the next section.
---
Path Social Alternatives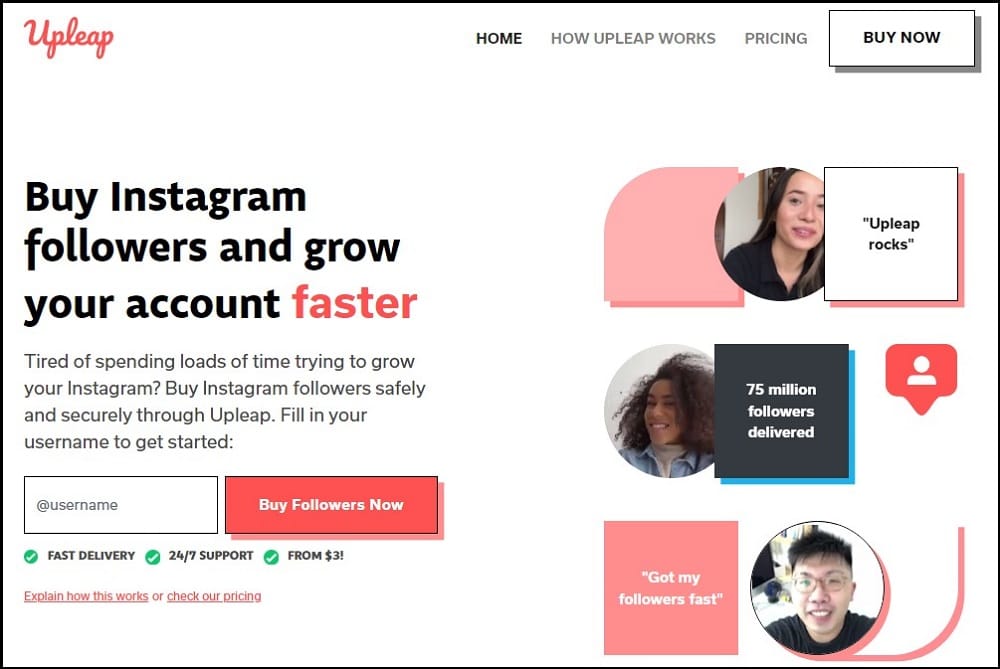 Upleap is the Instagram growth platform that guarantees genuine and authentic Instagram followers. These guys claim that they can help you by selling your Instagram followers to grow your account faster. If you are tired of spending a lot of time online, then visit Upleap website and securely buy Instagram followers to help you safely grow the profile to another level.
They do not even ask for your details other than the username to start delivering. The company exclusively specializes in offering standard and premium Instagram followers alone. They guarantee you fast delivery at an affordable price and 24/7 customer support for all the packages. They source their Instagram followers from reel and active people around the world.
Upleap has a package for you when you need Instagram followers with any budget. This company has the best services and has recorded a satisfaction rating of 4.7. and in most cases, based on the package yous elect, they tend to deliver pretty instantly.
You can start and jumpstart Instagram's growth journey with only $3.Upleap mainly targets providing more Instagram followers faster than other platforms. However, they do not explain the delivery process, but the company is a perfect Path social alternative with genuine engagement from the reviews and customer ratings. Check it out.
---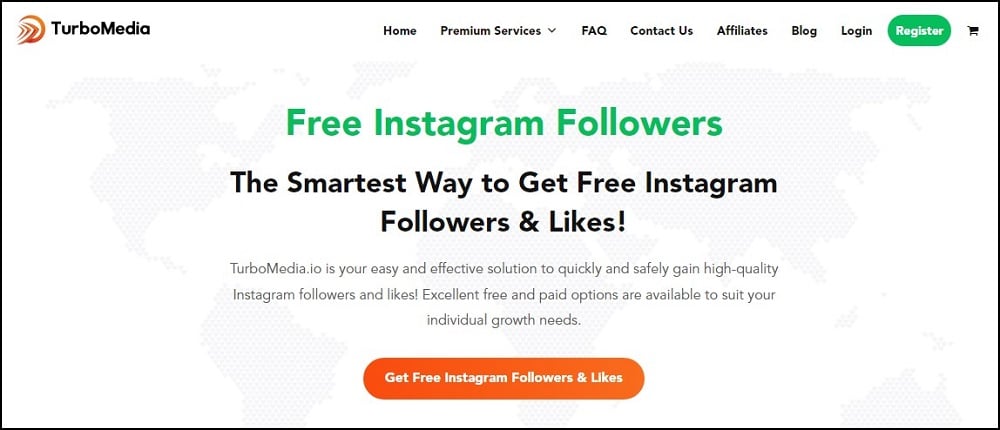 Up next on the best Path Social alternative is TurboMedia. This tool is the best and has the most straightforward solution, which can effectively help you gain high-quality Instagram followers and get likes safely. Besides premium packages, they also have free plans that suit all your needs. This is among the few sites that offer genuine Instagram followers and guarantees to deliver instantly.
Due to the affordable pricing model, these guys are direct competitors of  Path Social and many other companies. Free Instagram followers are natural-looking, tit for tat but only apply to the targeted Instagram profiles. This means TurboMedia offers targeted Instagram followers and likes.
They do not even ask for your Instagram password. They are concerned about your online privacy and security and always tend to keep you anonymous. However, you must set your Instagram profile to public.
TurboMedia has a good Trustpilot rating, and reviews are excellent. This indicates customer satisfaction with their Instagram growth services. It is a simple tool to use and provides immediate results. Customer support is available 24/7, and you can cancel your subscription anytime.
Everything on this site is safe, secure, and kept private. Besides Instagram followers and likes, they also Instagram targeted growth, views, reel views, package deals, and any other matric you need to gro Instagram profile. This is a one-stop-shop for all major social media platforms if you want to cross-promote different social media accounts.
---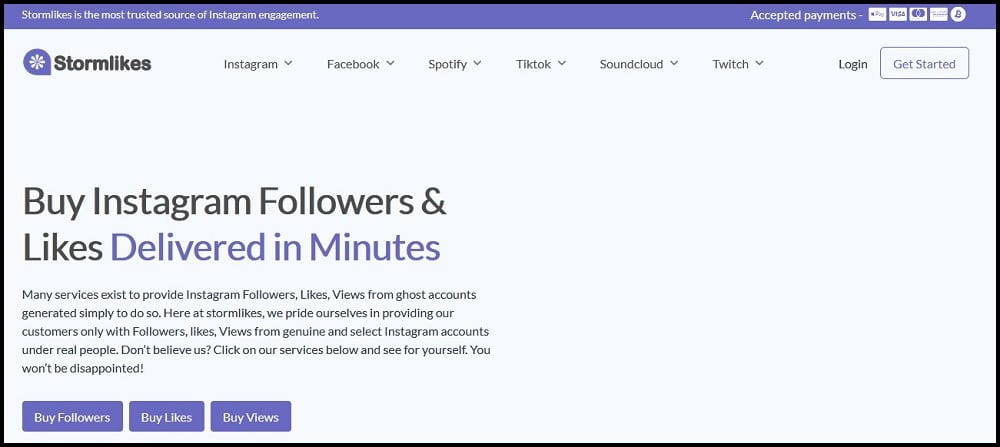 Suppose you talk about the Path Social alternatives. In that case, it is also worth mentioning the Stormlikes not only because of the genuine Instagram followers, views, likes, and auto likes but also because of the guaranteed Instagram engagement. The company also has multiple features and the ability to deal with delivery and engagement, making metrics look authentic.
This reduces the risks of banning your Instagram profile. These guys promised to deliver insta=gram likes and followers from their website in a minute. They also pride themselves on priding Instagram growth metrics from real Instagram accounts and active people.
Stormlikes has also recorded good reviews and ratings online. This shows a high level of service to their customers. It does not only provide Instagram growth services but also covers cross Facebook, Spotify, TikTok, Soundcloud, and twitch.
Stormlikes has a simple website and an easy purchase process like other companies. One thing worth mentioning is their targeted Instagram followers based on the region, gender, and other aspects. Stormlikes can offer a lot to you if you try their service today instead of using Path Social.
---


Likes.io is a good platform if you want to grow your Instagram account organically. The company does not only provide Instagram likes as the name suggests but also goes beyond in offering Instagram followers, views, and auto likes.
All these metrics are targeted to help you increase your online presence. And they claim that their metrics are real, which we can assure you of real Instagram engagement and organic growth with no risks associated. If you want to grow organically, try Likes.io, which comes with smart targeting based on the follower's location, interest, and even hashtags.
Likes.io puts your security first, so your account is never at risk since they want to protect your reputation. They separated their features, which means they have tiered pricing plan packages on their website. They target helping make your Instagram profile unique among the rest with numerous features they implement.
This way, Likes.io guarantees you targeted followers interested in your brands. Their customer support is available 24/7 and has a detailed FAQ page that answers basic questions concerning the company's service.
---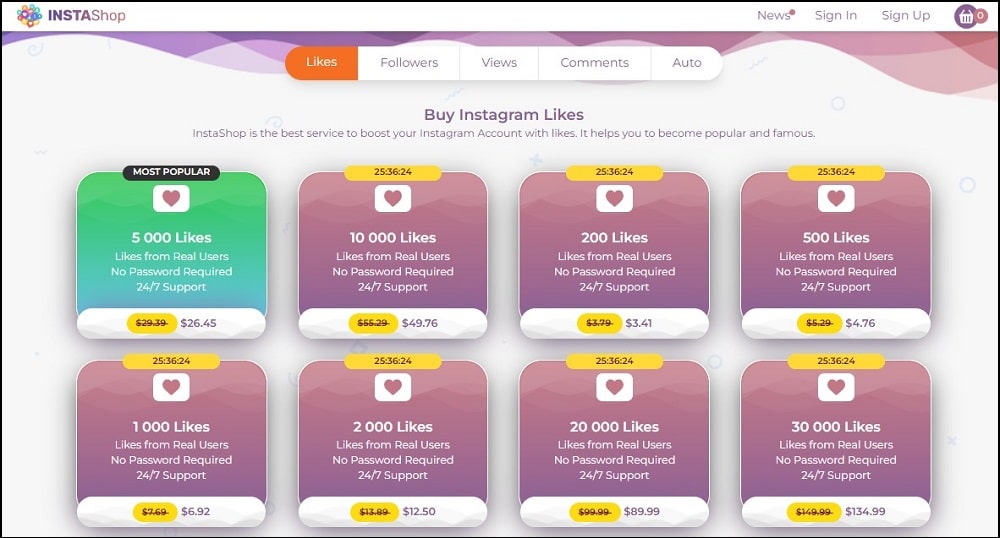 InstaShop comes last on our list of the best Path Social alternatives. The company deals with offering high-quality Instagram growth metrics. If you want to buy bulk Instagram followers, likes, views, comments, and even automation, go for InstaShop.It is the best tool to help you boost your Instagram account and become popular among the audience to promote the brands. They have also started to offer TikTok followers, likes, and views at an affordable price.
However, the higher the package, the cheaper you pay. This company also offers 2% cashback on any payment made through the platform. InstaShop is safe and secure; the customer support team is available 24/7 and offer free test first. But all in all, InstaShop guarantees you quick and efficient services to grow your Instagram account.
---
Conclusion
Path social is an online-based platform that claims to offer Instagram growth services. But after long research and testing, we found that they offer fake engagement using Instagram bots. Since it is not safe, we recommend going for other options online.
You can find the best Path Social alternatives that offer authentic Instagram followers and other metrics at an affordable price from the above list. Make a choice based on your budget and start growing your Instagram account to become famous and promote your brand to targeted followers.