As more people streamed music into Discord, finding the best Discord Spotify bot that works for you is imperative. We've taken all this into consideration for you!
Music is the best of all ways to kill your boredom. It relaxes your mind and the body, hence an essential part of our lifestyle. As technology changes, so do human ways of doing things. Everything has become digital and virtual, thus the introduction of Discord.
Discord has now become the best gaming chat platform in the music industry. It is easy to use with a simple UI. It does not only end there, but it also can integrate bots. These discord bots are used to automate tasks and carry out complex activities that are impossible to humans.
Today, our selection is based on the Discord music bots, which you can use to manage your music in the background while moderating or chatting on the server. In our article today, we will be discussing the best Discord Spotify bots. These bots are best to fetch Spotify music to the discord community. Before going into these best Discord Spotify bots, let us look at their positive impact on our daily lives.
---
Benefits of Playing Spotify on Discord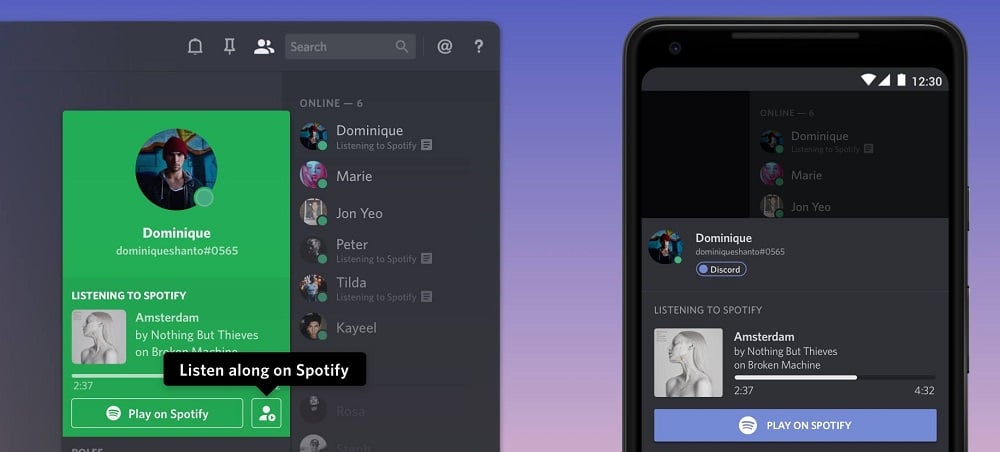 Discord servers allow people to connect to Spotify accounts. And this collaboration has lots of advantages. This is because:
It enables you to share your songs with the other discord communities simultaneously-but, this is only when they have a premium Spotify account.
It also allows your friends on the discord server to play your tracks.
Lastly, you can be the DJ and let your friends listen to your music as you play or mix.
---
Best Discord Spotify Bot
In this industry, many discord Spotify bots have been shut down. So, there are a limited number of them today that you can depend on. Though it is hard to spot, our list consists of the best bot for you.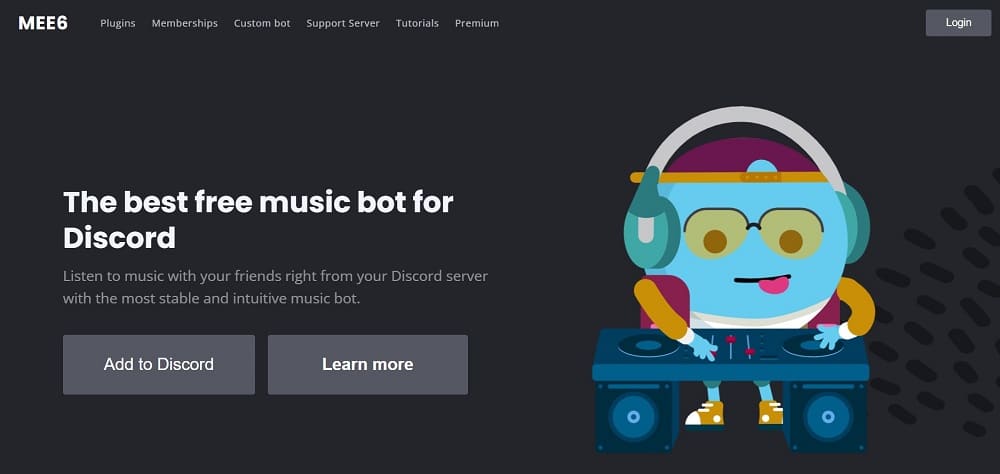 MEE6 tops our list because it is an excellent moderation music bot. What made us select it is a visual player that you can use on their dashboard to control music. Instead of creating the commands, jump to the dashboard online and manage the queue, playlist, play, search, or replay the track—no complicated commands.
Drag and drop could describe it well. Its music command can easily manage the volume, 24/7 music playing, voice recording, and members in the discord community can vote for their favorite songs.
This one-of-a-kind bot supports many types of music platforms. Another good thing about it is that it has a fun music quiz that your friends can enjoy squeezing the artist and songs quickly. Mee6 has free and premium packages. While the free account allows members to queue up to 50 tracks, the premium package has unlimited access. You can go for a monthly or lifetime. This is a capable bot, and we recommend you to try it.
---


Hydra is a perfect discord bot. It is the most widely known and used as a discord bot. It has excellent features, and when it comes to playing Spotify music on Discord, it is just amazing. Up to date, this is the best bot to play your Spotify music directly on your discord server.
The bot is multilingual with over 10 languages, making it special as it can connect different users from different backgrounds. Aside from that, it also has an amazing and interesting user experience which makes it fun.
Users can access a rich-in command list and access features like DJ role, creating a playlist ( private and public), autoplay, and many more features. The premium package unlocks advanced features and commands to make it more enjoyable. This way, Hydra has proved to be the best bot for playing Spotify music directly to your discord community. This bot is worth your trial today.
---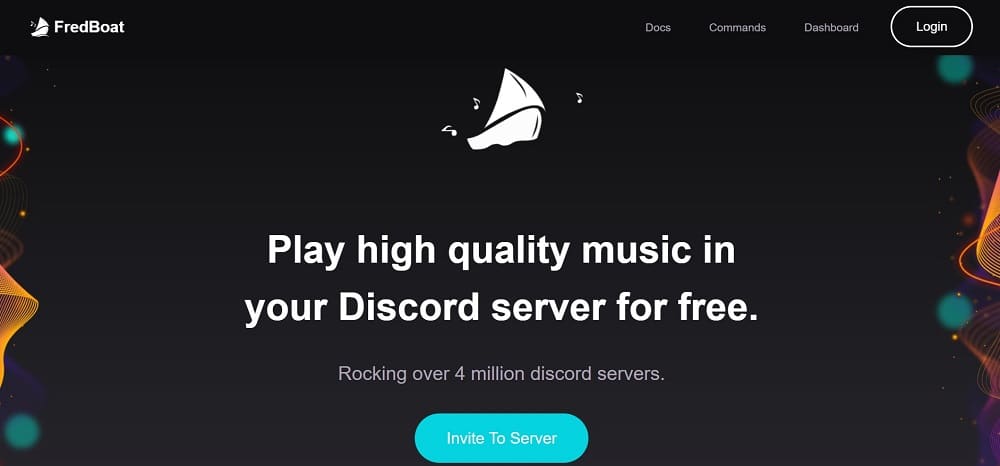 This powerful music bot is a bit more complicated than other Discord Spotify bots. It supports music streaming from different sites, including Spotify, SoundCloud Twitch, etc. The bot is packed with many features. Most bots limit youtube access, while FredBoat allows all popular platforms.
The impressive feature of this bot is its ability to shuffle music, repeat, play history, and export a playlist as a Hastebin file. It manages your playlist 24/7, even without your presence to the end. Additionally, this is an extraordinary discord bot as you can use it to play music without losing its quality. This means you can enjoy high-quality tracks with ease.
FredBoat also comes with search functionality. Rather than adding music links from different platforms, you can search for a song you want. You will have 5 options of the quality to select from. Not forgetting, this bot has a permission system. You can define your access level, including regular user, admin, or DJ, and a tier of users. It is also a moderation bot because it has kicking and banning functionality.  It is open-source and trustworthy due to its privacy concerns.
---


ProBot is also a discord bot on another level. It is a fully functional discord bot and powerful. Again, it has a simple UI, making it easy to handle any task on a discord community. It can also be used to access music from different platforms to your discord server or for individual use.
You can use a ProBot to play high-quality music. Like other bots, it also has the functionality of searching the music other than copying the link. It comes with a handful of commands. These are limited to play, playback, pause, queue, and skip but many other options.
Besides playing music from Spotify, you can also use it to moderate your discord server when it has a bunch of members. It also allows users to create their custom-level system on the discord community. This enables users to learn and earn the rank based on the tasks. Therefore, this is another Discord Spotify music bot for you to use. Listen to your music with your friends from Spotify on your discord server.
---


Do you want to listen to lag-free music playback from Spotify with your friends on a discord server? Then we recommend that you go for the Vexera bot. This is another discord Spotify music bot that can serenade chats with your friends. It is second to none.
Access the latest music from Spotify and other platforms with ease. Search for a song other than using links and start playing. It gives you all the control. You can play, pause, queue, and playback. Rember, you can queue with in-channel control while using Vexera.
This bot also comes with powerful moderation features. As an admin, you can send greeting messages to your new friends. We tested and vetted this bot because it is doing wonders. This is the best free multipurpose Discord bot. Currently, it serves over 300k discord servers. This proves its trust level and prowess.
---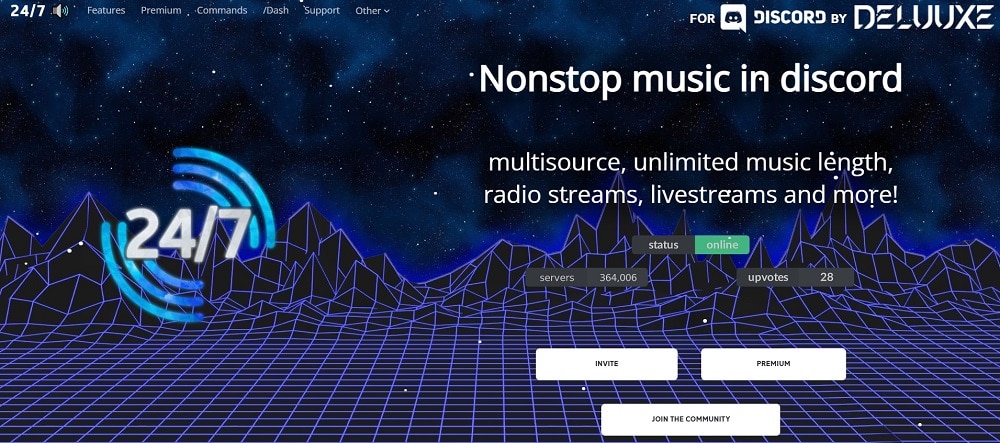 24/7 is our favorite free Discord Spotify bot. This bot supports music playback from Spotify and other platforms and listens to tracks from different radio stations worldwide. One of the features that make it outstanding is that you can use it to play live events from Spotify or youtube. Any feature you expect, get it here with a 24/7 music bot. The bot gives you access to commands like pause, play, managing playlist, queue, and any other command on the discord server.
However, most of the features are only accessible by Patreon contributors. It would be best to understand that before committing to this discord server bot. Their limited commands are concise but direct to the point. Unlock advanced features with an affordable premium version.
---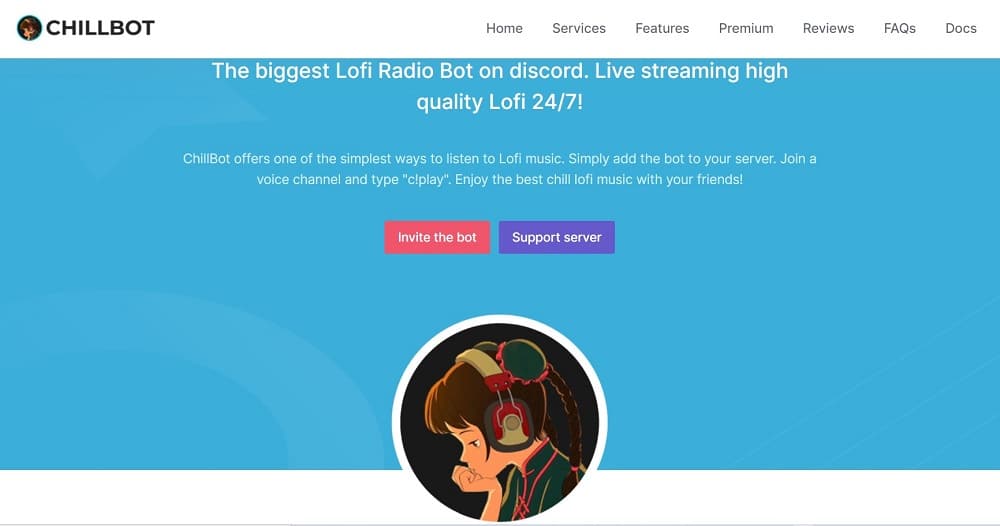 If you are a fan of Lo-fi music, come in now and test the ChillBot alongside your discord server. Share the Lo-Fi music with your discord server community with simple steps. This bot is the recommended one for this music category. You can use this bot to listen to Lofi chilled-out songs from different radio stations around the globe 24/7. It has intuitive and simple commands. These include pause, play, etc.
However, the bot limits you only to radio stations, meaning; you can never create or manage your playlist. You can only have a real fee for radio stations and share with your friends on the discord server. Chill with friends without issues since they guarantee you 99% uptime. Its pricing is simple and affordable for any user.
---

Rhythm is a widely used and popular bot on Discord, having been used on over sixteen million servers. Its popularity is due to its ease of use, allowing users to listen to music with their friends. We should note that, in 2021, this Discord bot, which started in 2016, Rhythm was taken off by YouTube because it was sharing music from its site on its own servers, which was not allowed.
However, Rythm is coming back with new features that are currently being tested. You can request a test program on their website. Setting up Rythm on Discord is easy and it can be added to your server with minimal effort. Once added, you can use commands to search for music and add songs to your playlist.
---
How to Connect Spotify to Discord
Connecting Spotify to your discord server is simple and can only take you a click. While on the website or in a discord server.
Step 1: Click the ADD button on your Discord and create a new server.
Step 2: After selecting the name of your server, select your preferred region.
Step 3: Go to the website of your music bot, then press ADD or rather INVITE button
step 4: Go one step backward and log in to your discord server account.
Step 5: Lastly, choose the discord server you created on step 1, verify and finish the setup process, then you are done.
You can find your bot on the member's area on the right and if not, navigate through to the members' tag at the top right corner.
Discord Spotify bots are vital in boosting and managing your playlists and friends. These bots are also important in easy streaming music, live events, and many other tasks. The above-listed bots are amazing and offer high-quality services while playing your Spotify music on a discord server. It makes a discord community attractive and attractive hence getting more audience.
While most have premium packages and services, their free services are also perfect. Premium offers you access to advanced features and full control. Thus, we recommend trying the above bots on your discord servers while exclusively playing Spotify music.