Why have discord bots become a hot target? Stop wondering and pay attention on the best discord bots to improve your Discord server.
Discord is a video, text, or voice chat platform that you can use to hang out with friends and families. The platform is rapidly growing, but it is flexible in connecting people around the globe. This software has benefited online gamers too. Most people use it as a way of creating subscriptions and making revenues.
However, its major priority is gaming. Today, the platform is used for various reasons like sneaker cook groups, stocks, non-stock organizations, and other groups. It alerts people to podcasts and youtube communities. So, to help customize, support, and enhance interaction between the communities, You need Discord bots. Let us now look at what discord bot encompasses in detail.
What are Discord Bots?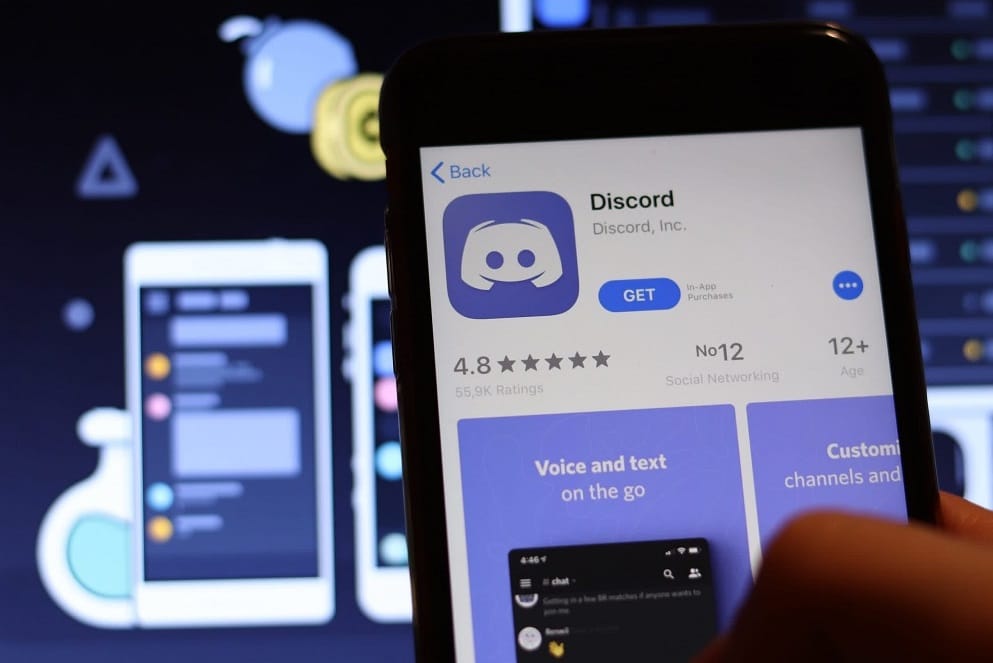 A discord bot is a software that adds more functional options to a discord server when bringing together a community with a common interest. These bots put every task on auto-pilot mode. When adding a bot to the discord server, add permission so that it can perform multiple functions. You can allow it to send welcome messages to any new member and moderate members' actions.
You must learn how to use discord bots to enhance your user experience. But, choosing the wrong discord bot ruins your experience entirely. Hence, more community members will leave the discord than they are joining. Thus, a good bot is essential on your discord server. Add the best discord bot to build your top discord server.
However, there are many different discord servers, but few work well. It is challenging to decide. We have carried out meticulous research using this notion in mind and listed the best discord bots that any member can use. There are free and premium discord bots, and each comes with different functionality. Let's now look at the exciting features of the best discord bots to go for on the market today.
---
Best Discord Music Bots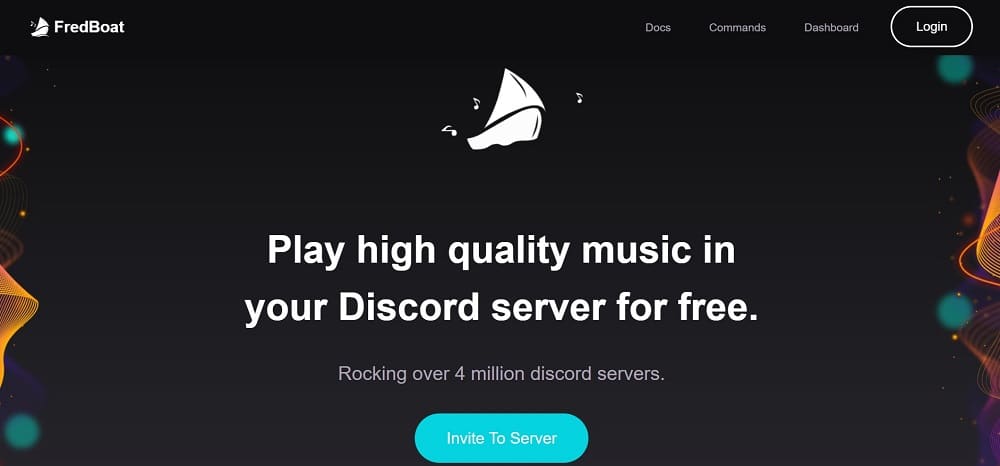 This is one of the best discord music bot. Even though there is a jack of all trade bots, FredBoat has specific functionality on the discord server. The core function is to play the music from youtube, SoundCloud, Twitch, and many other sites. Besides that, Fredboat also supports playlists that offer users the opportunity to create their favorite playlist and play the songs without experiencing interruptions.
FredBoat also comes with a search functionality feature. You can search the name of the song using this bot, find and play as well. Here, this bot gives you 5 different options to select your preferred version to start playing. Install Fredboat to allow your discord server to flow with your playlist music.
Above all, it also supports live streams. Play high-quality music using Fredboat for free with different commands like pause, and resume, restart, shuffle, queue, skip and stop. Groove your discord server today using this music bot.
---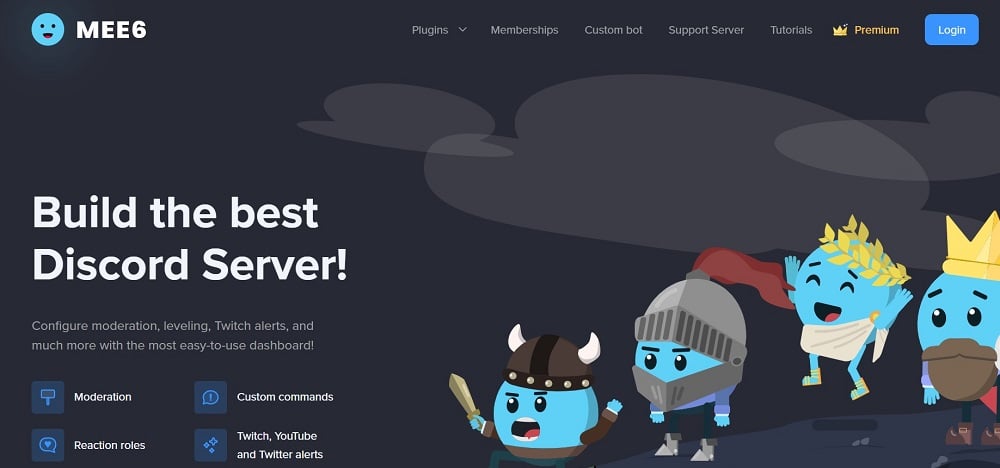 This is the best discord server music bot ever. In terms of discord server music moderation, it is also the best. It can take care of many things. This bot can send welcoming messages to new members, notify discord servers of favorite content, and support Livestream on Twitch and youtube platforms. But most importantly,  the bot can scan the chats on discord and apply rule violations like spam or restricting outside links.
Users can configure Mee6bot to perform different functions like kick, mute, or ban users permanently for carrying out repetitive frustrations. Besides, it is also perfect for playing music and leveling up users. You can unlock advanced features when you reach a higher level.
However, the premium packages come with more custom commands. These include branding and custom-timed messages. The premium package starts at $11.95 monthly. It is trusted by over 14 million discord server users and supports many plugins. If it does not live up to their promise, you can request a refund within 7 days.
---


Hydra bot has a wide selection of streams and platforms. You can use the bot to stream songs from Youtube, Soundcloud or Deezer, and many other platforms. It allows you to create your favorite playlist and customize different functions. These are skip, loop, queue, or vote skip.
You can also move a song in a queue. It can also help replay, shuffle your songs. Again, you can also check the song details or command it to display the lyrics. Another good feature is that you can upload your audio and play it on online radio or stream.
This bot consists of commands that only the admin can control. It can ban a user, change to over 10 languages, or even limit playing a specific song. Moreover, admins can also command the bot to restrict a particular voice channel.
That is all about the free version, but the premium version comes with advanced features. These are limited to unlimited playlist songs, 24/7 playback, adding audio effects, and controlling the volume. You can buy a premium server for the individual user. Premium discord server starts at $3.99per month. If you are convinced, go for it today.
---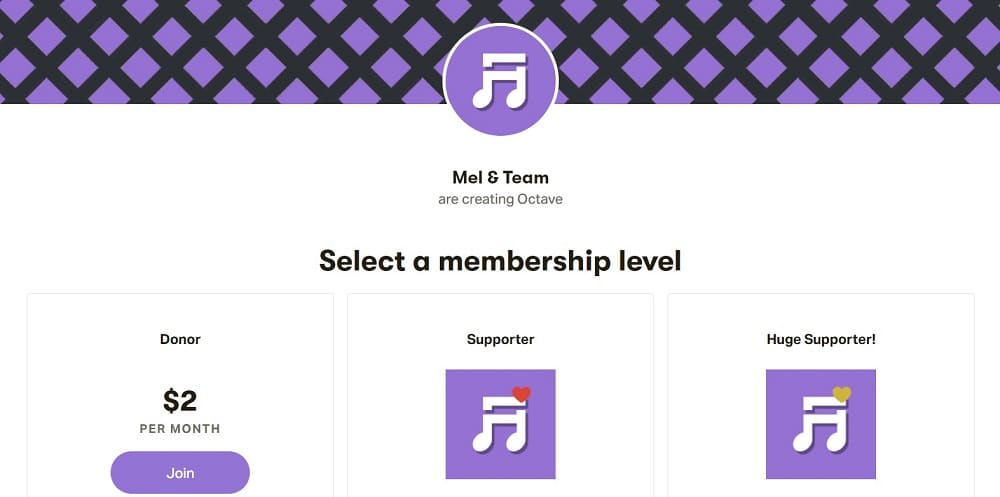 Running music experience is vital, especially for those who are fond of music ideas. First, uninterrupted audio and high quality are core values. It is effortless with Octave, the most famous music bot for a discord server.
There are many good reasons why this bot stands out. You can use the Octave bot to play any song on SoundCloud or YouTube directly on your discord server. Again, it can help you create a playlist and add songs with a functionality option to pause, replay and queue your songs. You can also command the Octave bot to display the song lyrics.
Unlock the long queue when you subscribe to the premium account. The paid version offers you a chance to track the music length, customize unlimited playlists, control volume, bass boost, and filter all control functions. Its packages are cheap, simple; donate $2,$5, or $10 per month, depending on your needs. Unlock the premium package and enjoy advanced features
---
Best Discord Moderation Bots


Keeping track of the music moderation is an exciting task. It is even more interesting when building a discord server to engage members and promote your brands. ProBot is the best moderation tool in a discord server.
ProBot has a perfect interface helping it analyze the activities in the discord server and come up with intuitive graphs. It is also effective in writing welcome messages to new users. Users can not only control servers using embedded systems but also provide automated systems.
This moderation bot supports over 13 different languages and comes with welcome messages. It also has social commands, and users can also create server rules for any violations. It can detect the bad behaviors of users and take action.
It can also auto-respond to any trigger words, which has a 99.99% uptime. The bot is online, and you should not worry about downtimes. And above all, it is a free bot with over 245m members and over 50 commands. This is a customizable multipurpose bot.
---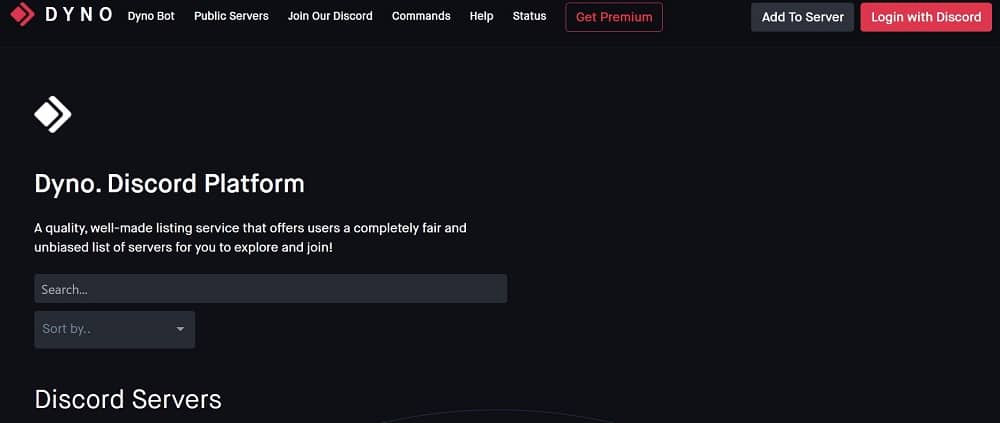 Dyno bot is a moderation bot that can help you customize any task. This is a bot on another level when it comes to features. It can enable and disable any component according to the discord server requirements. Moderators can also use the bot to mute and ban based on the time. You can also access anti-spam detectors for automatic imposition of bans, mute, and mod logs. As said, all the moderation tasks on the Dyno bot are fully customizable.
Besides moderation, the Dyno bot can also assign roles and help you create a custom command on a discord server. When you join the discord community, the Dyno bot ranks you and allows you to announce. But again, it also assigns you AFK status and many more other features. To enjoy advanced features, users can pay extra, depending on the discord servers you need to activate.
It is generally easy to use with an intuitive dashboard. This is one of the bots that automates everything. The premium package starts at $4.49 per month. And with this, you can enjoy features like auto-purge, Reddit feeds, unlimited customization, voice and text linking, and unlimited autobahns and autodelete with many more.
---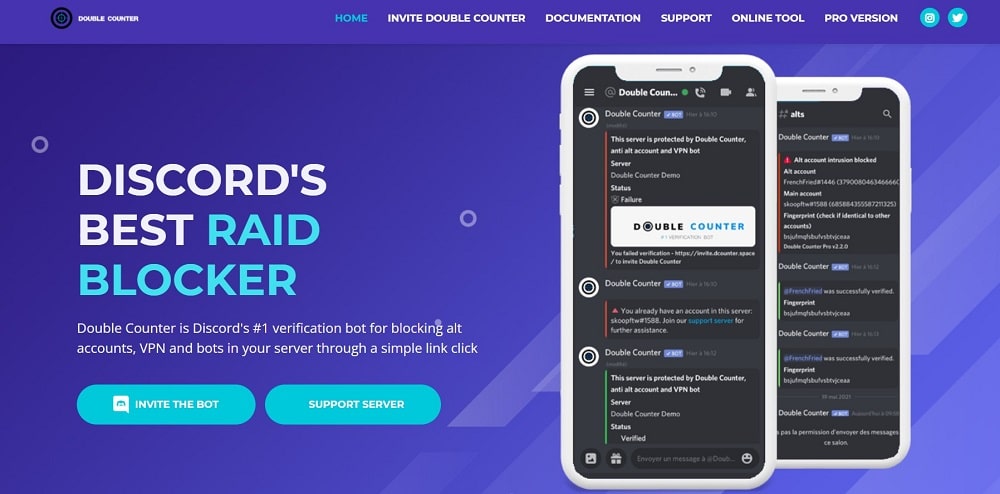 The Double Counter is a perfect additional bot to your discord server to enhance moderation. It detects banned IP addresses from various accounts and prevents them from re-entering the discord server community. The bot is also capable of blocking VPNs and raids through a simple link click.
The admin can use various features of Double Counter block in moderation. Such as hoisting scoring helps pinpoint those bad actors based on the selection from their IP addresses, age of their alt accounts, and cookies. While it is fully customizable, it also produces detailed loggings.
You can take your discord server to the next level by subscribing to their monthly PTO-tier package at only $6.99 per month. This package offers you 24/7 human support, custom joining messages, cross-server database checks, custom timeout, and faster thread for maximum efficiency all time. Enjoy incredible accuracy and detection rate with 3 packages for every need.
---


Arcane focuses its operation on leveling like the MEE6 bot. This moderation bot encourages discord server participation through ranking members on various levels. Configure this bot to determine the XP in the discord community and reward them. It also includes voice-leveling members while on the chat. When in auto-moderation, the bot can automatically log leaving and new members. It can also help the admin moderate the spam, warn, kick, mute and ban the consistent offenders.
This bot is essential for social media influencers. It can send a notification to your members from youtube when you upload new content. You must subscribe to their premium packages to get extra features and more advanced option line unlimited roles, long message logs, and XP configuration.
This is a multipurpose bot that allows users to create their custom commands with endless possibilities. Premium package starts at $5.0 per month for 2 discord servers. It is one of the most straightforward bots to use.
---
Best Discord Gaming Bots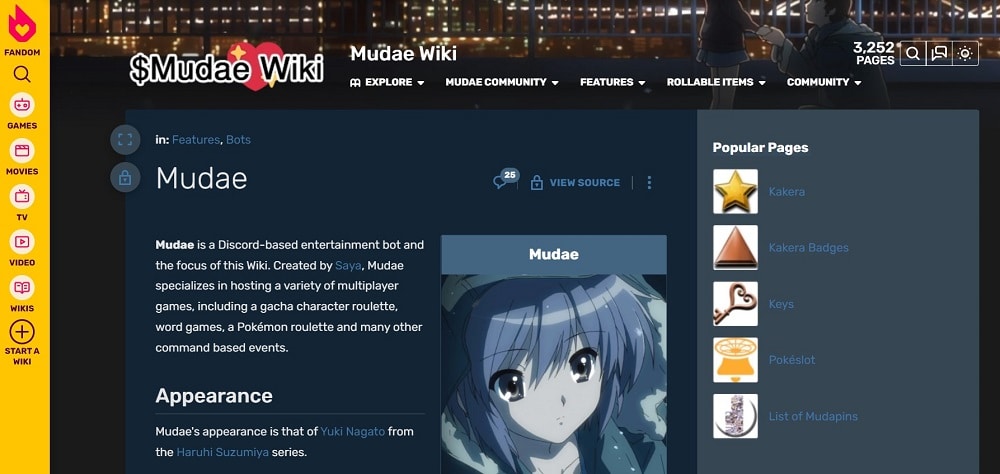 Mudae is a good discord server bot used by moats people. It is perfect for video games, manga, and anime. If you are a video game lover, then this is the perfect bot for your discord server. Use this bot in gaming like catching husbands as well as wives of the most famous video games.
It offers users over 40k  husbands and wives combinations to play. This bot comes packed with many features.  You can even translate content using this bot to different languages. This means it can help you plan more games translated into your preferred language.
While users can customize the commands, it comes with over 450 orders in moderation, utility, and customization. However, it is limited by discord servers due to its API. In controlling this, it has limited its reaction to additional functions.
To enjoy the heart reaction feature, you must subscribe to its premium version. The premium package has different components like sorting, conquest inventory, exchange, and displaying server profiles. It accepts commands prefixed by $ like embeds, Waifuroulette, etc. Premium 1 package costs $5.0 per month per user ID.
---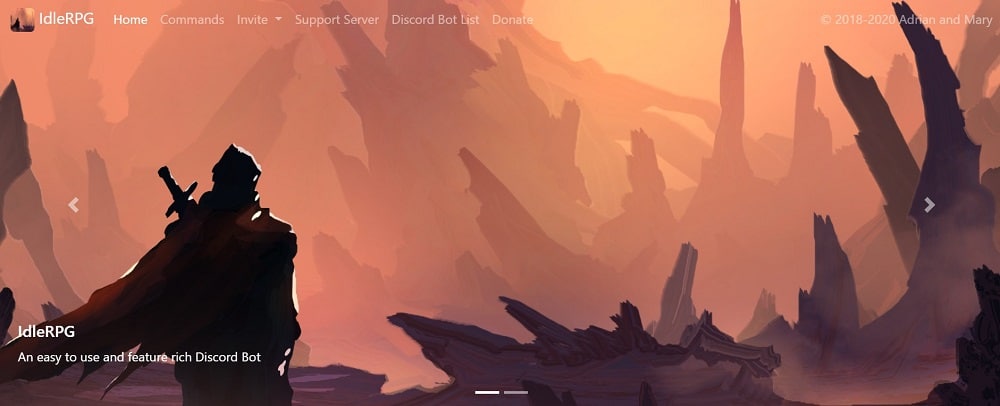 This is another discord server game bot. It brings the happiness of replay based on the text games to the server. It offers the user the capability to create a character, buy and trade items, go on quests, join the guides, interact with God, and many more services until married to other players in the game.
You can create your tale and let you interact with other discord server communities around the world. This can be achieved using over 100 different commands. These commands are free.
When you add IdleRPG on your discord server, you immediately unlock game prizes by donating them to Patreon. Using this bot, you can make real friends and feel like you belong to the actual community in a discord server. However, beginners might find it hard, and it sounds homophobic at a time.
---


This is the best gaming bot. You can integrate it into any discord server game application. It has rich features that enable users to share game clips over to the discord server community. It is a very important bot in gaming applications. When uploading your new video clip to the discord server, it simultaneously uploads to the medal. tv.
You can also use this bot to view any posted video clip on your discord server. You can also customize your video clip search based on the game, theme, most considered, and date. In the discord server, members can also upvote medal clips.
The bot is used for gaming and content moderation, music, and discord server upkeep. The bot can detect spam, mute, and ban unwanted users. It can also be used to blacklist specific words and autopilot roles. These features are free. However, you must create a free account. It is a trusted choice among gamers and is simple to use with only a click on the button and sync.
---


Autocode is our last gaming discord bot. The platform builds a bot through coding in a few minutes. Never worry about reconnections, servers, or sockets because all processes are hooked to your preferred API. Then you can use the bot for playing video games or moderating your business. This is a no-code tool website. You only need one line to connect your discord server. You can connect your gaming app, Twitch, or slacks in a few minutes.
Turn your javascript into scalable web services with an easy-to-use IDE and API library. Start with free templates and share your creations with the discord community. This bot is exclusively customizable and is packed with many features like discord embed builder, splash command builder, and Spotify current playing. The bronze package is free, while silver costs $9 per month. You can use it to build a customized gaming discord server bot.
---
Best Discord Multipurpose Bots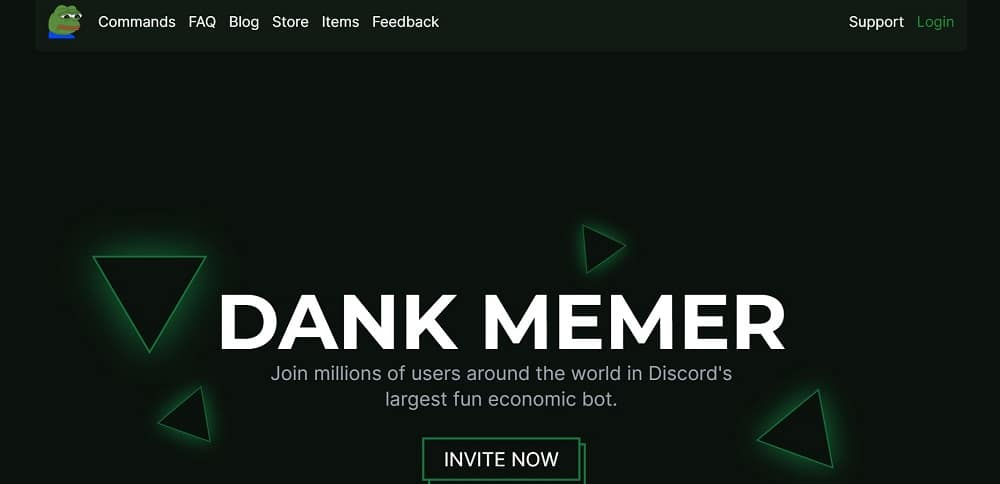 Dank Memer is among the best discord server bots.  It is a meme bot and can help you create a relevant conversion meme. Besides discords, users can also generate their memes. It has multiple commands about memes. It can collect posted memes on Reddit and use them in real-time meme creation. It can also modify images and come up with a fantastic meme.
It also works with fun. You can also engage the bot in a gambling adventure or text-based stealing. Again, there are also built-in games like dice and image guessing games. This bot also has advanced features, and it can raise your meme using commands to a new level.
Its depth moderation tool is essential in leveraging memes to be customer friendly and avoid abuse. This bot has the cheapest pricing on the market. Pricing starts from $2 per month for dank patrons, while meme support costs $10 per month with no loot boxes.
---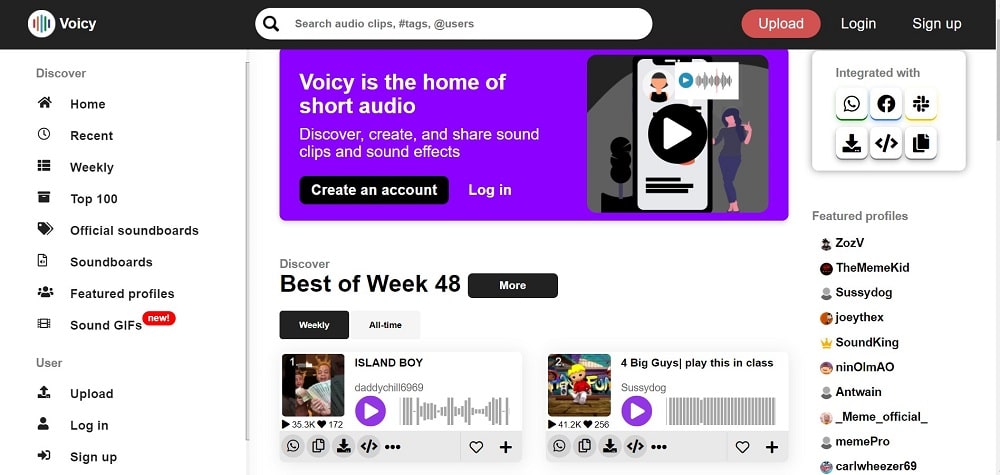 Voicy is the home of short audio. It is an online discord server where users can create, share and discover trending sound effects and clips. It is full of sound clips. It has over 50k funny clips and memes. The platform aims at revolutionizing communication in a fun, faster, and expressive manner. They have also introduced sound GIfs.
Community members in a discord server group can share their funny clips using the slash command in chat. To get the best Voicy, you must have a search query. You can use this bot to impersonate celebrity voices in more than forty avatars. All these features are free of charge.
---


Xenon bot helps create discord server backups. It can also be used to upload templates and switch messages between multiple channels. You structure your discord servers using this bot and restore your data just in case anything goes wrong.
But still, Xenon has a gamer template, fun, and education in multiple languages. You can copy, synchronize and archive the discord server only with a single command. This secures the state of your server, and when you buy the premium version, you can enjoy advanced features.
While it offers a free version, the premium 1 version starts at $4.99 per month. It provides up to 50 backups, 2 automatic backups per server, bans, roles, assignments, and many more features.
---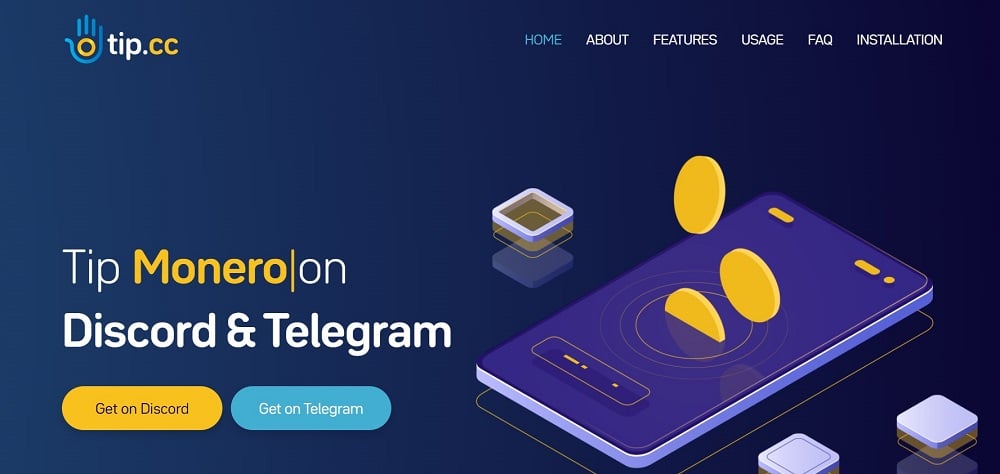 You can use Tip.cc bot in your discord server when the group is into Cryptocurrency. This makes it easy to automate your cryptocurrency tipping. There are 2 possible ways here. You can use this bot to make a command that enables members in a discord server to send cryptocurrencies between themselves or, secondly, command the members to send tips directly to the server owner for action.
You can also use this bot to monitor your investments in bitcoin using various commands. You can also engage the users in games like coin flips and airdrops. It is easy to use and supports over 316 cryptocurrencies with instant deposit and withdrawal.
---
How to Add a Bot to Discord Server
Adding a bot to the discord server is pretty simple. Request permission and invite members so that you can proceed to add the bot to your discord server. After that, follow these simple steps.
Step1:  go to the discord bot store and select one from the choice
Step 2: Press the view button to move the bot and then press invite to install the bot. It will open a new discord web,
Step 3: Log or if already logged in, click continue. Confirm to give the bot all permissions it is requesting.
Step 4: Select your preferred discord server to add to the bot, authorize, and click for captcha verification.
Step 5: Lastly, y open the discord and access your bot on the server.
You can watch the above video to get a detailed guide on adding.
Discord servers have become popular platforms, and so one needs a bot to moderate the server and carry out different tasks. Besides being helpful in chat and gaming, it is also a perfect method of staying organized, moderate,  and managing the discord server community without problems.
To get members in the system, first, invite them, and you are okay. The above bots are vital in your tasks, and you will like them. They will help you save on time and money. These bots will give you an amusing and enjoyable platform to hang around.