If you want to implement your Facebook marketing strategy effectively, you have to adapt to Facebook trends. So what are facebook's trends worth watching? Now, read on to learn more!
Facebook is changing now and then. As an advertising social media platform, marketers must also leverage anything that Facebook offers. For the sake of maximizing advertisements, marketers must also evolve their marketing strategies. Currently, there are many facebook trends with the potential to go beyond 2021. so, this is the right place for you. We have collected all the latest Facebook trends to focus on now and in the future.
Consider these trends while planning for your social media marketing strategies. They will put you one step ahead to gain a competitive advantage.
---
8 Facebook Trends You Need to Know
Please continue reading to find out the hottest trends on Facebook as we wrap up 2021. We are here to help you update your marketing strategies on social media. Let us dive in.
1. Facebook will Usher in the Age of Metaverse
Virtual reality and augmented reality technology are growing rapidly. This technology trend, together with metaverse, is influencing Facebook's marketing strategies. Facebook has rebranded in what is called metaverse to emphasize safety and online privacy. The CEO has put it as a virtual world. This name is bringing together all applications into one name-metaverse. The aim is to connect people and build their businesses.
It is intended to make the Facebook experience into a particular projected world-hybrid. This giant is battling its competitors in moderating content. They are now shifting from making a profit to considering the safety of the users. Metaverse is anticipated to be another big computing platform to outweigh the mobile internet.
Again, most users have adopted AR and VR technologies to generate views. The technology has gained popularity and is among the hottest facebook trends to consider in your marketing strategy.
---
2. Facebook Live will Continue to Grow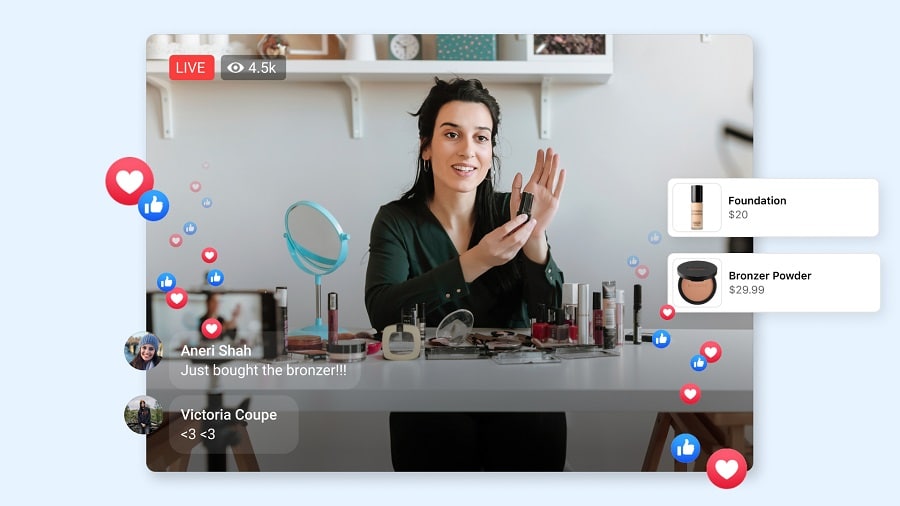 The social distancing restrictions and lockdown caused by the inception of the pandemic have forced most people to rely on online communication. Marketers and potential customers are actively using Facebook lives. This is the fastest rising trend, and its usage is increasing rapidly.
In the year 2020, many reports conclude a statistical increase of 26.9% compared to 2019. During that time, Facebook increased its popularity with active users of Facebook live. And a reasonable number of brands were published through Facebook live. Thus, marketers have realized the impact of Facebook live tools on the audience. This trend will continue even beyond 2021.
Using Facebook live in promoting your brands requires enough preparation. Otherwise, the marketing strategy fails. Therefore, first, you must source your theme and content directly from the community, and before you start the session, you should promote to generate interest in viewers.
Decide on when you are going live before the big debut and limit any possible destruction. Ensure that you have selected the right time in broadcasting your content. It must be interactive and done consistently to create a relationship with the audience. You can decide to use channels in promoting your broadcast and, in the end, evaluate yourself.
---
3. More Emphasis on User-generated Content
User-generated content is another important form of marketing your brands. Many brands use UGC to keep their audience engaged. You can personalize content to your audience but only with their permission. Promoting your brands using video and photos is fun. This is the reason why UGC is here to stay. Again, it is the only authentic way of producing content that people or the audience care about. They sometimes crave your content online.
This trend calls the audience to action because it makes them click with high chances of conversion. Before using the UGC, you should first seek permission, customize with a hashtag, and link to the products. UGC has become one of the hottest Facebook trends due to the above benefits and Covid-19 restrictions.
---
4. Better Online Shopping Experience
Facebook shopping is on a rapid rise. The possible cause of this might be the pandemic or the advancement of technology. This is a good trend because most of the platforms allow e-commerce businesses to their Facebook pages. This presents an opportunity for any business that can sell products online to create shops on Facebook. Then marketers are highlighting their products online for customers to purchase while on social media platforms.
The business has made steps higher to make Facebook shopping more appealing and identical to their customers than websites. They have categorized their brands into groups for easy shopping. We empathize with marketers to use this trend. Creating engagement and reach is simple, when you post content, tag a product, create a collection, and let customers purchase without leaving the platform.
---
5. Facebook Community will Maximize Your Benefits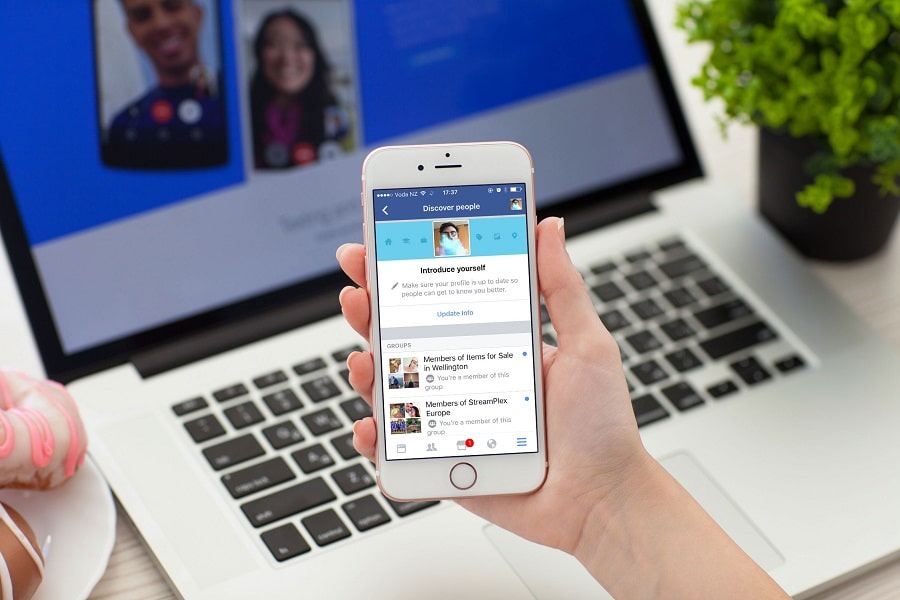 Building a community is one of the important parts of marketing. You can only achieve this when you connect people with a common interest. We can't deny this because you have the power to unite even strangers around the world.
One of the best ways to go about it is the use of Facebook groups. Besides creating the group to make an interactive community, you also join to get more interaction chances. Upon creating the group, you can invite members or brand it open for anyone used to brand awareness to join. The more members you get, the more qualified leads.
Things that drive the popularity of a Facebook community are the selfishness of members and the willingness to receive help. Have little kindness while in these groups. We have considered it the hottest trend because the number of Facebook groups is rising, and you can use them to maximize your profits. To achieve this, share the tips and trips about your brand, generate brand awareness, and create relationships to build a community of customers.
---
6. Facebook Ads Revenue Trends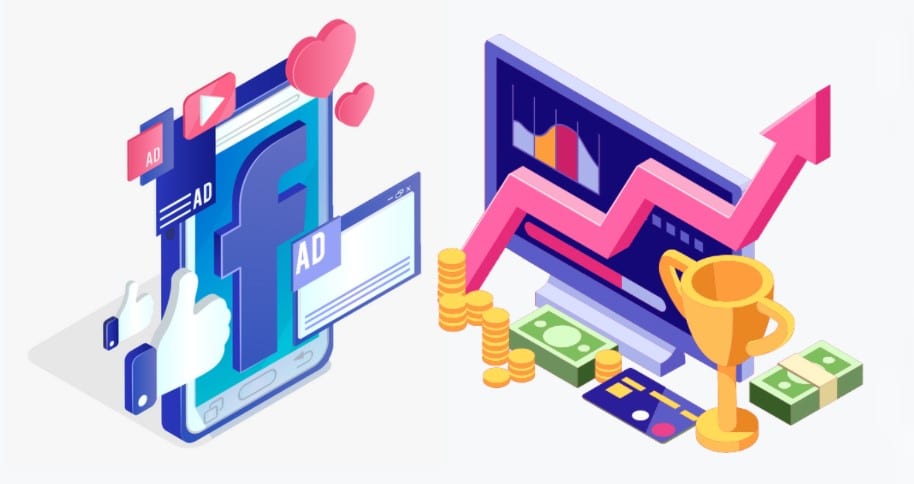 Facebook advertising is the best method of digital advertising, and due to its popularity and where it has come from, it is still here with us to stay. However, marketers must track the best tactics. Many trends on Facebook are focusing on Facebook newsfeed ads. Display and right column ads can work, but news feed ads are perfect. This is because they give businesses more space to work with them.
Use ad copy with relevant and engaging visuals to obtain maximum advertisement results. Test all the virtual types and select the one that matches perfectly. And because of the trend and beating Facebook algorithm, we would encourage using Facebook videos. As earlier concluded, this is the best advertising tactic because it includes the consumer and competitors' behaviors.
Please focus on the Facebook news feed since the report shows that it has the highest click-through rate. While Facebook news feed had a 1.82% CTR increase in 2020, instream video came second with 0.85%.
---
7. The Rise of Chatbots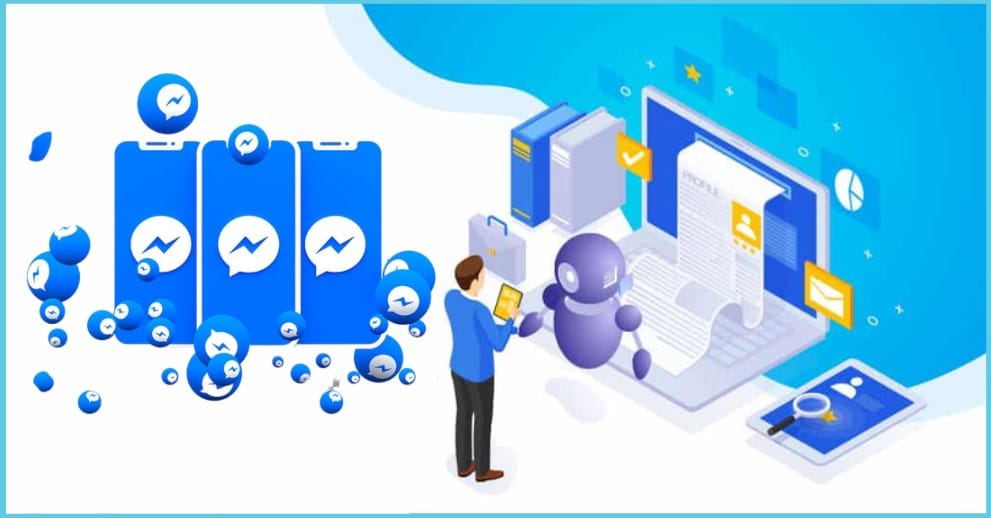 Most customers prefer easy and quick processes. It is not only the communication with the online marketers but also product delivery. This is where chatbot comes in. It is thriving, and we anticipate it to go beyond your expectations. Due to its anticipated growth, according to business insider, 2020, we expect more businesses to use it. It is becoming one of the popular communication channels connecting consumers and sellers.
Facebook is working to improve the messaging experience and has integrated it with Facebook messenger. Another reason why chatbot is trending is that most marketers address FAQ and provide product information using them.
And now, consumers can make appointments using messenger, which allows firms to set up a lead generation campaign. With more advantages, chatbot and messenger are likely to be on top of the Facebook trends beyond 2021. However, a marketer must create a 24/7 support outlet.
---
The hashtag was introduced on Twitter, and due to their popularity, they are now incorporated across Facebook platforms. The algorithm can now make it possible to use hashtags in finding content. Marketers cluster content using a hashtag in order for it to have a long shelf life. This enables consumers to search for trending topics rather than checking individual content.
Hashtag on Facebook now appears like a URL slug, and it pulls contents from various parts when you use it. Marketers mostly use it to generate engagement and improve brand reach.
Facebook is exploiting the hashtag's potential, and the chances are that this is one of the fastest thriving trends on Facebook. Using it is simple, personalize your content, brand your hashtag and let your customers use it in finding the content.
---
Careful the Mistakes of Facebook Marketing
Because you are a social media marketer, it does not mean that you cannot make a mistake. Mistakes are not because we learn from them, but it pays to avoid them first. When advertising on Facebook, you should be very keen and never think like a traditional promoter. This is because you might end up over-promoting the products or creating irrelevant content. Instead, avoid such mistakes.
No one loves long posts; to get the real leads or engagement, be accurate and straightforward to the point. Consumers are picky, and too long posts may end up lacking information or, as said, over-promoting. Also, avoid ignoring comments on your content because it is the comments that engage your posts, becoming interactive so that you can call the customer to action with a possible lead.
---
Conclusion
Facebook is the king of social media and is here with us forever. The platform is best for business markets.  However, Facebook is changing, and in the process, many trends are coming up. Marketers should jump on these facebook trends and update their marketing strategies. Most of them are arising because of lockdown and pandemic restrictions.
When you focus on the above strategies, we assure you of achieving better results. They can guide you on the social media marketing effort and grow the business. It is worth keeping an eye on them in bringing new opportunities or analyzing your marketing strategy.