Do you want to get more YouTube views naturally? Finding the best time to post on YouTube is one aspect. We have also discussed many tips to help you get more YouTube views. Read our article for detailed information and a guide.
Managing social media accounts is so tricky nowadays. You must run these accounts technically for you to succeed. You must ensure that you reach out to the target audience to gain high engagement rates. This implies the more you reach more audiences; the higher are your chances of increasing engagement.
We have covered various articles on the best time to post your content on different social media platforms. And for this case today, we will evaluate the best time to post videos on your YouTube channel.
Compared to other strict platforms like Instagram and Facebook, YouTube does not have a specific time to post content. This is due to the absence of feeds compared to other social media platforms. But because of the online literature, we have collected multiple data and scoured collated time which most marketers, influencers, and content creators believe makes sense and drives a high engagement rate in YouTube videos.
---
Recognized Best Time to Post on YouTube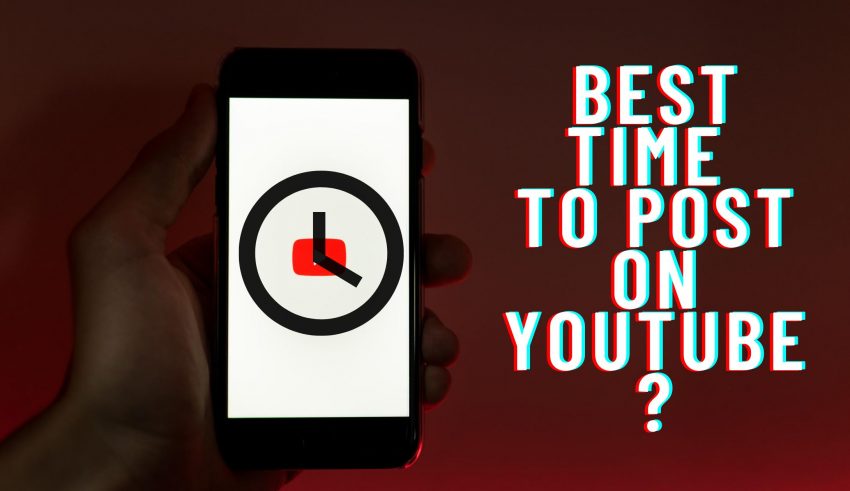 We have done meticulous research and analyzed various YouTube channels to try and find the best time and day to post YouTube videos. But remember, there is no one-size-fits-all best time or days to post YouTube video content. But this review might give you a good start, especially when you do not have access to a piece of reliable information.
According to EST time zone,  literature, and our research proved that Sunday is the best day to gain high engagement. But when considering time, it ranges between 9 am to 11 am EST. According to the research, most channels had this as optimal timing.
The information means that most audience or YouTube subscribers are active during the weekend and afternoon. Therefore, when you post your video on Sunday morning, you are likely to populate the video and its search result.
Some research also indicates that Thursday, Friday, and Saturday are the preferred days to post videos. The literature here is the closer people approach the weekend, the better your YouTube content will appear on the search result. Sometimes, you might also wish to figure out the perfect day as well as the best time to post a YouTube video. For that case, stay tuned and read our article to the end for the detailed tutorial.
---
Find Your Best Time to Post on YouTube
You can use different methods to find the best time to post on YouTube. We gathered the most important, relevant, and effective ways to guide you as discussed below:
Check Your Realtime Activity Card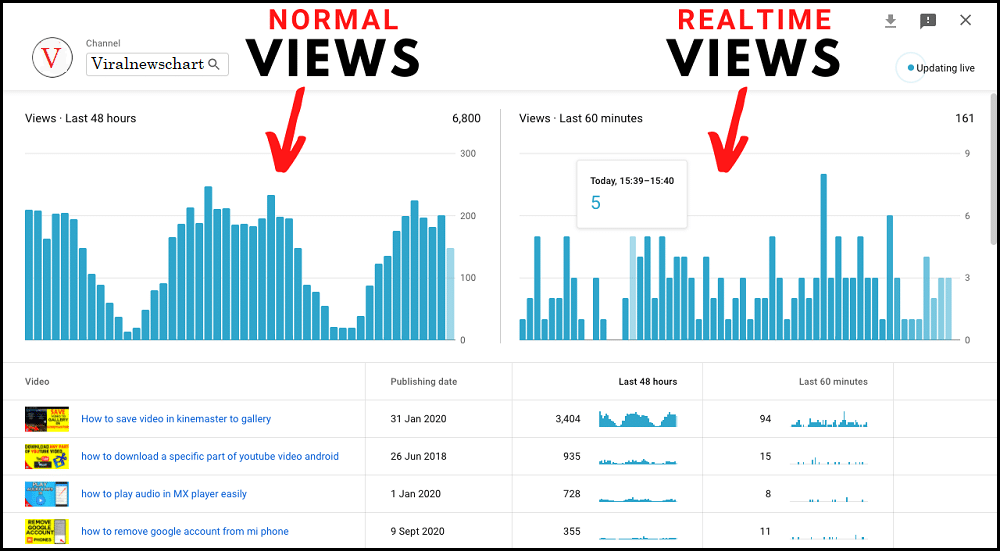 When you are still a new user on YouTube, you might be wondering when is the best time to post on YouTube. You do it yourself by manually crunching some numerics. Check the real-time activities such as the YouTube analytic tool.
The analytic tool is found inside the Overview section on a tab known as 'Real time' located on the right-hand side. It gives you the channel views you got every hour. But it only offers details within a time frame of 2 days. You can track this information for one month while checking on the view patterns across every week.
While monitoring the views, ensure you try to post YouTube content at a different time every day. When you do it the right way, you will be able to evaluate and get the best time and day when the subscribers are most active and engaging with your content on YouTube.
So, to kick-start the process, you also must use the average best time when posting data. You can also check out to find if the universal time fits your YouTube niche.
Use YouTube's Advanced Report Feature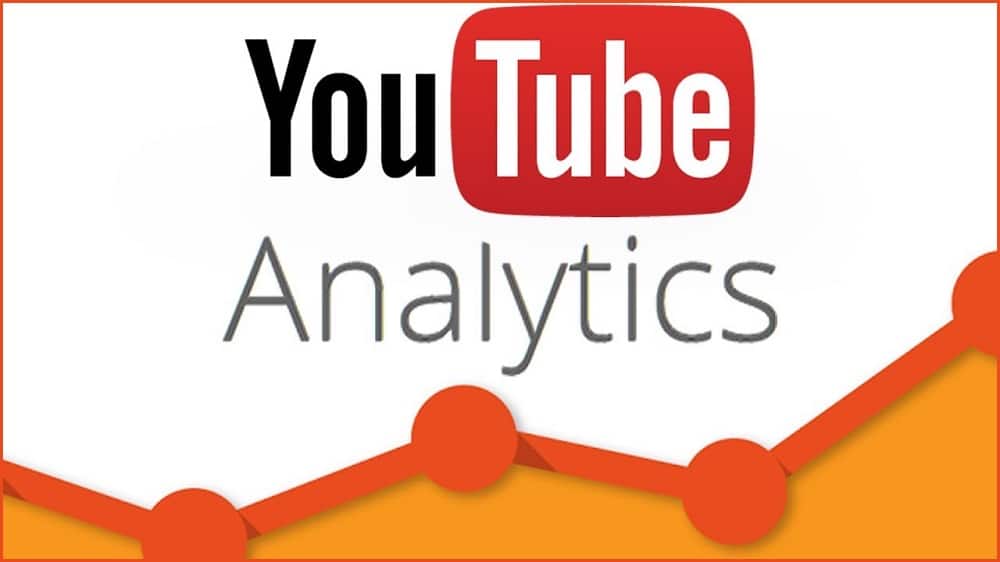 Sometimes later, when your YouTube channel has grown and gained traffic, you might need the advanced report to evaluate the best time to post on YouTube. So, when you are on a YouTube channel, follow these steps to access YouTube reports:
Step 1: Go to the YouTube channel and open YouTube studio
Step 2: Tap on the analytics
Step 3: Then select the audience tab and open it.
From here, you will see the YouTube report, which will provide you with an extensive overview of the YouTube traffic. Instead of showing you the views like our first case above, this method goes ahead to offer you the best time when the viewers were most active on your YouTube channel.
You will also find all days of the week represented with purple bars showing hours when your viewers were actively watching and browsing. In contrast, you see the darkest bar, which indicates the prime time when most viewers were on YouTube. This means the brighter the shade, the fewer the viewers.
The data from the advanced YouTube report gives you an estimate of the best time to post or schedule a YouTube video post. This is important in generating optimal traffic or engagement.
Use YouTube Analysis Tools

And if the above methods do not give you precise time and day to post YouTube content, then your last choice is to go for the YouTube analysis tools. There are many tools online that offer social media analytic reports. An excellent example that we will use to illustrate is Sprout Social.
This comprehensive social media management tool provides a host of enterprise stage analyses. It crosses differential social media platforms by offering various management services. You can use it to access YouTube qualitative analysis.
You can also use it to evaluate the performance of your content on YouTube and other social media platforms. It uses visuals and presents intuitive reports. It has free and premium versions. You can only access building reports and channel performance reports using the free version.
This tool effectively schedules and centralizes video publishing and uses data-powered tools such as ViralPost to analyze the best time to post videos. It not only limits to that point but also goes beyond building connections across your YouTube audience. Sprout social analyzes your YouTube channel and revamps strategy to optimize traffic and engagement.
---
Tips for Increasing Your YouTube Views
Quality Content
The quality of your video content matters a lot when you need to get more views. And to be specific, the most challenging part is video editing. Having unprofessional editing and low production detaches viewers as the videos poorly present messages. This means you are communicating with your audience but not catching their attention.
Many third-party tools online can help you engage with YouTube content. This alone can help you stand out from the rest when you gain the traffic. But the challenge comes from selecting an effective tool. Therefore, if you do not want to detach the audience and focus on creating quality content, then come on and be a hero by using video editing tools such as Filmora, Shotcut, Premiere Pro, and Veed.  When selecting a video editing tool, you should consider some significant factors.
First, the tool must have a free trial to test the features and ensure they work perfectly. Again, check on the features of the tool. It should contain common features like transitioning, filter, and editing track. And lastly, select a video editing software based on your technical knowledge. Some tools have advanced features that are hard to crack or use depending on your expertise level.
When you are still a newcomer and need to develop entertaining YouTube content, we recommend using a simple online tool like VEED. It does not come with frustrating learning curves.
Interaction with Your Audience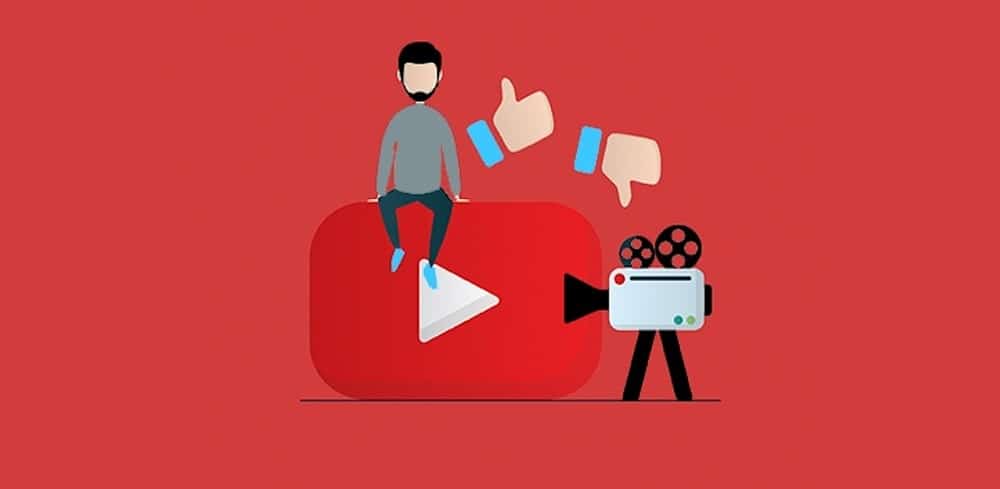 Secondly, you must also learn to interact with the audience on YouTube. You must understand the audience and listen to them. This is the easiest way to take your video to a higher level and get more views. Most content creators guess what their audience needs, which is a great mistake. You must first listen to the voice of your audience.
Assuming the audience's needs brings in an inappropriate and uninformed marketing strategy, making you lose your audience quickly. Most research, analytics, and surveys give you information about the needs of your audience.
Thus, to effectively increase your YouTube views, ensure you maintain a one-to-one conversation essential in solving individual problems and relating them to the business. Then also, you must read your audience's comments to know the exact thing they want you to address.
Let them ask you while you deliver. Please do not depend on the inspiration of your video content, as they will run out in the long run. Instead, interact with your audience and address their issues now and forever, which is healthy.
Research and Analyze Your Niche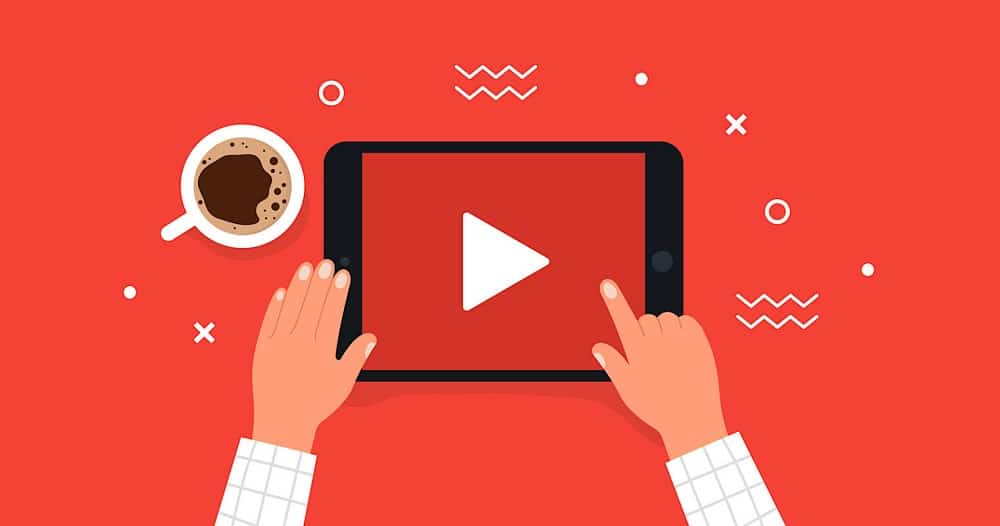 Next, you must research profoundly and also analyze your niche. Understand that, for a good result, there is no substitute for meticulous research. Analytic metrics and reports are essential in evaluating your channel, but also tracking the performance of the related YouTube channel offers you the best move in revamping your YouTube strategy.
Subscribers and viewers are entertained with content covering all areas but getting their attention is challenging. Thus, you must compare the top player channels in your niche and narrow down your content creation strategies. This ranges from thumbnails, topics, and themes to the overall structure of content and design. Go for the best designs that work for your channel. Analyze the competitors to help you reach the target audience by balancing engagement and viewers.
To achieve this, you must go online or on the market and identify the top competitors in your niche. Use topics to access the competitors. Then secondly, analyze their content curation to know which one presents high engagement. Compare and identify the area of improvement they work on.
Additionally, you must know the frequency of your YouTube content and maintain to keep your audience active on YouTube. We are going to cover this in detail in our next subtopic.
Consistency of Post Times
Again, the consistency of your post time matters a lot. It is a critical factor in gaining more views on YouTube videos. Though the above factors are top-notch, consistency also plays a prominent role in the success of your YouTube channel at large.
One of the best ways to remain consistent is to create high-quality YouTube content and then upload it on the YouTube banner and schedule them. Set a specific day of the week and consistent time when planning video content for a particular week.
So, when your subscribers know the trend, they will always check your channel when that specific time reaches. For instance, it can be every  Friday and Saturday at 10 am. This makes work easy as the audience understands when they are expecting a new release, and you can also make a clear deadline.
So, when scheduling your content, you must be somehow realistic. Ensure that you do not feel burnt out in the event and base your schedule on the competitors. Uploading a video once a week is a standard one. This is even hard when you are just starting to grow your channel. Read our articles on YouTube promotions services to have a vast knowledge.
Avoid Posting More than One at a Time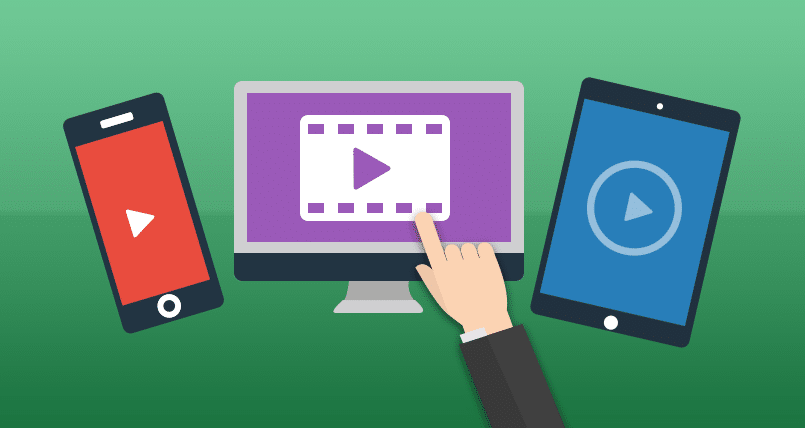 One of the tricks to help you increase your YouTube views and channel growth at large is multiple video posting. Avoid posting various YouTube videos all at once. If you have numerous videos to post within a week, decide to pick a video and post on a day you think can get optimal engagement. This means posting a single YouTube video during the peak hours when your audiences are most active.
From there, schedule the rest of the videos to be in line with the posted one. Avoid posting consecutive videos per week. Look at the performance of the videos based on the days with low and high traffic. Maybe an example will drive a point home.
Take, for instance; your performing days are Saturday and Sunday. So, when you post your first video on Saturday and the second one on Sunday, there is a high possibility that one of the two videos will overshadow the other. This hinders the performance of one of your YouTube videos. Instead, you should schedule the video for the next week and allow the first one to gather enough traffic.
Post Your Videos Earlier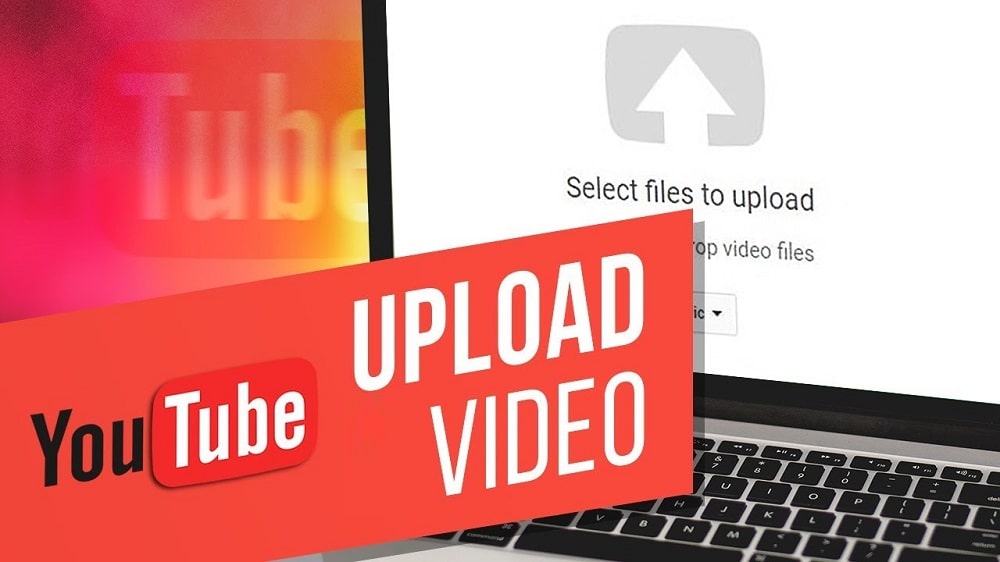 We hope from the above tips; you can learn something. When we say the best time to post youtube videos, we do not refer to the peak hours as the first instinct might tell you. It is not post-practice to post during the peak hour.
Make it simple and post the video earlier before peak hours so that; YouTube can have enough time to analyze and index your video for it to be able to suggest and get more viewers or traffic. Also, prepare to reap some views before the peak hours.
Remember, posting video does not affect performance, but the first 2 hours of prime time play a vital role. Since peak hour is when the video receives more views, you must post before that specific time.
Thus, post your YouTube video 2 hours before prime time. This ensures that your channel prepares a good build-up state for you to get maximum traffic during the peak hour. But again, there are other vital aspects as well. Let us now look at the last tips before summing up our reviews.
Optimize Your YouTube Video
The above tips are not enough to give you more views without optimizing content. Optimizing YouTube videos considers many aspects. So, to be guaranteed millions of views on your channel, ensure that you come up with catchy titles, have a very compelling and attractive video description, include relevant and proper descriptive tags with many other things.
Also, try to find or design catchy thumbnails for attaching to your video. The above metrics are vital in optimizing the video in the search engines.
Lastly, you should also optimize the YouTube videos before publishing. When done well, you can easily catch the attention of many audiences who become interested in viewing your videos.
So, stay focused and consistent. This is because viewers will return to the YouTube channel when they find out that your content is interesting. Do not interfere with the formula to push the audience.
Most of the content creators on YouTube come up with engaging content as the only way to succeed in this field. There are many other things you need to know. The performance of any exciting content depends on the best time to post a video on YouTube. The best time to post YouTube videos is vital even though the content is vital.
We hope our reviews have helped you with many tips on getting more YouTube views. So, based on the existing literature and our reviews, weekends are the peak days where 9 am to 11 am are peak hours. But again, the channel's performance depends on other things as well. Consider the above information to grow your channel and receive more traffic.