Do you want to know about the net worth of Netflix? It generates revenue from streaming subscriptions. Get to know about the history and net worth here.
In the second half of 2011, Netflix strived to get more subscribers. Their slow growth has resulted in the  Netflix stock plummeting over 20% since January. Netflix managed to add 8.28 million subscribers in the struggle, which even surpassed the forecast. These statistics even doubled their 2021 third quarter.
Netflix remains among the leading online video streaming platform. And from the latest report, the platform has increased its revenue by 16% due to an increased membership fee of 9%.
Netflix consists of all the trending movies, series, and tv programs of all time. If you need the latest release, find it on Netflix. Thus, Netflix was among those platforms nominated for and even won the Emmy awards more than any other network and Oscar awards in 2021. Because of the maintained good performance, you might be interested to learn more about what Netflix is worth today. More to come. Keep reading our article to the end.
---
How Much is Netflix Worth?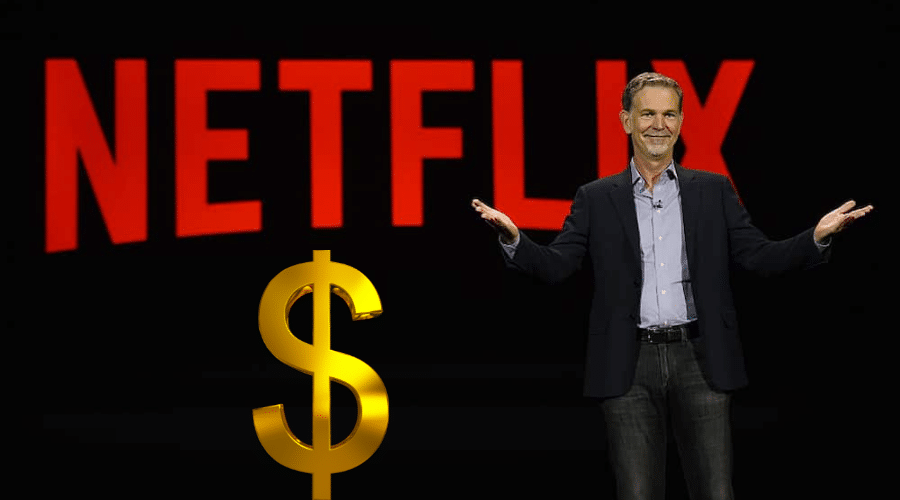 According to the interactive chart report and historical market gap, the worth of Netflix is usually represented using market capitalization, and sometime,s we base the analysis on the current stock price, which is multiplied by the outstanding quantity of shares on the market.
And according to the report, as of April 15 this year, 2022, Netflix's net worth stood at $151.56 billion, while on April 7 the same year, it was 160.75 billion. The platform is among the world-leading online television platforms consisting of millions of active subscribers distributed across over 50 countries worldwide.
Thus, most of the subscribers now have access to these ever-expanding movies and tv shows as well as features and documentaries. The subscriber can watch as long as they want from any part of the world. However, it would be best if you had an internet connection to have this ability and access the screen.
---
What is Netflix's Revenue?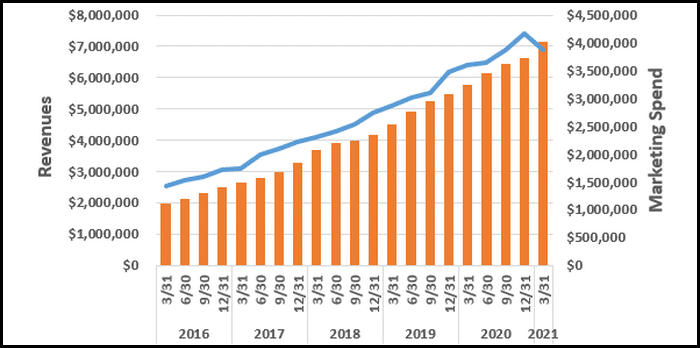 Revenue is the sum of money received in exchange for offering a service or product to the customers on the market. When Netflix offers online streaming services, they receive revenue in monthly or yearly subscriptions.
This is one of the items included in preparing a company's income statements. According to the available information online, Netflix recorded a revenue of $7.709 billion in the quarter that ended in December 2021. This was an increase of 16.03% from the previous year.
However, when we consider the revenue for the last 12 months, which ended on December 31, 2021, Netflix had revenue totaling $29.698 billion, representing an increase of 18.81%. The statistics are calculated based on the year 2020 results.
And from that, we can also find out that Netflix had an operating income during the first quarter of 2021, ending December 31, at 0.62 billion. This was a decline of 33.79% compared to 2020.
However, considering the operating income for the last 12 months ending December 31, Netflix had $6.190 billion, a 35.10% increase. According to the current statistics, we cannot complete the revenue analysis without mentioning the company's net income.
Hence, the quarter's net income, which ended December 31, 2021, was $0.601 billion representing an increase of 12.04%, while for the last 12 months, the net income of Netflix, ending December 31, 2021, was 5.116 billion. This was an increase of 85.28%.
As you all know, the platform is leading as the online video streaming platform. So, if you want to know more, you can check here.
---
What Is Netflix's Key Product?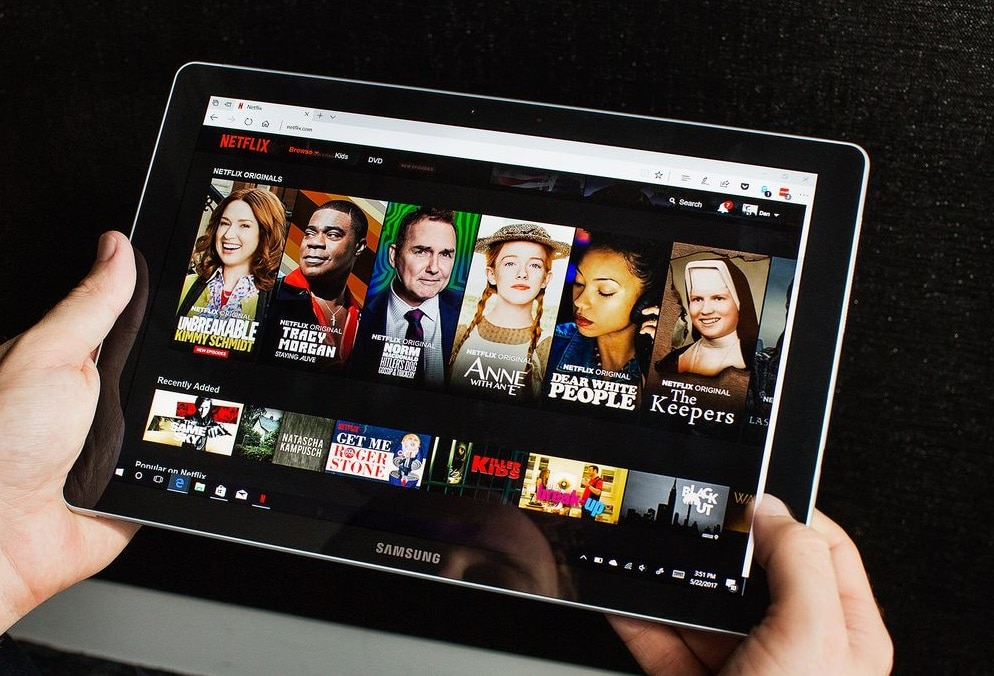 Among the well-known online video streaming sites, Netflix does not offer ad space on the site. They even ver sell the subscriber's data for promotional services. They specialize in generating revenues from subscribers. They provide online streaming services on their sites through 3 tiers.
While Netflix is a single business segment in its operations, it has broken down its streaming revenues based on the 4 geographic locations. Thus, you will find Canada and US, the middle east, Europe, and Africa. You will also get a segment for the Asia Pacific and Latin America.
This means that Netflix receives its income from its subscribers, and they invest more in new content around the world. The business segment, US and Canada, account for 43% of the total company revenue.
At the same time, Europe, the Middle East, and Africa comprise a revenue of roughly 33% of the total income. This implies that Latin America generates a revenue of 13% of the total revenue for Netflix . and lastly, Asia only gives a streaming revenue that accounts for 11%.
The platform is attracting new markets and getting new subscribers through things like original movies and series, through expansion of markets from us to the world, and the addition of animated and live-action videos. It includes things like interactive games such as stranger things.
The streaming packages are cheap, and among the most popular packages this year is essential, which is non HD starts from $9.99 monthly, the standard plan costs $15.49 monthly, and lastly premium with an ultra HD plan increases to $19.99 monthly.
---
How Does Netflix  Begin and Develop?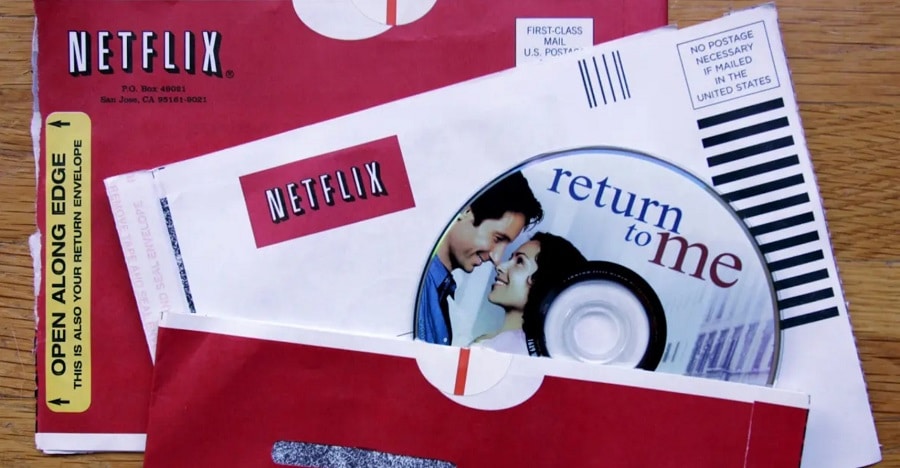 Netflix started in California back in 1997, and the founders were Marc and Reed. The primary aim was to provide the VHS tapes to the customers, but they later discovered they were much more expensive and fragile to transport.
For this reason, they decided to take another road trip from which they introduced a DVD, tested it, and began the DVD subscription services. Then the platform was launched in 1998 and officially became the first online DVD rental store worldwide.
By then, they only had employed 30 people to sell over 900 titles in-store on a rental basis. Later, they came up with the subscription service idea where a person has to sign up to receive an ongoing subscription and get particular DVDs monthly.
They also added lateness fines on the subscription fees, and they only have 300,000 active subscribers in the US, which was a losing battle. But late in 2002, there was a subscriber influx, and then officially, they were announced publicly. From this state, the company could sell shares to the common stock costing 5.5 million, where the stock was pricing a share at $15.
Netflix continued to expand, and in 2005, it stored over 35 000 videos to rent. Then this company decided to launch the first online video streaming in 2007 with only 1000 movie titles which they increased to 12000 by 2009. because of the fast-forward and simple streaming with the cheap subscription fee, Netflix recorded 37 million subscribers in 2013 only in the US.
However, they also had active subscribers from all over the world. By 2014 and 2018, the subscribers were about 137 million worldwide. They have now grown and rank among the best online video streaming sites. Netflix is not done with the DVD subscription services since they claim that, up to today, they acquired DVD.com and have over 3 million active members.
---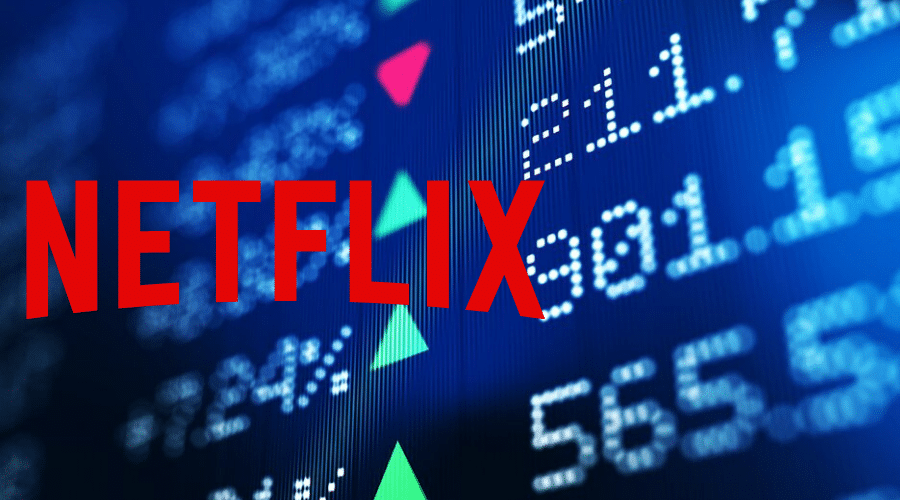 Since Netflix is a public firm, anyone can buy the shares. However, the top shareholders of Netflix are mutual funds and asset managers. but still, there are other shareholders, and from the list below, you can check who has the most stake from the least:
Geode Capital Management LLC has 1.58%
Baillie Gifford and company has 1.77%
capital world investors have 2.98%
state street corp recorded 3.68%
T.Rowe Price and ASS have 4.03%
FMR LLC has a 4.29%
capital Int. investors have 4.48%
BlackRock  has a 6.11%
capital research and management recorded 6.58%, and lastly
the Vanguard Group leads by 7.57% shares.
---
How about the Future of Netflix?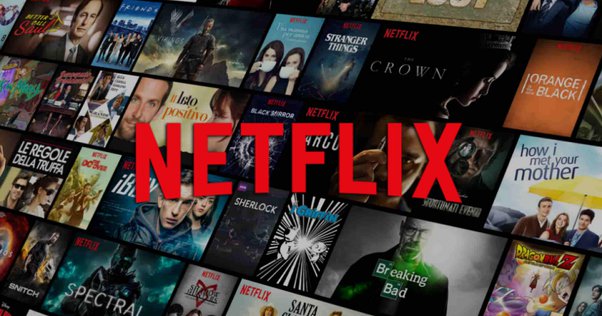 According to the latest reports, Netflix is slightly exceeding its projections based on some respects, and its shares are under pressure due to the slow membership growth. Thus, most of their shareholders are worried about the future of Netflix in monetizing video content and how likely other streaming rivals are to take over the shares and streaming leadership.
However, Netflix management convinces the shareholders that there is still a viable future according to their growth plan as long as they still invest in the international markets. And in the first quarter of 2022, Netflix is targeting to add at least 2.5 million subscribers. But still, the back-end weighted content slate and drop are attributed to the economic hardship and the overhang of the pandemic.
---
Is Netflix Worth Invest?
At the moment, the price to earn on Netflix stands at 45:23. This had reduced compared to the first quarter financial report of 2021. at this rate, you cannot get a profit on your investments. However, it is still a deal-breaker where there is still more option to invest in than two ratios or even one. According to the wall street journal report that is 19 analysts suggested that this is a buy, while few insist on selling the shares.
Remember that the Netflix stock price target ranges from $342 to $751, which gives you an average of $554.23. this is lower based on the target proposed by most of the analyses as of the October 2021 report. This means that, with the current pricing, the site is worth your investment.
But you, as an individual, must first do thorough research and determine if the company's prospects comply with your comfort level. And the belief you hold about the future of Netflix is also vital in making an investment decision.
Still, there is stiff competition to Netflix from rivals like amazon prime, Disney, and Hulu, if we can mention just a few. Keep in mind that besides the three, there is no existing online streaming site that is all rounded like Netflix. So, you can consider investing with this company.
---
Is Netflix Worth Subscribe?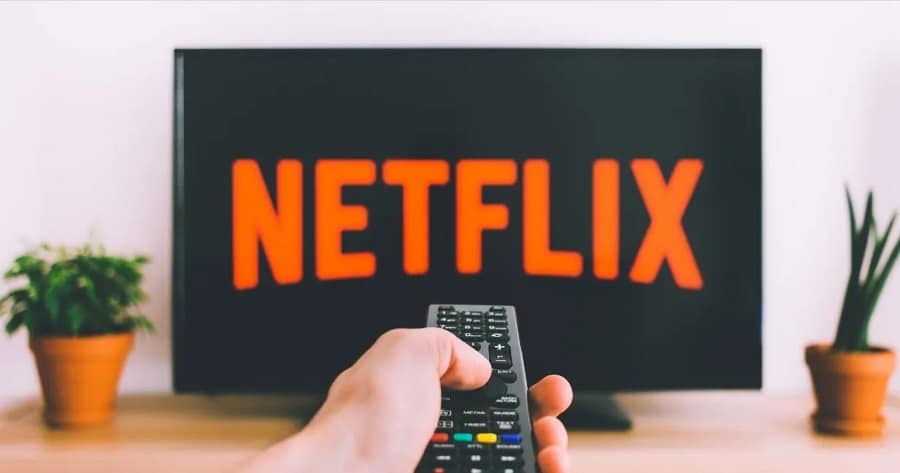 Netflix produces the latest and most refreshing tv shows and videos around the world, which is an excellent job for most of us as ordinary people. This simply means that you can find multiple programs on Netflix, especially if you are not picky to entertain. Despite the costs, the expenditure will only depend on the usage habit.
For instance, when you can easily access other online streaming content, choosing Netflix might not be compulsory and you might end up not spending a penny here. Such sites include amazon prime, full of free content that you can find on Netflix only upon subscription.
However, in a situation of ordinary people without cables, you might find it unique and are even at the highest price to get a Netflix subscription package. Thus, Netflix is still worth your money and subscription compared to the cost of outings and often buying movies.
Netflix offers different pricing plans, as discussed earlier in this article. Something to mention is that the pricing plan of Netflix also goes hand in hand with other online streaming platforms. Upon subscription, any subscriber is flexible and can cancel the active plan anytime.
---
Conclusion
Netflix is the leading online platform that specializes in video streaming services. The streaming services range from tv shows, movies, and documentaries to the latest series. While it is growing and anticipating increasing investments and subscribers, it is worth your money, subscription, and investment.
While the shares keep fluctuating, they still project growth in the future as they invest in the international market. Netflix has an eye-watering net worth of around $125 billion, making it hard for such a company to bust soon.