Are you aware that understanding Instagram algorithms can g]help you change your marketing strategy? Come here and read our article. We have covered all elements of the Instagram algorithm and introduced you to hints on beating the algorithm.
An Instagram algorithm is a complicated system designed to help social media users find content from various platforms. Since its inception, the algorithm has been following a certain chronological pattern. The newest posts always come first on the news feed without other factors taking part.
However, in 2021, the Instagram algorithm is changing. Because they need to improve their transparency, they have broken down the algorithm to help organize the content on your feeds.
If you are keen, you might have spotted the differences. It sometimes behaves mysteriously, but you can tailor it to work along with your content strategy. First, you must understand it. Remember, shadowbanning posts of accounts on Instagram are not real, and it's against the terms of use and might result in a ban. Instead, follow these Instagram algorithms and understand them deeply.
---
The Core Algorithm Elements of Instagram 2021
The Instagram algorithm follows a certain pattern in displaying the contents on your feeds. The posts might be reels or images posts, but basically, they all depend on the six ranking factors. Let's dive into these factors in detail now.
---
1. Following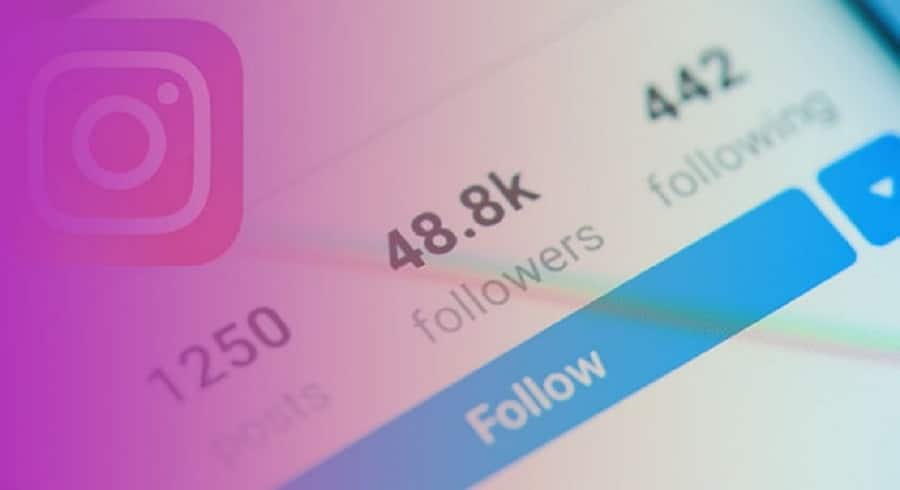 This is our first ranking signal. And it operates on a simple principle. The more you follow accounts on Instagram, the more you miss a lot of posts. This is because Instagram gets a chance of selecting from multiple contents. For instance, if you follow 2000 accounts, you are more likely to miss many posts than the person following 500 accounts.
Therefore, IG  takes note of the accounts you follow and prioritize the posts on your feeds. You get a few posts from a specific creator whom you often engage with their accounts. It is against the terms of use on Instagram to use a bot in getting followers. Human followers give you more engagement numbers that include those following you and one you follow.
---
2. Interest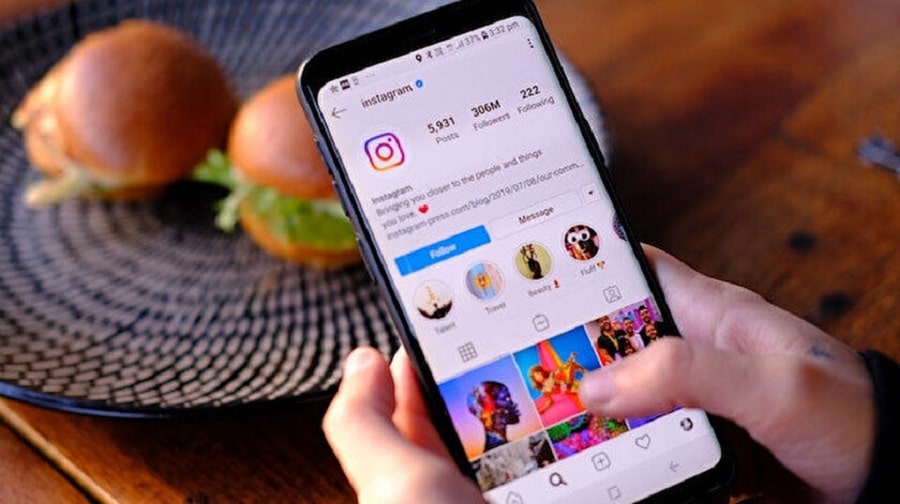 The Instagram algorithm tends to give people what they want. You might be aware of what you want on Instagram. Thus, you must elaborate on your preference and broaden the content. Instagram knows how to track user affinity, and it understands the content of a video or a photo post. In reality, the algorithm automatically sends football videos to football fans, and millennials online receive astrology memes.
But for brands, it works differently and depends on your audience. The algorithm sends your organic content to the target audience depending on their preferences. The content must be appealing to them. Marketers have no shortcut here. They must define the niche, develop a specific and consistent voice and post relevant content to the audience to cultivate their interest.
---
3. Frequency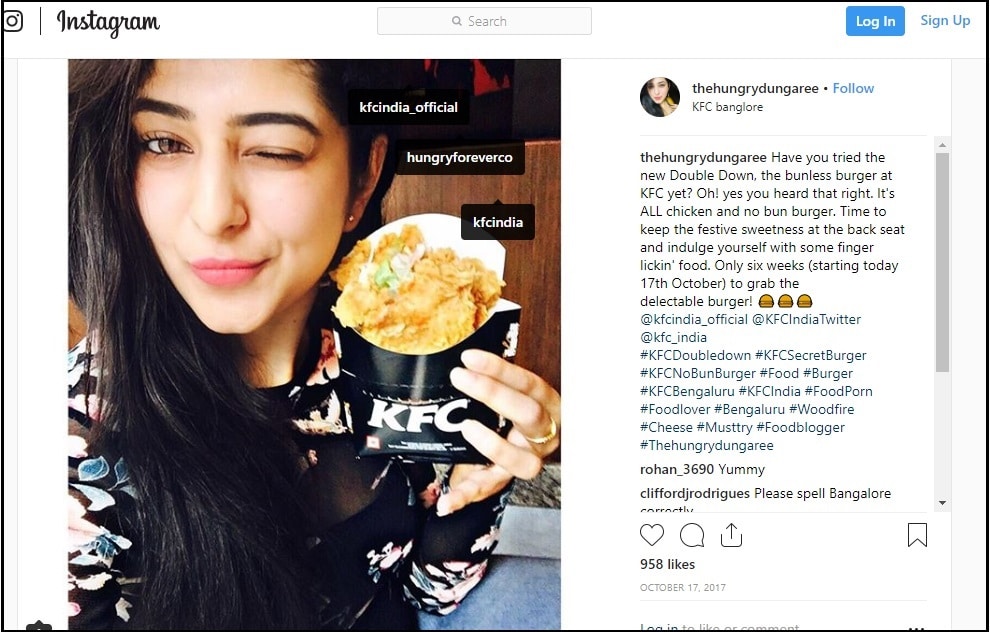 The frequency of Instagram use also matters. People who often spend more time on Instagram have a high chance of seeing your content. However, the case is different with those followers who rarely open their Instagram accounts. And those who never open their accounts frequently get a built-up backlog of content on their feeds. Such people thus heavily rely on algorithms to select the contents they should see on feeds.
---
4. Relationships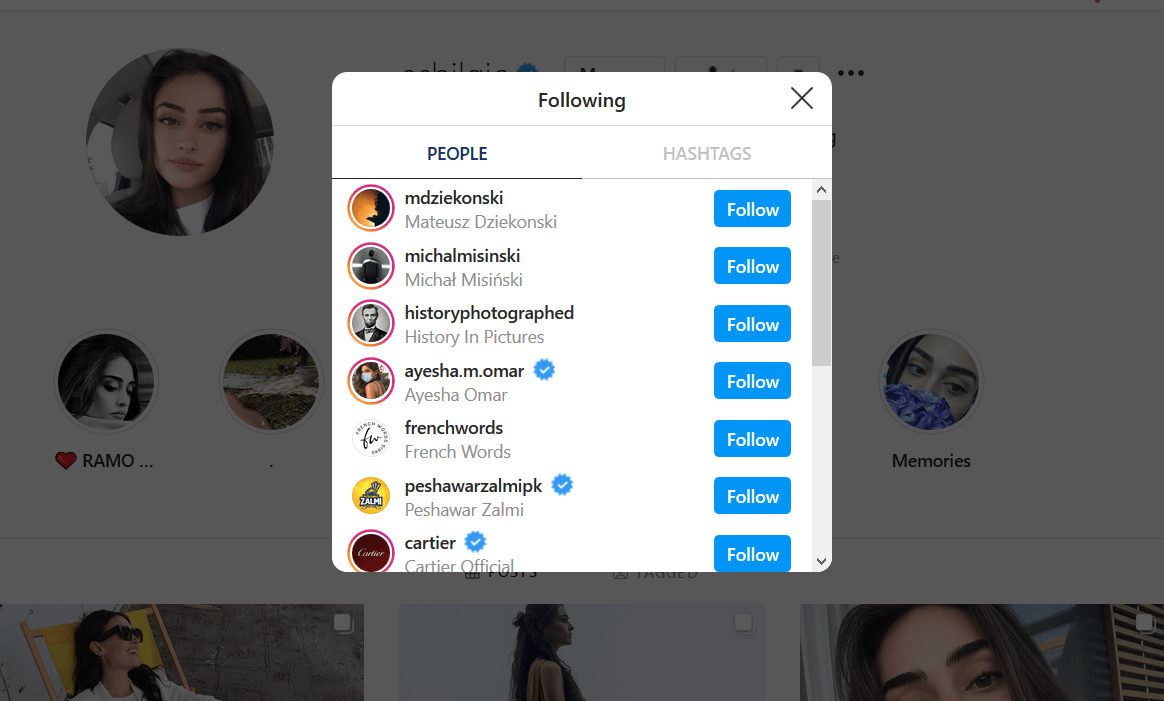 The algorithm always assumes that followers who previously interacted with your Instagram account are interested in your new posts. It evaluates this relationship and decides to show the content to your followers. The relationship might be in the form of following each other, searching, messaging, commenting, tagging posts, or saving posts.
When you run a brand, you are likely to experience hardship. This is because these thousands of followers are not your friends. However, when you get loyal followers who engage with your content frequently are recognized by algorithms. Thus, they eventually receive your new content or brand ads. In summary, engage your followers and increase the organic reach. On top of that, make your analytic report look attractive, be it monthly or weekly.
---
5. Recently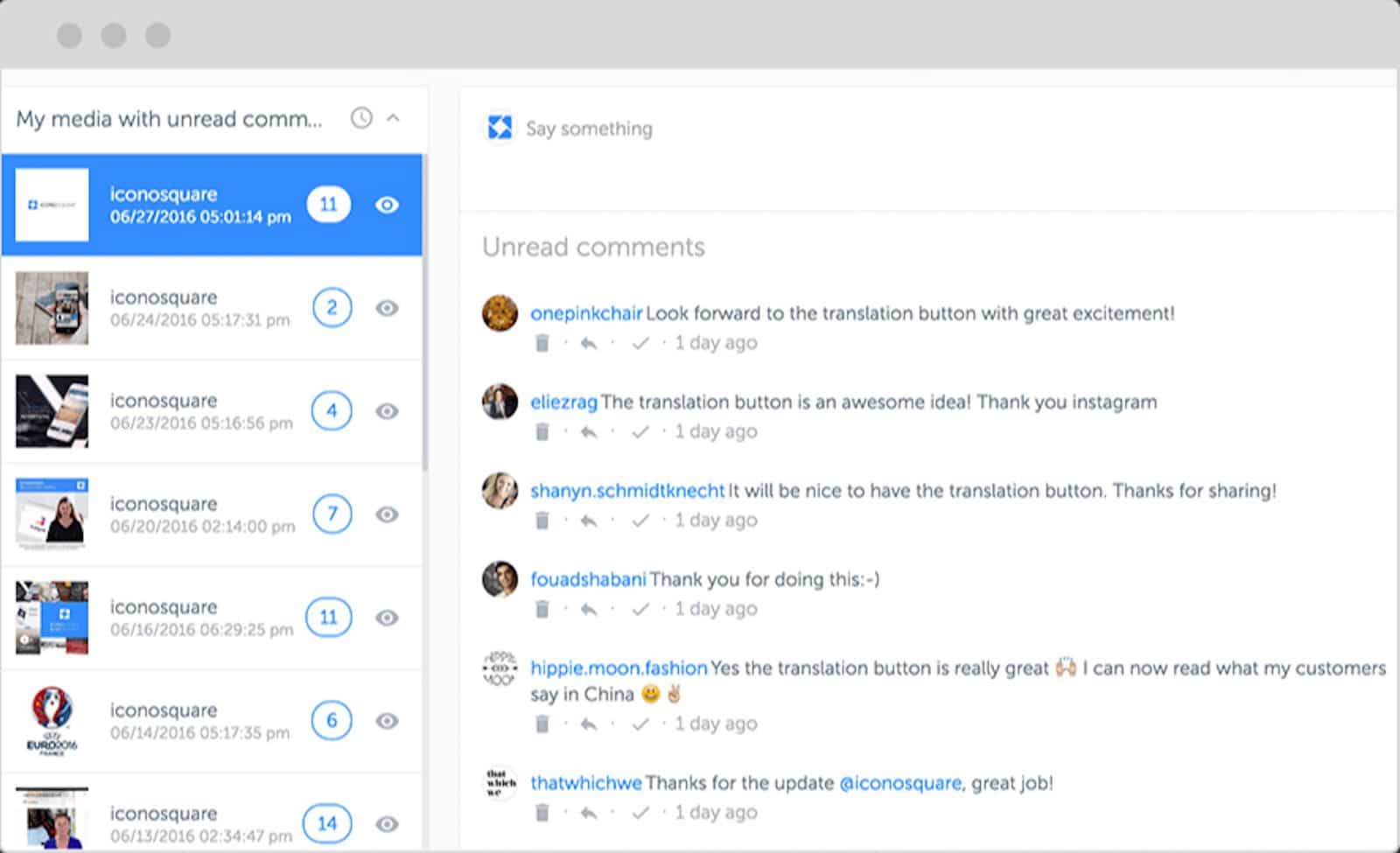 Another ranking aspect of the Instagram algorithm is recency.  The algorithm understands that the most important contents are the most recent posts. Even though all posts are important and are all shown to the feeds, the most recent trends come first as they are ranked higher. The older posts follow the newer ones on the feeds. Everything depends on timeliness.
And to improve your brands, news, or hot news, you should use this phenomenon. Like when you comment quickly, your comment appears on top as the most recent, and so is the brand. Improve the Instagram reach of your brand by posting content when the audiences are online.
---
6. Session Time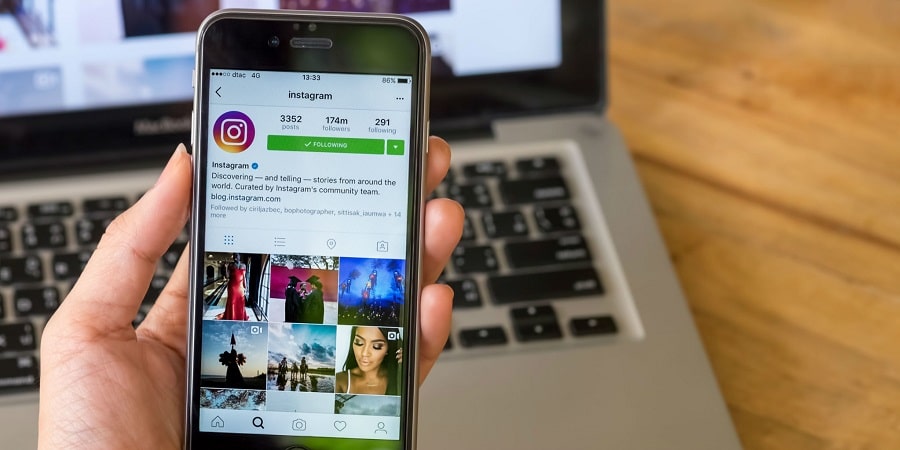 Lastly, when the audience spends quality time on Instagram, there is a chance that they will see all your recent posts. This means something for brands. When a devoted follower reads the whole news feed often and spots all your content, the follower does not follow more accounts.
So, instead of telling your audience to unfollow some accounts, we are sure that these tips below will help you beat the algorithms and improve on the content strategy.
---
How to Beat the Instagram Algorithm
To beat the Instagram algorithm, you must improve on your content strategy. To achieve it, create high-quality and engaging content. While the Instagram algorithm changes, the content strategy must remain solid. These tips will help you beat the Instagram algorithms in no time. Read and put them into practice for a better result.
1. Driving Your Engagement
To win the algorithm, you must first win the heart. Success can only come when you are in the heart of your audience. Keep them active, engage them in comments and interact as you call them to act on your brands. Ask your audience questions to get them in touch.
Engage them in the video, and the more comments you receive, the higher the engagement rate increases. A good engagement on Instagram ranges between 1 to 5%. However, in 2020, an average engagement rate for business accounts stood at 0.85%.
To increase your engagement rate, you should first define your audience so that you can reach the target market, respond to comments quickly, and you can as well post an ongoing story and captions. Marketers can take the above few actions to drive engagement and promote the brands on Instagram.
---
2. Optimize Your Posting Schedule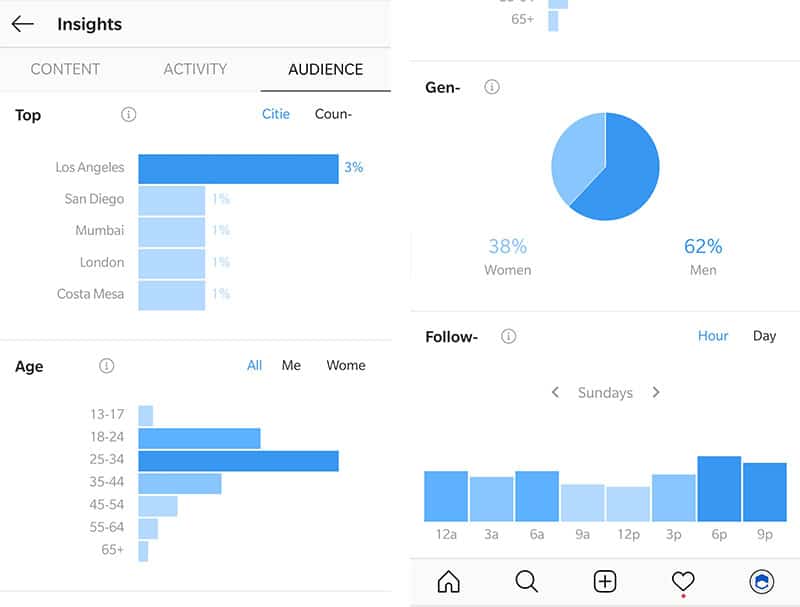 This is the easiest way to beat the algorithm as a market by only finding the best time to post your content. On average, people spend at least 30 minutes on their Instagram accounts. But Instagram shows them recent and relevant posts.
You can check the time most of your audience are online. For instance, when using an insight tool, go to the audience tab and check out for a graph at the bottom. You will see the time when most of your audience is online, which you should pay attention to the time with the highest bar. This gives you a hint on when to post the content and get higher engagement.
You should thus look at the followers' behavior and use the above benchmark together with click-through and followers growth. You might also realize that the best time to take your content online is not always convenient. For this case, you can use an Instagram scheduler tool. Like Sprout Social, it can also help you manage the Instagram presence and post automatically in your absence.
---
3. Set Yourself Apart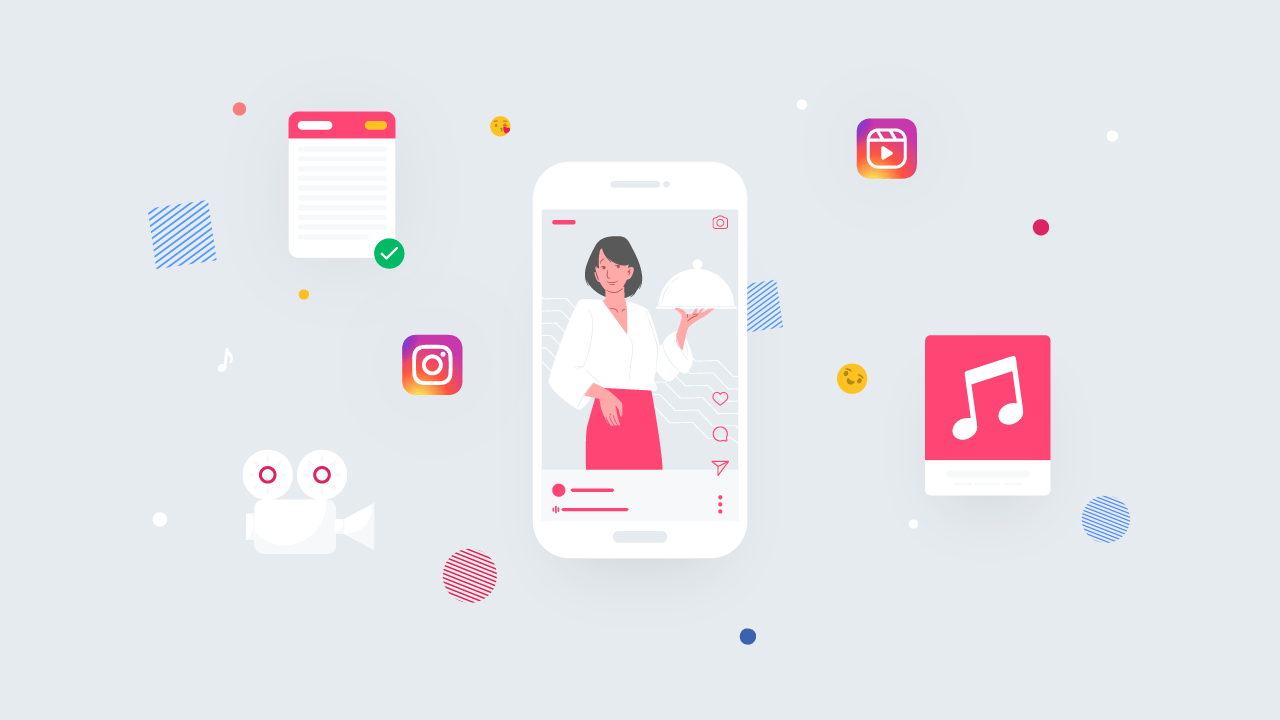 Copycating does not guarantee you organic reach overall. However, when you post new and unique or personalized content, it can expose your Instagram account to new followers, eventually improving your engagement. A good example is a Reel that is pulling roughly 67% more engagement than normal videos.
This is practically an application like when Hootsuite's posted reels; it boosted the growth rate and engagement. Personalizing your content makes you receive more followers than your competitor, who specializes in the same brands.
Therefore, personalization sets your brand apart, and it is naturally fit for your brand. We promise a significant upside here.
---
The hashtag has been with us for a long time, but it pre-dates most feed algorithms. However, today, technology sorts the content in a complex way. When you use the right hashtag on your content, the audience can easily locate your content even without following you.
The hashtag should be precise, thoughtful, and accurate so that it signals human followers as well as the Instagram algorithm about the content in your post. It also signals anyone interested in the content. Hashtags are free and boost your reach. Avoid slapping a hashtag on everything.
Instead, research on your niche so that the hashtag truly describes or means what it should portray. Avoid irrelevant or repetitive hashtags, but save them for future use when you discover it drives the audience. Otherwise, avoid spam hashtags and learn how to include them on Instagram stories. Utilize insights well to spot the hashtag that works best.
---
5. Diversity of Content Promotion

The algorithm does not prioritize the carousels, but the contents with good engagement get more reach. Instagram has advanced, and the number of channels you can post has also increased. These are like stories, Guides, IGTV, Instagram Reels, etc. The channels can pull a lot of engagements. For instance, according to Hootsuite's, the carousel recorded 3 times engagement and an average 1.4% increase in the reach.
Diversifying the channels is a good method of promotion as it captures a product from many angles with the same theme.
---
6. Focus on Analysis Reports
Analysis reports can go beyond Instagram vanity reports. This helps zero out the followers so that you can identify the type of content to keep posting. In simple words, marketers can use analytic reports to evaluate how their efforts are paying them on Instagram. When they learn to differentiate the working and contents that are not working, it helps them refine their marketing strategy and boost their results while improving return on investments.
You can use monthly and weekly reports but never rely on daily reports in evaluating post time, hashtags, or kind of contents. You can use this to defeat the Instagram algorithm by getting more click-through and increasing the customer response time. You can also analyze the stories, followers, reels in boosting your brands using live analytics.
---
The Algorithm in Action
There are two major popular ways of promoting Instagram. These are story views and Instagram reels. We are going to dive into each other in detail, stating how the algorithms work. Keep reading.
1. How Instagram Story Viewer Algorithm Work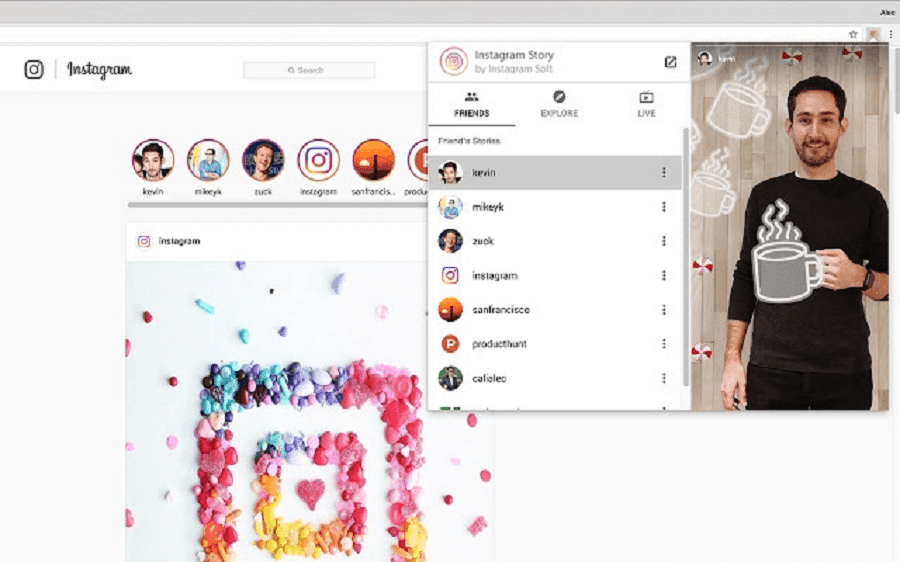 You can see Instagram stories at the start of your feeds. The algorithm works in a way that the latest stories from the followers you must engage with in terms of messaging, likes, or comments come first. As a brand marketer, you should pay attention to posting stories. The best way to win the audience is to post your stories consistently so that you can deliver the message.
Because the users access stories daily, we recommend posting stories consistently as it is the only marketing strategy to reach more. It also keeps the creator and viewers active while online. You can still refine your engagement further through the use of hashtags and locations.
You might experience a timeline drawback since posting time impacts the algorithm. Recent posts appear first on the feeds, and thus, for this reason, post stories at different times instead of pushing them once.
Again the Instagram algorithm rolls out old stories to add new ones. The brand marketer should note this trend and exploit its advantages to address the interested audience with content fully. You can use the polls to understand your audience's preference or include DM links for the audience to share their feedback.
Aside, going live on Instagram, the stream tends to top up the list of row stories. The algorithm notifies users to join you on live streams to get more engagement. AI technology engine plays a big role here and arranges stories in chronological order, and it rearranges the list when you get new viewers beyond 50.
---
2. How Instagram Reels Algorithm Work 
To maximize the marketing strategy on Instagram, you should focus on video content. However, there are two formats here, and for our case, we will focus on reels instead of IGTV. Besides photos, pay attention to the use of Instagram Reels to drive more engagement and improve your brand reach.
Like story views, the Instagram algorithm gives more credit to Instagram, especially to the audience you engage with most often. This could be through messages, comments, or likes. For example, when you often comment and like reel videos from a certain account, Instagram sends a signal to the algorithm that you enjoy specific posts from that account.
However, share the stories after posting them on your feeds when you want to gain extra reach on reel videos. Besides appearing on the top list of your audience's feed, they automatically get to watch it. You can also increase your reach through the use of relevant hashtags. But four important signals can boost the reach of your reel videos.
These are your activities, including likes and comments, the interaction history, the popularity of the reel video, and the reels you previously interacted with. Avoid videos that are shared from TikTok because the Instagram algorithm is limiting their reach through watermark identification.
Create reel video using shareable audio clips to get you greater reach with algorithms. You should also note that Instagram does not recommend reel videos containing low resolutions and consisting of political aspects.
---
Conclusion
In this article, we have covered all aspects of Instagram algorithms. We covered the 6 core elements of the Instagram algorithm and various ways of beating the algorithms. Above all, everything is about bringing your profile to more clicks and followers while increasing brand reach and engagement. The article has also evaluated how the algorithm works using story views and reel videos in growing your page.
So if you want to promote your brand on Instagram fully, you can beat the algorithms using the above features and avoid time-consuming processes. Up your marketing strategy on Instagram from today.