Are you finding it hard to identify the person behind a particular Instagram account, or do you want to track an Instagram account? You can only see the answers in one conclusion. Please, read our article to grasp all the concepts and tips.
Instagram is a famous social media platform. But someone behind the account can sometimes be fantastic or carry out annoying activities. Thus, there is a need to know some people better to build trust. The only reliable method is to track their real Instagram IP addresses or location. There are different Instagram IP tacking tools, but few are effective.
Not everyone knows how to get started using these tools. There are different methods of tracking Instagram accounts. In our article, we will detail and give you a detailed guide. Let us get started and go closer on each strategy highlighting procedures you need to follow.
---
How to Track an Instagram Account Activity 
There are different tools you can use to track Instagram account activities. This section will cover the procedure using Snoopreport, third-party applications, and manual methods. Stay informed.
1. Use Snoopreport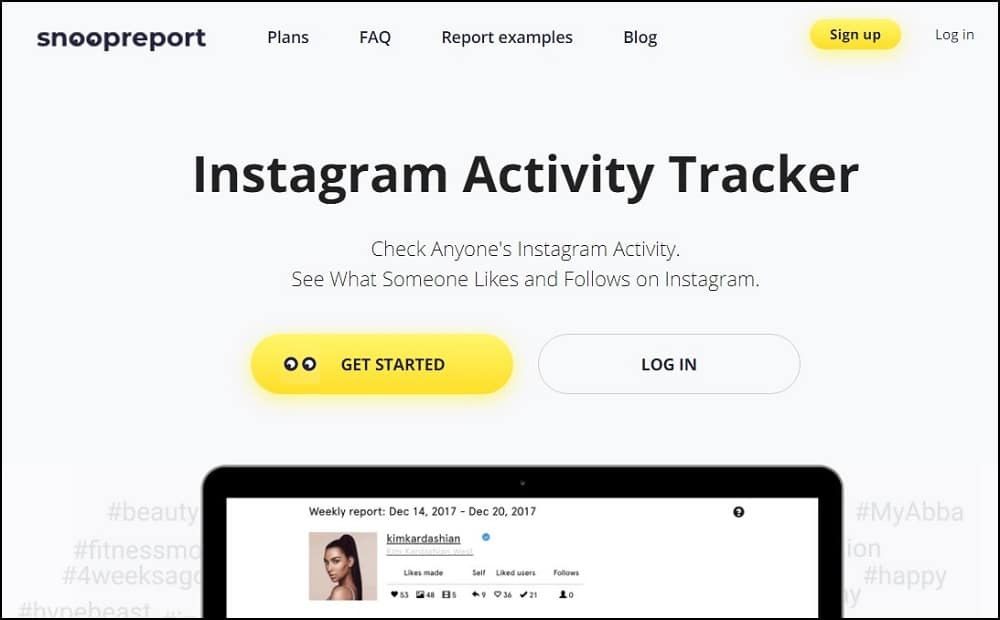 Do you want to track Instagram activity thoroughly without wasting time? Then consider using Snootreport. This is an online tool that you can rely on to track Instagram account activities. However, it is only limited to dealing with public accounts instead of private Instagram accounts.
The tool can provide you with Instagram likes, comments, people you interact with, reports of new followers, trending hashtags, and interest. This best tracking tool is effortless. Follow thee steps:
Step 1: Visit Snoopreport and sign up for the account. You will use your email addresses. Note that when you want to track someone who already knows your email address, we request you to use a different email that they cannot access.
Step 2: Then purchase your preferred plan. It has several tracing plans for Instagram, which depend on the accounts you want to track. For instance, an account that tracks up to 2 Instagram accounts costs $5 monthly. They still have more extensive plans, and you can select a plan that can track up to 100 accounts.
Step 3: Then locate the Instagram account you want to follow. Go to the Snoopreport and click on add account. Then enter the Instagram handle of the account you wish to track. That is everything you need. Snoopreport does not request the user password or phone number. You will be asked to follow the account.
However, the Instagram account in question must be public for you to be set to start tracking. The tool will start sending you weekly reports, including all the needed details like new followers, their top hashtags, and liked posts.
---
2. Use Third-Party Apps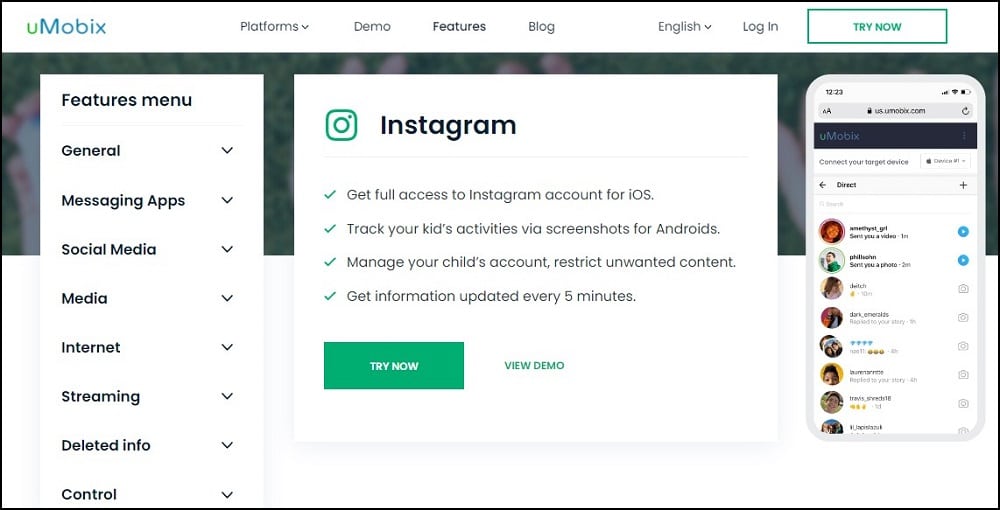 Another method to track Instagram accounts is by the use of third-party software. There are several tools online which provide Instagram tracking services. So, if you wish to tack Instagram DMs at no cost on your android device, the best tool to go for is the uMobix Instagram spy App.
This third-party tool is the best solution for spying on Instagram texts. It is super fast third-party and easy to install. The tool comes with tons of features. Here is how you can go about it in tracking Instagram account:
Step 1: Go to the Umobix website, register, and select your subscription plan. when you pay for the subscription, they will send you the password and login email addresses
Step 2: Download and install uMobix on the target device user has logged in with their Instagram account. This tool checks all Instagram messages. You can also provide the iCloud credentials of the target device in the user account.
Step 3: From there, log in to your account and wait for the tool to start sending you the information. It is simple and makes the tracking process enjoyable.
Besides providing you with messages, it also sends videos and pictures. It does not only track Instagram but also other major social media platforms. It has a stealthy mode to track someone's Instagram account without detecting it.
---
3. Manual Tracking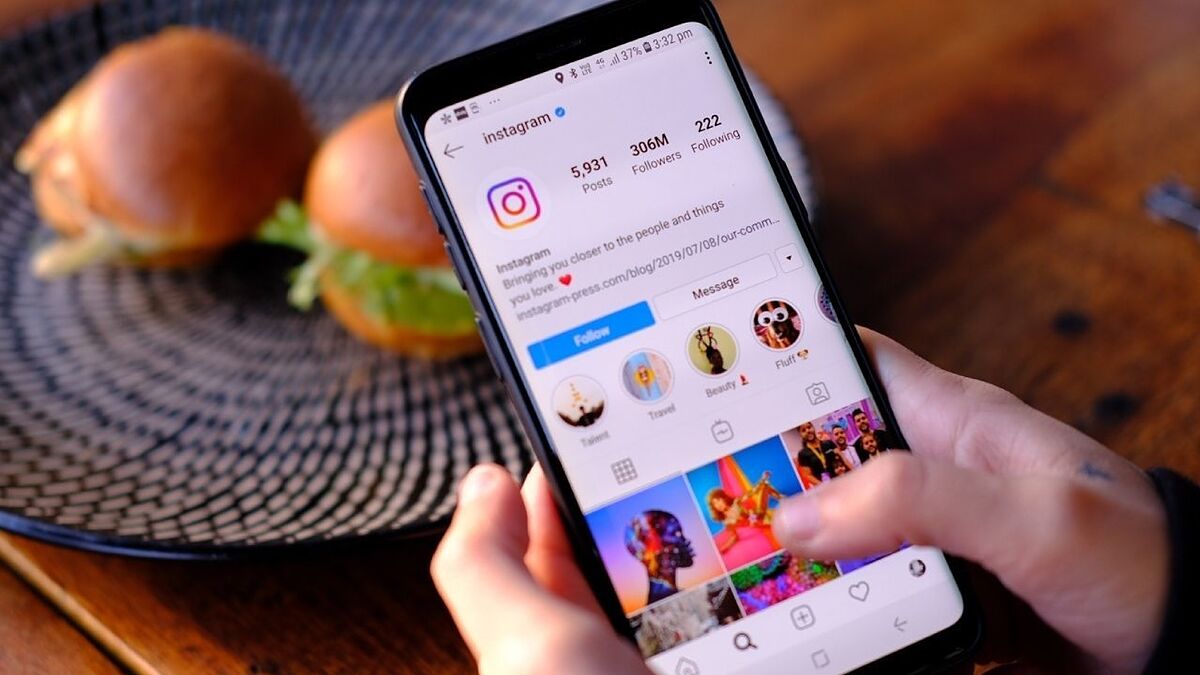 Lastly, you can also decide to go manual. Some third-party tracking software is unreliable and does not comply with Instagram regulations; using them is risking your Instagram account. Manual tracking also works perfectly. Follow these steps:
Step 1: First, mirror the following. When you want to monitor Instagram accounts with the posts, they keep an eye on a high possibility that they will like posts from the people they follow. Therefore, the first thing is to follow their accounts so that you can access the list of people they follow. Follow all the accounts on the list using your account.
Step 2: Then keep an eye on your Instagram newsfeed. This is because you are all following the same Instagram account with the person you are tracking. Be alert on your newsfeed all time and take a deeper look. Keep checking every post so that you can identify which posts tour target person has liked. If possible, if you want a record of the posts the target account likes, then take screenshots and save them for use in the future.
Step 3: Lastly, track and compare the following list. This is the last step, especially when you want to trace the new follower who your target account is following. Remember that Instagram does not offer any reasonable method to identify new followers, and you cannot sort followers in chronological order.
You must do this manually by checking the target person's following list on your profile and noting them down. Again, you can repeat checking the follower list every week to identify the new accounts.
This process seems to take time and effort, but it works well.
---
How to Track an Instagram Account Location 
Besides monitoring activities, you can also track Instagram account location. But to successfully trace the location of an Instagram account, you first need to track the IP address of someone on Instagram. So in this section, we will guide you on how to use various tools to track the location of someone on Instagram. Let us get started with IP Grabber.
1. Use an IP Grabber
therefore, when you want to identify the IP addresses of an Instagram account, you need an IP grabber. There are different IP grabbers online, such as Grabify and IP Logger. In our case, we will guide you on tracking someone's IP address on Instagram using Grabify. Grabify is an online tool that can help you track the IP address of someone using a unique link. This means the person in question must be active, and you must be connected either through DMs.
But all in all, you will be able to access the IP addresses and other details of any person that clicks on that particular social link. You must convince the target person and lure them with unique or exciting clips for this method to work well. It only increases the chances of the target person clicking on the link. So, here are the steps you need to follow when working with grabify:
Step 1: First, you need to identify interesting content and copy the URL. Make sure that the target person has interested in your content.
Step 2: Then go to the grabify website, paste the link on the spacebar, and create a tracking link.
Step 3: You can also customize the link since many people can identify tracking links without customizing them. Copy the new URL.
Step 4: Then go to the Instagram website or launch your Instagram application and log in with your details.
Step 5: Identify the target person and ensure he/sh.e is online. Establish connections and get their attention. Convince them well enough.
Step 6: After that., send them the link via message and convince them to click on it. The person must open it.
Step 7: Immediately the person opens the tracking link. Go Back to the grabify website and use the tracking code to access the real IP address quickly. When clicking on the link, sees their IP addresses using tracking. If there are multiple IP addresses, you can swipe Bot IP s so that you remain with real IP addresses.
This method works 100% as long as the target person clicks on the link. Grabify will not only give you the IP addresses, but you will also be able to aAnyonehe location of the target person. However, sometimes, the person might refuse to click on the tracking link. for this reason, you can also use the next method below.
---
2. Use Packet Analyzer
One of the most reliable methods to track the location of an Instagram account is the use of a packet analyzer. And to be specific, the best packet analyzer online is Wireshark. Wireshark uses the address resolution protocol when tacking the IP addresses of an unknown person on Instagram. Additionally, ARP is perfect as it can quickly generate packets even from static IP addresses compared to the DHCP. It is simple to use this tool as guided below:
Step 1: Go to the Wireshark website, download, and install the tool regardless of the kind of device. It supports multiple devices.
Step 2: Launch the software and keep it running. Ensure that you set the capture filter to the ARP.
Step 3: Then log in to your Instagram account and identify the person you want to track their Instagram location. However, the person must be online. If not, then you need to wait.
Step 4: Immediately the person comes online, establish a connection by sending a message. Wireshark will generate multiple ARP requests. You need to check these frames often on the interface.
Step 5: Once Wireshark receives a request, you should click on it and go to the packet domain view on Wireshark to comprehensively analyze the frames. Go to address resolution protocol and, more specifically, the sender IP address of the sender MAC address. Or equally, when you select the packet and expand its IP header, you will be able to access the geolocation details, including the IP address's destination.
This is a simple and most reliable tool for tracking the location of the Instagram account. It is free and easily accessible online.
---
3. Through Instagram  Location Label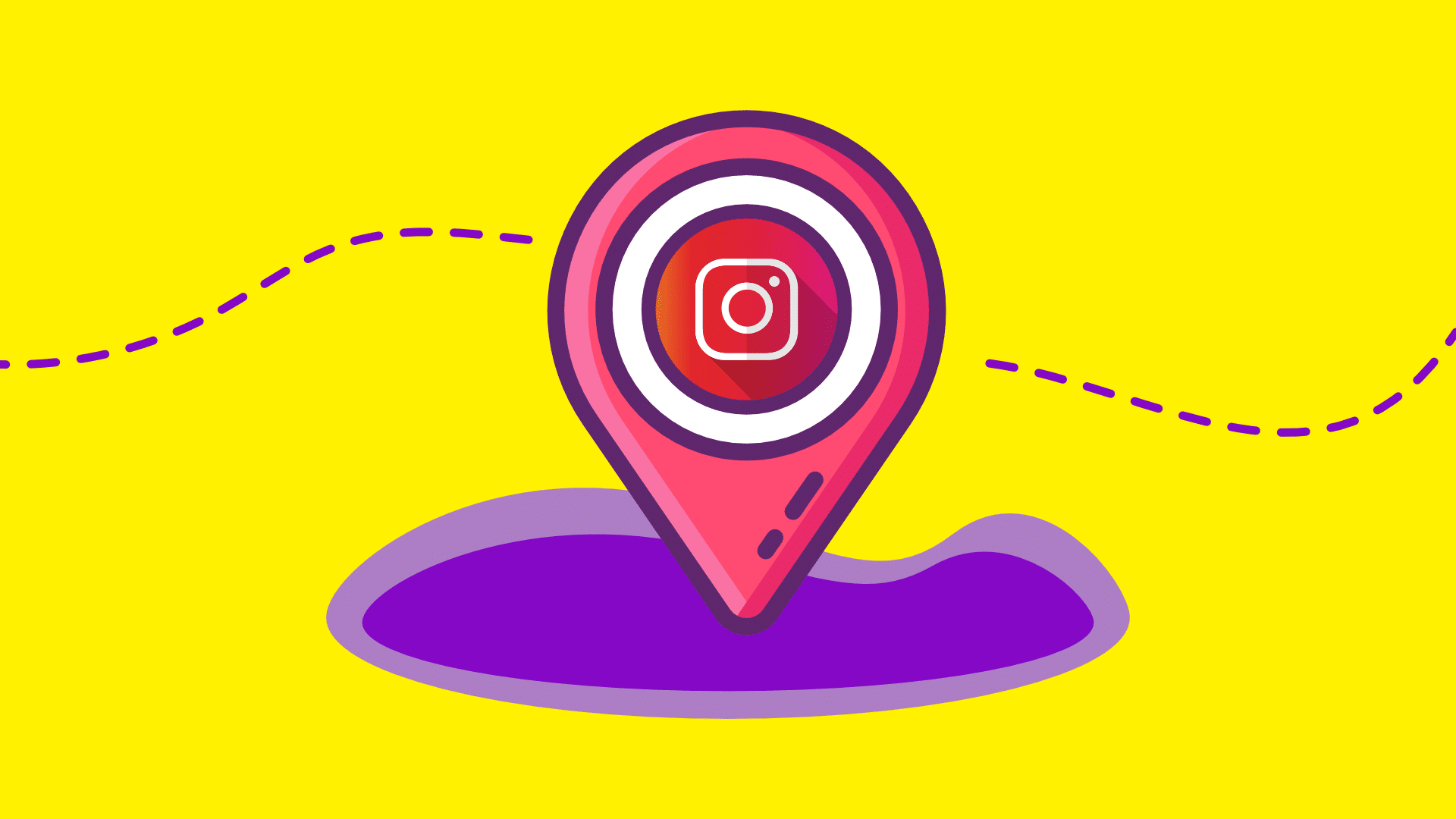 Lastly, the next method to track a person's location you also recommend on Instagram is an Instagram location label. You can quickly check on the tags on the Instagram posts of the target person. The posts include pictures, videos, and stories. Also, other followers might tag them on their posts. Check all the posts to find if they have included location details or anything related.
You can discover a lot of information using friends. Besides that, you can also check on the landscape, nearby signs, buildings, and many other details. Photos might contain location details. However, you must be careful since there are many different fake photos today. If you rely on them, they will not give you an accurate location.
---
Conclusion
Tracking your Instagram accounts is essential when stalking or appropriate to you. This is because Instagram consists of millions of people, and it is hard to detect who is on your neck at a particular time.
While tracking is vital in curating customized adverts, you should also respect users' privacy—only snoop when essential. The above methods are reliable when tracking Instagram account IP addresses and location.