Do you want to find out how to see who someone recently followed or who followed you back on Instagram? Though Instagram cannot show you, we have curated some methods to use and find out.
Instagram is an essential social media platform with different benefits for different people. While most use it for entertainment and socialization, others keep up with their relatives and other people worldwide. At the same time, marketers and influencers use Instagram to generate revenue by building their audience base and promoting their products.
Whichever reason it may be, you will at a time wish to know who someone has recently followed on Instagram. Unfortunately, this social media platform does not make it easy to see who someone recently followed on their accounts. So, let us find out how to go about it and find how you can see who someone recently followed on their IG accounts.
---
Does Instagram Show Someone Who Recently Followed You?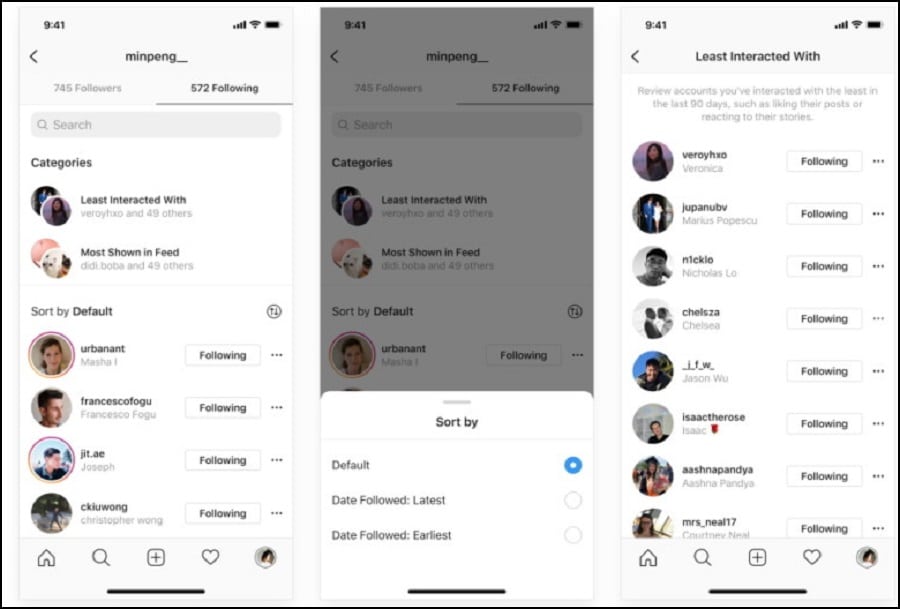 Instagram allows you to see who they follow on Instagram accounts. Unfortunately, it does not let us know who someone followed recently either. Moreover, that person's following list is not even accessible from who followed last to first. To make it even worse, the platform does not indicate the day when someone followed them.
Thus we can wholeheartedly conclude that Instagram does not show the recent followers of the person in question. Instead,  it sorts the following list randomly. This came in June 2021, when Instagram updated its website.
There is always a way out. Keep reading to the end.
---
How to See Who Someone Recently Followed on Instagram?
Instagram has removed the activity tab from their application, though it is somehow complex. Due to updated strict terms and conditions, you cannot see who someone recently followed on Instagram.
However, today, it is possible to track the activities of someone on Instagram. But, we have a solution that means you will need an Instagram activity tracker. For our illustration, we shall use the Snoopreport, a premium tool that only comes at a cost.
Therefore, Snoopreport is an online-based Instagram tracker tool. You can rely on it when you want to access someone's activity on Instagram. This includes the likes, following, etc. Here are the step by step guide on how to go about it:
Step 1: Open your browser and go to the Snoopreport website. while on the hope page, click on get started.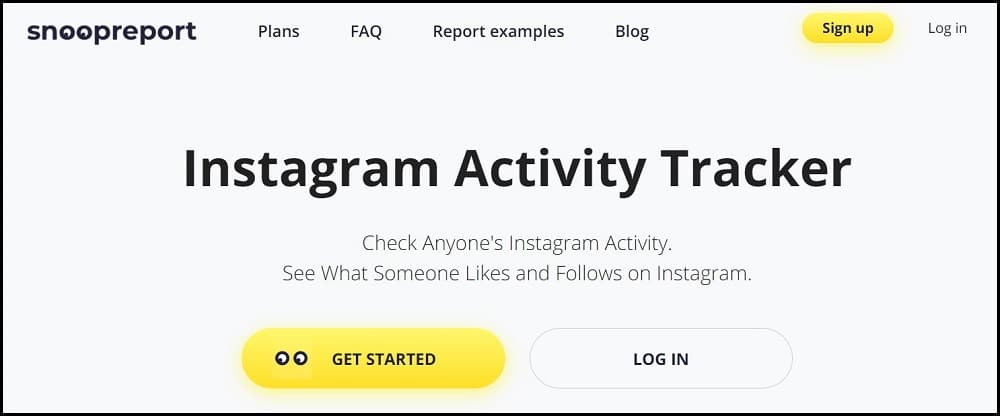 Step 2: On the send popup page, fill in your email address and password. After that, agree to their terms and conditions then proceed.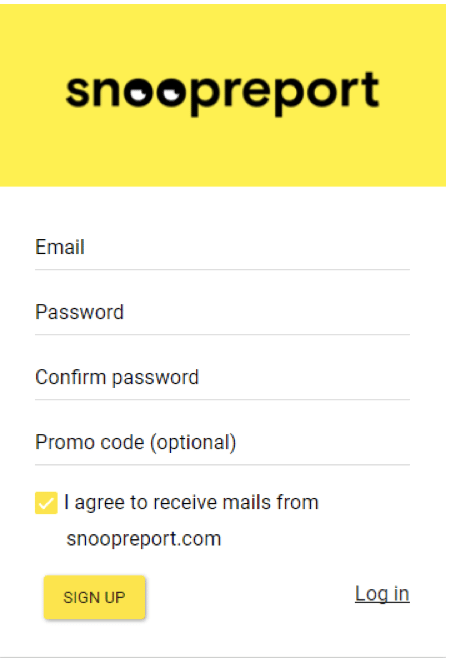 Step 3: Upon successfully signing up, Snoopreport will take you to the dashboard.
Step 4: From their dashboard, tap on the Add account option found at the top. Then click on the buy subscription, choose and purchase the plan of your choice. The plan starts as low as $5 monthly, and it also depends on the quantity of the account you want to track their activities.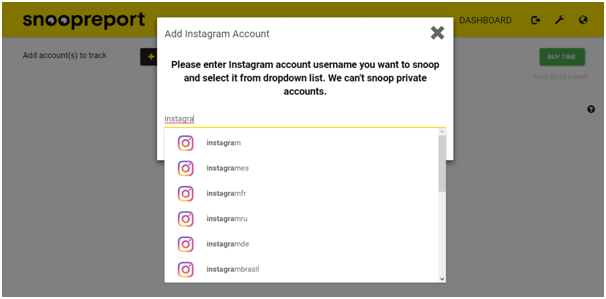 Step 5: After that, tap on the add profile, then fill in with the account's username in question.

You will be done with those simple steps. The Snoopreport will send your weekly reports, including recently followed accounts, with much more information.
---
How to Know If Someone Follows You on Instagram?
There are a few ways to see if someone has followed you on Instagram. Here are a few steps you need to follow:
Step 1: Log in to your Instagram account.
Step 2: While on the homepage, navigate to the Instagram profile by clicking on the photo located on the right-hand side of your homepage.
Step 3: If you have the person's username in question, go to the search box, type the username, and search. You will be able to see the followers list. Though you cannot see the date when someone started following your account, you can still access a little data to help you.
Step 4: If you do not have the username, you can sort by clicking the listing option of earliest. You will see who followed you first to last in chronological order.
---
How to See Who You Recently Followed on Instagram?
Not only can you be restricted to see who someone followed recently on your timeline or your newsfeed like before, but you are also still restricted even to see someone you recently followed on your Instagram account. Instagram does not even indicate when you follow someone on Instagram.
Instead, it arranges the followers' list in chronological order. However, you can sort your list of followers based on a few aspects, such as date. This can help you see the people you recently followed. However, you cannot access the exact date for those accounts. To arrange them in chronological order, follow these steps:
Step 1: log in to your Instagram account.
Step 2: Then go to the followers' list by clicking on the following. You can arrange the list in chronological order from the first person you followed to the recent.
Step 3: To sort them, go to the line indicated by 'sort by,' and to the right-hand side, you will notice an up and down arrow. Click on the arrows until it indicates the date followed: Latest or earliest. It will give you a broad idea of who you recently followed, but it won't give you the exact date and time you followed each other.
There are many reasons you should check on who someone has recently followed on Instagram.
It is essential to monitor your kids' activities online to ensure that they are safe and with age-appropriate followers. For marketers and influencers, the knowledge gives you an idea concerning the latest needs of your audience. It is crucial and can quickly help you craft relevant content that meets their needs.
It is vital in your daily activities as a marketer or influencer. The above guide outlines steps and tricks to help you see who someone recently followed or who you followed recently on Instagram. Use either method to help you meet your goals in the shortest time possible.