Have you lost your precious photos from WhatsApp? You can always restore your WhatsApp backup and use other methods to restore a deleted photo from WhatsApp. Without wasting time, let us dive into it.
If you accidentally or intentionally deleted a photo sent to you via WhatsApp, you can always restore it to your phone. Maybe it is a photo that reminds you of an important event, and you need it back. Never worry about it since there are methods you can workaround to recover. If you are using Android and are in such a situation, this is the right article.
It is our pleasure to help you. And in case, we will guide you on how to recover deleted photos from WhatsApp. There are many possible methods which can give you the same. therefore, let us go straight to the procedures, and we will start with recovering deleted photos from WhatsApp that are saved automatically.
---
Restore Deleted WhatsApp Photos from Saved Automatically
From Android Gallery App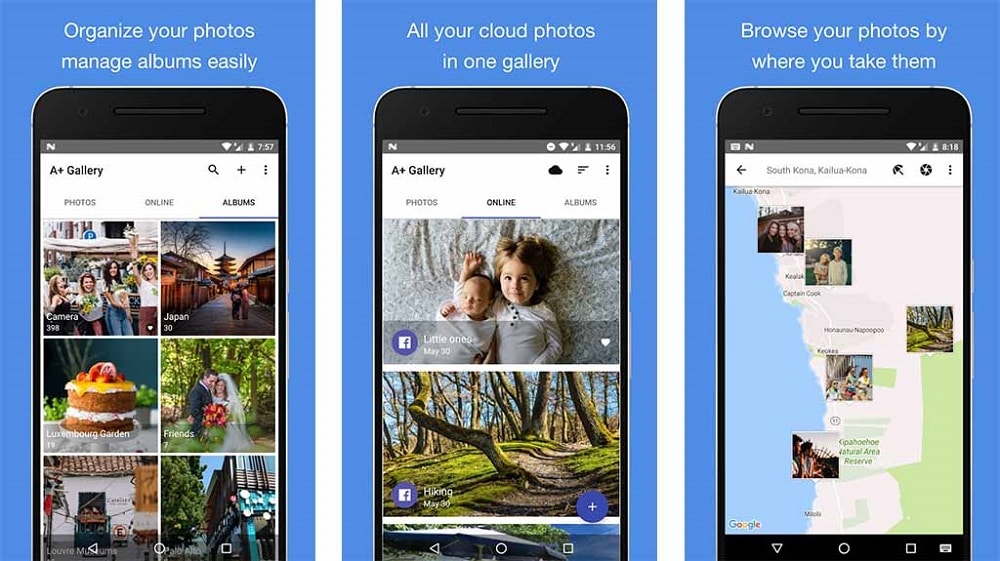 you might find yourself in a situation where you have deleted WhatsApp messages and significant photos. If you have not changed settings or selected the delete option from the phone storage, then there is the possibility that you will have the images in your phone gallery. Thus, you can try to recover the photos deleted from WhatsApp quickly. ist si simple for such a case:-
Step 1: Have your mobile phone unlock if you have security settings on the screen
Step 2: Then head to the gallery icon from the home section.
Step 3: Then select the album section, which is WhatsApp images. You will be able to access all the WhatsApp images here, even those sent with the messages you deleted from WhatsApp.
However, you must note that Android has different versions, and some gadget does not show you photos in the gallery as long as it is sent through WhatsApp. for such a case, you must go the extra mile by following these steps:
Step 1: From your phone, head to the file manager of my files on an Android device.
Step 2: Then click on it and navigate through the available locations and folders. You can then select either SD card or internal storage based on your preference for storing phone files.
Step 3: From there, navigate through the folders and open WhatsApp.
Step 4: Then click on media and, lastly, WhatsApp images. And if you are the one who sent the photo, then open the sent folder. You will be able to locate the images here.
And when you are unable to find these photos using this method, consider restoring them from the list of folders found in the gallery, then go to the recently deleted, which is sometimes trash. You will be able to find all the deleted photos and restore them to your gallery.
---
From iPhone iTunes/ iCloud Backup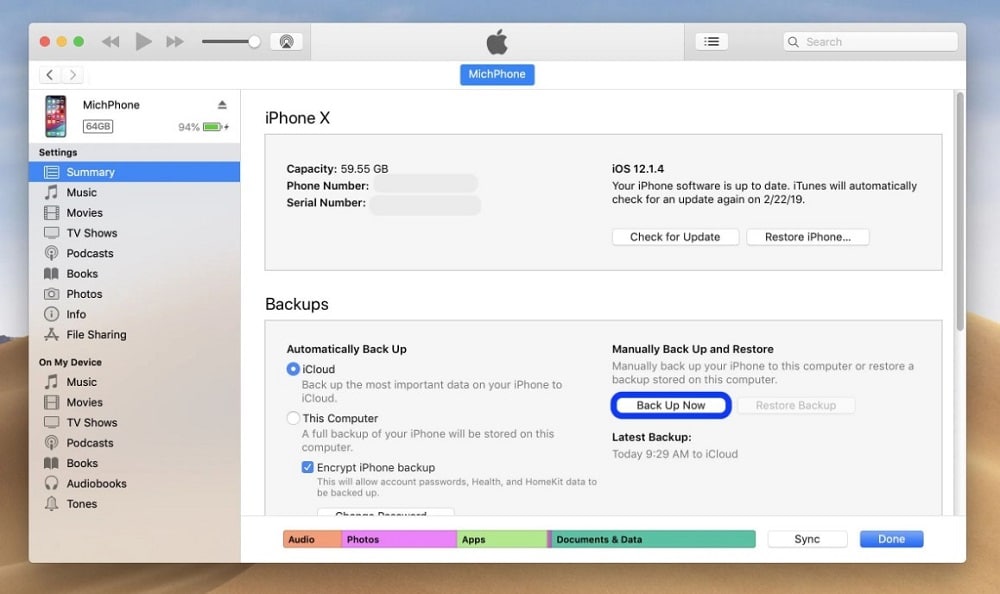 The second method to help you restore deleted WhatsApp photos saved automatically is through backup using iTunes or iCloud on the iPhones. Thus, if you are an iPhone user and have either one of the cloud backups enabled, you should not have trouble finding your WhatsApp photo deleted.
Apple company makes things simple by backing up your files in iTunes and iCloud storage services. Thus, you can restore any deleted photos from the iPhone using either backup method. However, since restoring replaces all existing files on your phone, it is advisable to backup the current files first to proceed to recover deleted Whatsapp images.
and if you don't know how to go about it, here are the steps you need to follow:
Step 1: Using your iPhone, click on the settings icon
Step 2: Then select general from the list, reset, and finalize, erase all contents and settings.
Step 3: From the dialog, select erase now and follow the prompt instructions until you get it done to access the apps and data screen.
Step 4: Then click on restore from iCloud/iTunes backup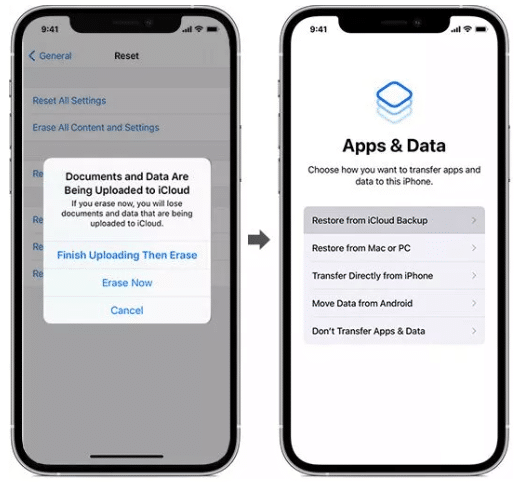 Step 5: Then, sign up to your iCloud or iTunes account and click on recent backup.
Step 6: After that, tap restore. You will have all the deleted WhatsApp images restored to the device on the iPhone.
---
Restore Deleted WhatsApp Photos from Google Photos

As stated in the previous article, you can restore your deleted photos from google photos to your phone storage. This is only applicable if you frequently use Google photos to save or backup your files on the phone.
Thus, anytime you realize that your WhatsApp images are missing or accidentally deleted, it is also advisable to check on the cloud storage services such as google photos on your gadget. thus, follow these steps to help you restore a deleted WhatsApp images from the google photos:
While using a smartphone, click on the google photos to open it
Step 1: Then, at the bottom of your screen, tap on the library section
Step 2: Then click on the WhatsApp images folder. Then navigate through the available images and select the one you deleted.
Step 3: From there, tap on the 3 dots found at the top right corner of the screen. You can select any options displayed and restore your deleted WhatsApp photo to the gallery from the google photo.
And in some cases, other than going through all these steps, you can open the google photo and, using the search bar, search the photo using categories like people, WhatsApp, etc.
---
Restore Deleted WhatsApp Photos from Google Drive Backup

The next option to turn to when you get a data loss is google drive back up. Google drive can help relieve the pain you have. And in this case, google drive supports WhatsApp data backup on Android. When you back up data to the drive, you can quickly restore it when you accidentally delete WhatsApp photos.
However, the method will not work if you have not backed up your data to google drive. And ensure that you back up the files using the one google account on your phone. Anytime you create a WhatsApp backup, ensure you restore the data using the same email addresses.
It is good first to confirm if your email has WhatsApp backup files. Follow the below steps:
Step 1: Launch the WhatsApp application on your device, click on the 3 dots found on the top right-hand side, and click on settings.
Step 2: Then from there, tap on chats, followed by chat backup
Step 3: Then the backup screen of the chat will display the backup details, including the size and date you last backed up. If you lost photos after the last backup, then be sure to get the deleted photos in these backup files.
to access the backup WhatsApp files and recover them back to the phone from google drive, here are the steps:-
Step 1: Through settings and apps or by long-pressing Whatsapp icon on the home screen, uninstall your WhatsApp
Step 2: Then reinstall from the google play store back to the phones
Step 3: Then verify your account details and telephone number
Step 4: Then you will receive a notification pop up t restore your chats from the google drive.
Step 5: On that note, tap on the restore icon
This way, you will be able to restore all your deleted WhatsApp messages and files, such as photos and videos, back to your phone. You can then proceed to open WhatsApp and enjoy your files and photos.
---
Restore Deleted WhatsApp Photos with Photo Recovery Software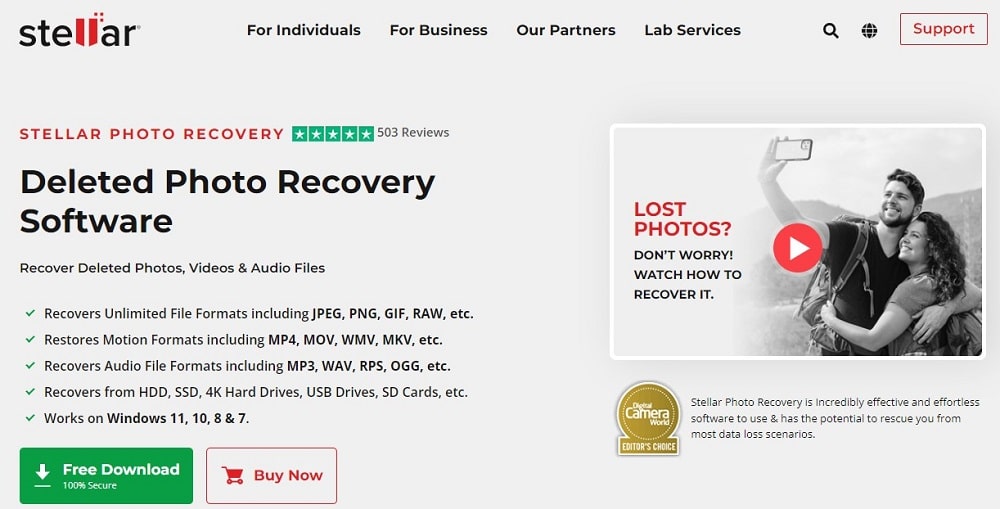 The other means of restoring deleted WhatsApp photos is third-party software. This is possible if you have tried using your WhatsApp on the desktop, downloading the photos to the computer, and transferring the images through WhatsApp or email. Then for such a circumstance, you must understand that the images are stored on the local drive of your desktop.
And here, the photo recovery tool works perfectly. However, you must select an advanced photo recovery software such as Stellar Photo Recovery. The software scans and retrieves all deleted photos from your desktop and even the external drive.
Thus, you must first install the software to your desktop and run it. It is simple to operate Stellar Photo recovery software with only onscreen instructions. After scanning, this tool will display all the deleted images and recover them back to your device. This software has a free trial period suitable for this case. Download the full version only after spotted WhatsApp photos; otherwise, use the free trial version.
---
Restore Deleted WhatsApp Photos from Other People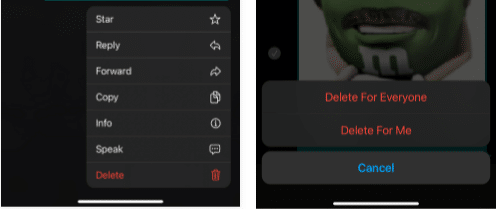 It is hard to recover deleted Whatsapp images. But it becomes easy if you can get them from other people than you might believe. The first thing to do here is to check on the person you are chatting with to see if they have a copy of the conversation involving deleted photos. Today, you can send a WhatsApp image and delete it only for yourself. This means that the other party or person has the photo on their gadgets.
Thus seek them and ask to confirm the photos from their chats. If they find the image, they can easily forward it to you via WhatsApp again, email, or any other possible method. When you tap on the name of the recipient of your chats, you can see all the links to the shared media, docs, and links.
Therefore, when you select delete for me when using WhatsApp, it does not delete for everyone. Today, WhatsApp also gives you the option to delete everyone. But this option is only active for the next one hour upon sharing the photo. Thus, you cannot hit them by accident.
And when you decide to recover your WhatsApp deleted photo using this method, we encourage you to ask your friends for recovery as fast as possible. This is because, when you take a long, there is a high possibility that the other person would have deleted the same image. Thus, you will lose everything after switching to a new smartphone.
---
Conclusion
You can delete your precious WhatsApp photos my mistake. Human is to error, and with only one lick, you can get your photo lost permanently with only one lick. While it is frustrating, there are various methods you can use to recover or restore deleted WhatsApp images.
The article highlights some primary methods, procedures, and tips to help you. Most people struggle to recover deleted WhatsApp images. The article has addressed the concern by offering the best methods regardless of the device. Considering them all, at least one of the methods will ideally help you recover deleted WhatsApp images.