Do you want to view, download or recover recently deleted photos on your iCloud account? Viewing iCloud photos is simple when you follow the right procedure. Please read our article for the detailed guide.
iCloud is an online platform that acts as a perfect place to store data and any content. It can push all the contents to your iPhone wirelessly. The iCloud account has a photo library that stores all your photos automatically from any iOS device. It uploads any photo when you take it to the iCloud photo library.
Remember that when you use your ios device to edit any photo on the iCloud photo library, the changes reflect on all the devices connected to your iCloud account once you save. The same applies to a situation when you decide to delete a photo from the photo library.
However, you can always restore any deleted photo from the recently deleted album within 30 days. But because of the complexities, some people find it hard to access or view iCloud photos. Therefore, today, we will take you through the step-by-step guide on how to access the photos on the iCloud account. Before going into details, let us first learn how to turn on iCloud photos.
---
How to Turn on iCloud Photos
First of all, before you start using the iCloud account, you need to permit it to save your photos. So, the thing here is turning on the iCloud account. It is a quick fix issue that you can get done in seconds. Here we go:
Step 1: Have your phone and go to the settings application. Find a cog icon on the home screen of your phone
Step 2: From there, select your name
Step 3: Click on iCloud
Step 4: Again click on the photos
Step 5: Then turn on your iCloud photos feature
When it is gree close to the iCloud photo, your iCloud is already on. So, you will not have to do anything here, but when it is grey, you should click on it to turn on iCloud.
---
How to View iCloud Photos on iPhone
after turning on the iCloud account on your iPhone, any photo you take using it is automatically saved to your iCloud account. Any phone synched with the account can access it. So, when you take a photo using your iPhone, you will still access the same photo when you confirm from an iPad or iPod touch as long as you have synchronized the same iCloud account on these devices. This feature works automatically.
However, you must ensure that the account is turned on. Otherwise, you will not be able to use it effectively. Sometimes, the iCloud account may fail to turn on. For this case, you need to free up the storage on your iPhone or the iCloud. There is also a high possibility that the cloud storage is small. Therefore, to view photos on iCloud using an iPhone, iPad, or iPod, follow these steps:
Step 1: Have your device and visit the photo application. This can be on iPhone, iPad, or iPod touch.
Step 2: You will access all the photos you took using your devices stored on your iCloud account.
Step 3: You can use the album option located at the bottom of the screen and browse the pictures by album or any category. Bust still, you can also use the search option and find a photo on iCloud via keyword and period.
The process is as simple as that. You will have access to all the photos. The above procedure applies to iPhone and iPad, and iPod touch devices.
---
How to View iCloud Photos on Android
Sometimes you might be using both apple and android. It is even confusing to make things simple and let the two work together. Because of the large storage and unique nature of iCloud, you might wish to access the account or see photos using iPhone. It is possible, yes, but accessing iCloud through android requires you to go the extra steps; therefore, if you are an iPhone user but want to see iCloud photos using an android device, here is how to go about it.
Step 1: On your android device, open a browser and likely chrome, firefox, or even an internet browser. You can use any browser you have on your device.
Step 2: Then visit the iCloud website using your browser.
Step 3: Then login to the iCloud account using the Apple ID username and password.
Step 4: So, when it is the first time to sign in to your new android device, you will have to give login permission using your apple ID linked device when prompted, as in most cases.
Step 5: Type in the 2-factor authentication code which you will receive on the Apple ID linked device. However, if you have lost the apple device you previously used to log in, you can still bypass the two-factor authentication processes and move ahead.
Step 6: Then when you are on the iCloud homepage, tap on ' photos'. You will be able to access any photo on the iCloud photo library. However, the case is different as you will not see all the photos stored on iCloud when the storage of iCloud account ios is full. It would be best if you then considered deleting unnecessary photos or files.
---
How to View iCloud Photos on PC
Something interesting about a cloud account is that you can easily view photos regardless of your device. It is even possible when using windows. Apple has made it possible with a user-friendly user interface even though it may not be seamless.
There are different methods of accessing iCloud on a PC. However, when you want to synchronize both iPhone and computer, you must first download iCloud for windows. Install the software on your windows device, then start syncing as guided below:
Step 1: Launch iCloud for windows after installation on your pc
Step 2: Then login using your Apple ID
Step 3: Ensure you check the box close to the photos so that it turns on
Step 4: Then finish by clicking apply.
Following the above process, you have turned in the iCloud photos. However, accessing photos varies depending on the device's operating systemic.
---
Windows 10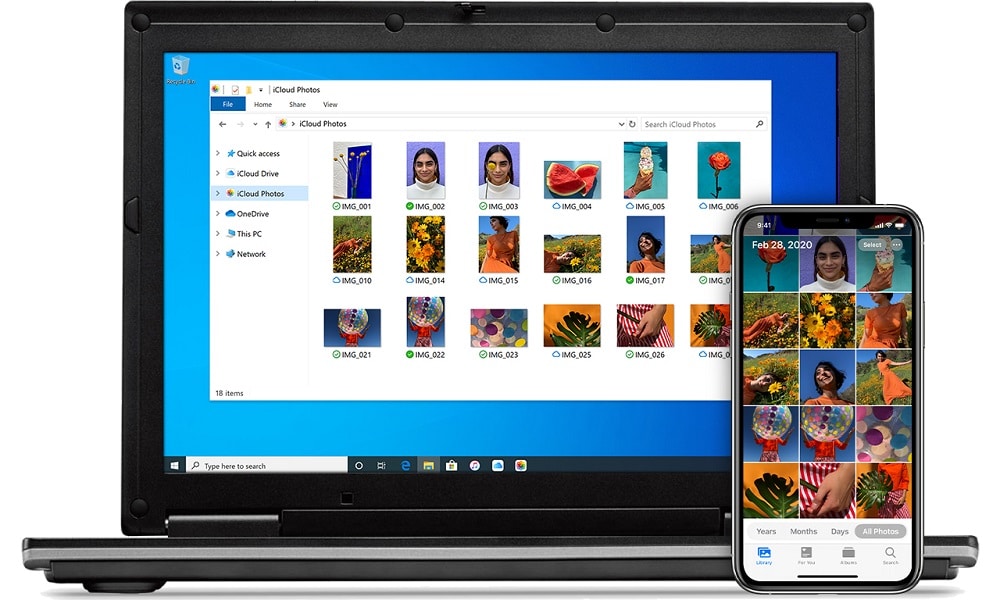 Step 1: Go to the notification area, then tap on the up arrow located at the bottom right corner of the screen.
Step 2: Tap on the iCloud icon
Step 3: Then tap on download photos
---
Windows 8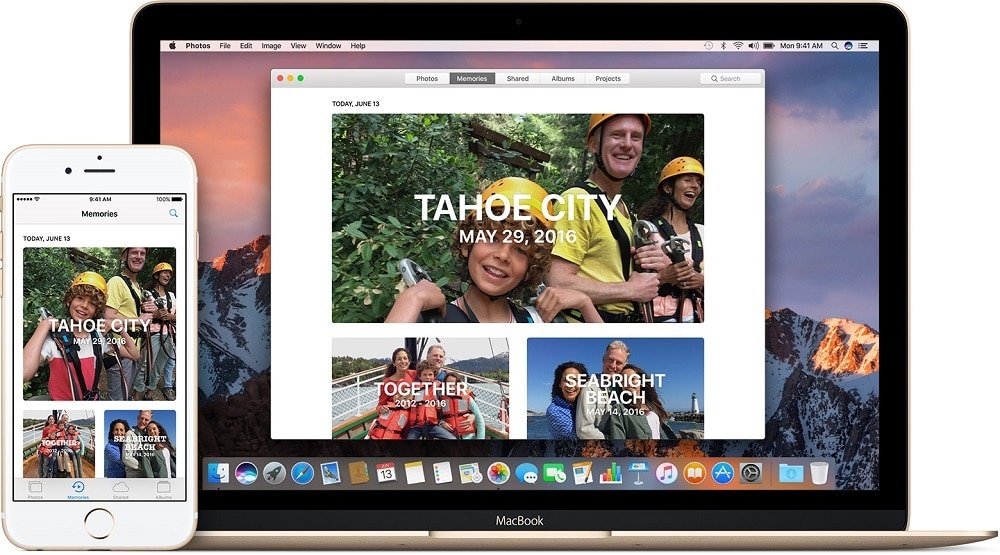 Step 1: Tap on start. However, when using Windows 8.1, you should proceed by clicking on the down arrow found in the lower-left corner.
Step 2: Then open the iCloud photo application.
There are other methods, such as logging in using the browser.
---
How to View iCloud Photos on Mac
Accessing photos using a mac is not that easy. However, you can set and sync the iCloud photo library. Still, if you do not want to share the photos with other devices, you can use the Safari browser on the mac to access iCloud photos on mac. Just line on windows; there are also different options to view iCloud photos on mac.
However, only one method ensures that you access all the recent photos on the mac device. However, it would help if you turned sync on the system preferences. After that, iCloud automatically updates your iCloud photo applications with all photos from other devices. So, when you want to access iCloud photos on mac with the photos app, then follow these steps:-
Step 1: At the top left of your mac screen, tap on the apple icon
Step 2: Tap on the system preference, then click iCloud
Step 3: Log in using your Apple ID
Step 4: Make sure you check the box close to photos that turn it on.
Step 5: Then click to open the photos app.
Note that you can still access photos on mac through the safari browser.
---
How to View iCloud Photos Online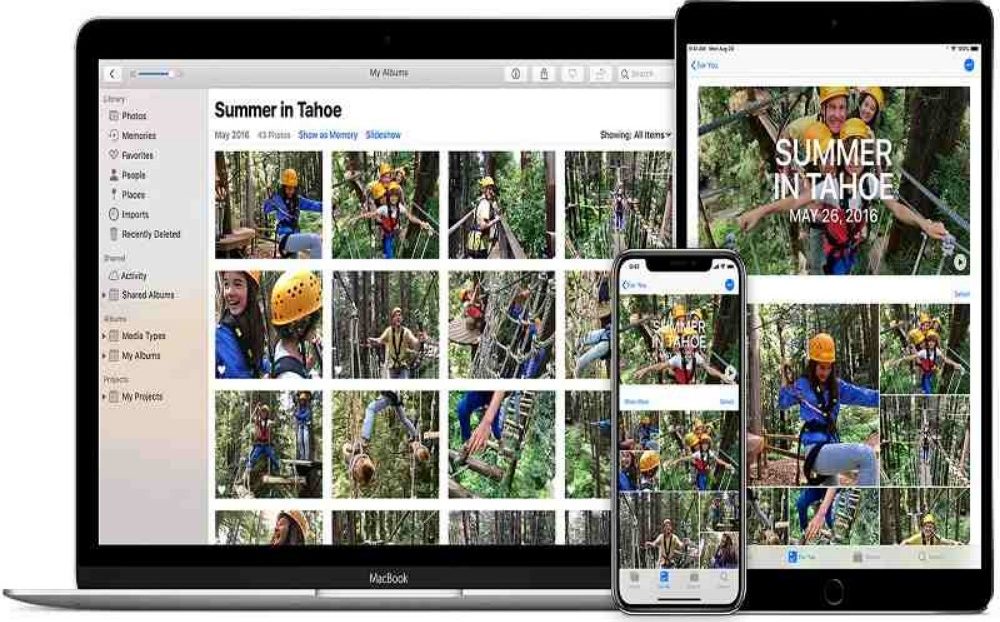 When you are unable to access your iCloud photos using the above methods or your device is not able to download any software, you can also check the photos in iCloud photos online. Any browser is compatible, and when using android, it might be a little confusing, but it is simple. Anytime you want to access iCloud photos online, follow these steps:
Step 1: Open any browser on your device and visit an iCloud website.
Step 2: Sign in using your Apple ID to access the account
Step 3: Then tap on the photo icon to launch a web-based application. This method applies to mac, iPhone or iPad devices.
Step 4: You can access your photos, videos, or any files stored. you can access any document in the iCloud photo library
---
How to View the Recently Deleted Photos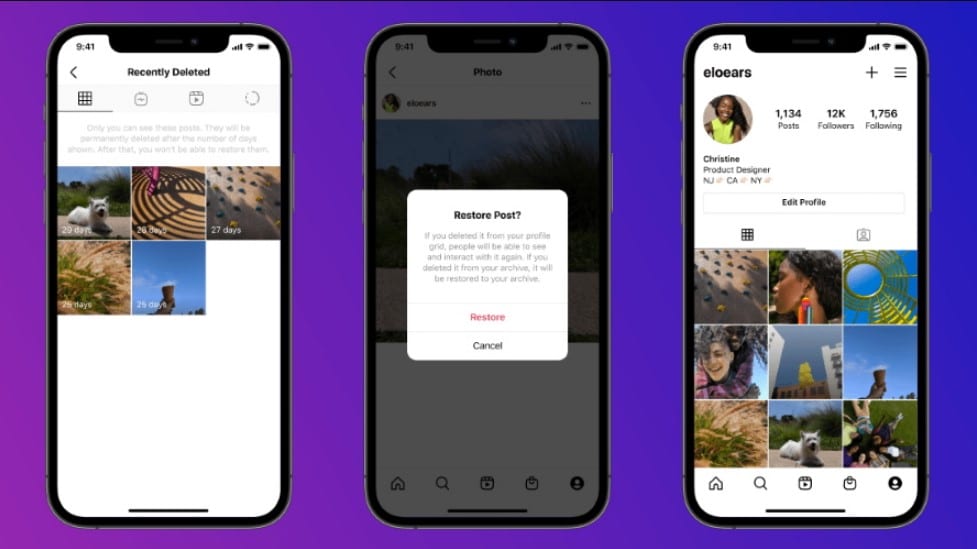 Sometimes, the recent photos on the iCloud photos album might fail to show up for various reasons. The likely cause is the outdated software which needs to be updated and solve sync problems. You might also have signed in to a different iCloud account.
So, it is good to verify that you are using the right account. But again, your iCloud might be out of storage which you need to free up some space. And above all, there is a possibility that you have deleted the recent photos. So, the question here is, how do you see the recently deleted photos? It is simple. you only need to recover the photos by following the below guideline:
Step 1: Regardless of the device, you are using, go to the iCloud website or iCloud account on iOS, iPod touch and sign in using your Apple ID. Launch the application and open the album.
Step 2: Scroll to the bottom of your photo library or album to find a recently deleted album. This folder contains everything deleted for the last 30 days.
Step 3: Then navigate through the deleted images to find the target photo you wish to save.
Step 4: When toy click on the photo you want to restore, click on recover. It will be redirected back to the main folder. Sometimes, the iCloud photos might look blurry due to iCloud storage optimization- a space-saving tool found on iPhones.
The whole iCloud photo library is huge for anyone to keep on the device. Due to this reason, an iPhone might download a low-resolution photo which makes it appear blurry. However, you can download a high-resolution image to your device when connected to the network. This means to access the full resolution; you need an internet connection.
To Make it easier, turn off storage optimization and always access the high-resolution versions of the images on iCloud. With the option to turn off iCloud optimization, you can still follow the same process of turning on iCloud. However, you need large photo storage to manage this process.
---
Conclusion
A great option for backing up your photos or videos library is through iCloud photos. iCloud account ensures that your devices access the recent photos on any synced devices. One of the best methods to keep your files, such as videos and photos, is online. So, regardless of your device, you can access the photos and view them. Still, it is easy to download photos from your iCloud account. Please read and understand well our guide.