Have you been tagged or tagged someone without their consent and don't know what to do to remove the tag? Please read our article to the end. We have heightened various methods of removing facebook tags. Guard your reputation at all costs.
Facebook is a prominent and famous social media platform where people interact and share ideas. The platform comes with many features. These include facebook tags and many other. Facebook tag is a  good feature that you can use to mention someone in your post, in a group, photo, and even on a page. This is a suitable method of passing information to a large group of people once rather than manually sharing it.
Some people tag their friends by mistake. But also, other posts seem to be abusive. Therefore, for this reason, you might wish to untag someone from your post, photo, or page in your Facebook account. When you no longer want to tag someone or untag someone, there are various guidelines you need to follow.
The step-by-step process is similar regardless of the device you are using. However, there are some minimal differences. Since we are here to serve you, we have done meticulous research to help you grasp the guidelines. These guidelines are easy to understand. Without wasting time, let us get started!
---
How to Untag Someone on Facebook
After posting and tagging someone on a Facebook post, you might realize it was a mistake. Therefore, people can easily untag someone or themselves even when they are not experts. Still, some people are not even aware of such a feature exists on Facebook.
You can be facing such a challenge that you can easily sort out. Therefore, here is how you can untag someone on both Facebook posts and photos. Let us start with the post.
1. Untag Someone on a Facebook Post
This procedure applies to any device ranging from desktop, android, and the rest. You can easily untag someone from a text post that a user who is your friend has written on Facebook. Here are the simple steps you need to follow:
Step 1: Go to your browser and visit the Facebook website, or if using a mobile application, launch the Facebook app and log in with your details: username and password.
Step 2: Then navigate through your posts where the person in question is tagged.
Step 3: Click on the option ' more' then select ' edit post' as the next option.
Step 4: Highlight and edit the username of the person in question to remove it.
There is also a situation where a user is tagged with the ' who are you with' feature. The process becomes somehow different. Fellow these steps to manage it successfully:-
Step 1: As usual, go to the Facebook website or application and enter your login details
Step 2: Navigate through to find the posting user is tagged in
Step 3: Tap on the 3 dots located at the far corner of the Facebook post
Step 4: Then select the 'edit post' choice and enter the person's name. It allows you to deselect the tagged person in question as you include more people on your tag list.
---
2. Untag Someone on a Facebook Photo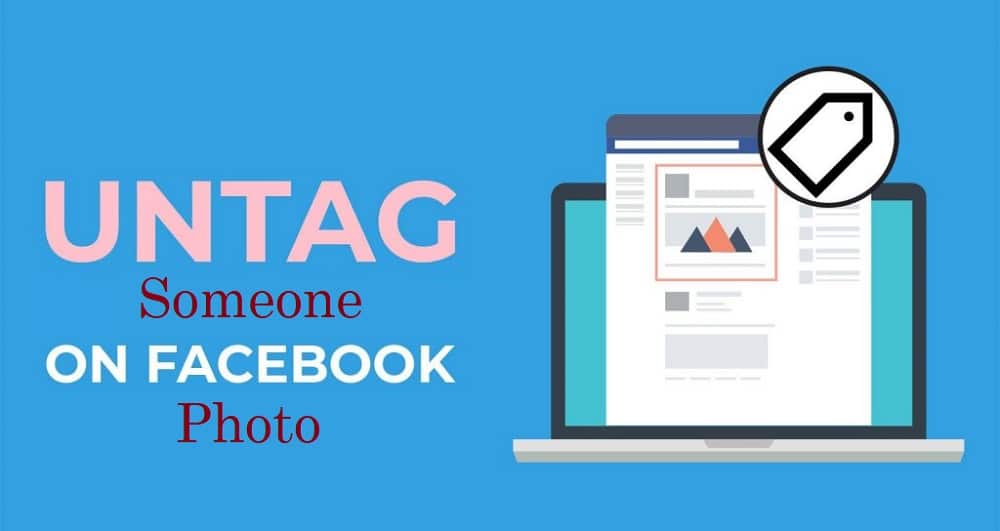 some photos bring in unpleasant memories to the human being. Thus, when a user posts a photo and mentions you or someone by mistake, there might be a need to remove that person from a photo tag.
The process is straightforward, as shown below:
Step 1: First, you must access your Facebook account. This can be on a desktop or when using a mobile phone. Login and proceed.
Step 2: Loo, at the top right corner of the photo, you will see the 3 dot sign. Click on it
Step 3: You will click on the option ' Remove tag,' which will automatically appear n the screen.
Step 4: Then confirm by clicking  'okay,' which confirms your changes, and you are done.
---
3. Untag Multiple Photos
There is also another situation, especially when you are not a frequent Facebook user. When you take long before logging into your Facebook account, you might notice that multiple people have tagged you on different posts.
Removing one tag ago using the above methods might be time-consuming. With that in mind, Facebook has done it again, and here is how you can remove multiple Facebook photo tags at ago.:-
Step 1: Login to your Facebook account on either device. while on the Facebook feeds,  go to the activity log option and tap on it
Step 2: Then proceed by clicking on photos where you will a link on the activity logo sidebar.
Step 3: Mark all the boxes with the newly appeared photos you wish to remove the tag.
Step 4: Then click on the report or remove the tag option. The finalize by confirming. After that, you would have gotten rid of the multiple photo tags on your Facebook feeds.
---
How to Untag Yourself on Facebook
Besides untagging someone on Facebook posts or photos, it is also essential to know how to untag yourself on Facebook. This step is important when your well-meaning friend tags you on an unsolicited photo or post on Facebook. Some posts are alarming due to personal reasons.
Thus there is a need to untag or remove them from your timeline. Here we have highlighted the step-by-step procedure for different situations.
1. Untag Yourself on a Facebook Post
This process and the one we have described above are similar. Thus, you can rely on the below guidelines to remove a Facebook tag yourself.
Step 1: Login to your Facebook account. It can be on a desktop, application, or otherwise, both apply.
Step 2: Navigate to the Facebook feeds or timeline to find the post with the unwanted attachment.
Step 3: On the Facebook post, you will find 3 dots, a menu located at the top right of the post you are tagged in and click on them
Step 4: Press the ' remove tag' button to remove yourself from that tag.
---
2. Untag Yourself on a Facebook Photo
Someone you even don't know might tag you on a Facebook photo unaware. This is annoying to a certain extent. There is always a solution to that. Here is our helpful guide to help you remove Facebook tags by yourself:-
Step 1: Launch and log in to your Facebook account with the relevant details.
Step 2: Then navigate to the profile.
Step 3: Go to photos and click on the photos under question.
Step 4: Tap on the ' option at the bottom of the photo after clicking on it.'
Step 5: After that, choose report or remove the tag.
Step 6: Finish untagging by confirming the changes when you click on the ' i want to remove the tag' option.
---
3. Untag a Page From a Branded Content Post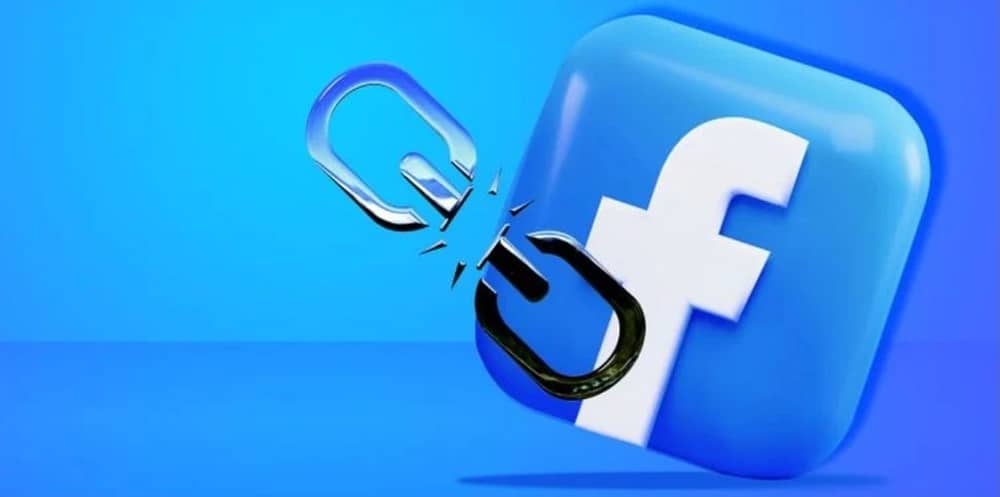 Sometimes, the author of branded content in a business might tag your Facebook page without prior consent. The following step by step guide is vital in untagging pages from branded content:-
Step 1: Log in to Facebook and go directly or switch your Facebook account to the page. when you are on the page, go to the ' business manager,' sometimes known as the ' page insight.'
Step 2: Click on the ' branded content' option. It will redirect you to the insight tab in brand collabs manager. You can also go over some of the notifications you got when mentioned.
Step 3: Select the unsolicited brand content
Step 4: Click on the pst to access the details.
Step 5: On the 3 dots within that target post, which has options
Step 6: Search for the option ' remove tag' and tap on it
Step 7: A check box will appear ' block (name of the page)  and prevent it from  tagging my page in any more branded content posts.'
Step 8: Tap confirm
From there, you will be able to access all the pages you previously blocked from the same action. Facebook only allows you to block up to a maximum of 10 pages.
---
How to Prevent Getting Tagged By Others
Facebook is a social media platform that gradually grows and adds new features now and then. To this far, you are now acquainted with the untagging procedure. You can instead prevent getting tagged rather than acquainting yourself with untagging process.
Follow these steps and adjust some particular settings to your Facebook and prevent other people from tagging you.
Step 1: Go to the mobile application, log in, and click on the 3 dots menu found at the top right corner of your mobile screen. But when you are using a website or desktop, click on the arrow button.
Step 2: Scroll down until you find the settings icon
Step 3: Open 'settings' and tap on the 'account settings.'
Step 4: Select 'Timeline and tagging ' options
Step 5: Then proceed to select ' review posts friends tag you in,' which is in the menu.
Step 6: Then finish by toggling to switch on ' timeline reviews found to the right. This option lets you review a post you are tagged in before posting on the timeline.
When you are tagged in unnecessary  Facebook posts or photos, removing tags becomes vital for personal reasons. When you tag or someone tags you without a person, this Facebook feature helps you do away with the tag on your timeline.
Unsolicited branded content on the timeline of a Facebook makes a business look lousy when it is against the company's value. Portray business sin the best possible means, and that is why knowing how to remove Facebook tag is essential. Follow the above steps to stay safe and maintain your Facebook reputation by managing your timeline.