How many times have you had an unsuccessful transfer of photos from an Android to an iPhone? This article guides on how to do just that successfully! Find out ahead.
You're probably already aware that there's no easy way to transfer your photos and videos from Android to iPhone. If you want to move your data, you'll need to go back to the basics and use third-party apps or cloud storage services. Unfortunately, you can't do this using any third-party application. Others are meant to phish your data.
But don't worry; it's not as hard as it seems. We've created a step-by-step guide so you can move all of your precious photos and other data from Android to iPhone in no time at all!
---
Transfer Photos from Android to iPhone Via Bluetooth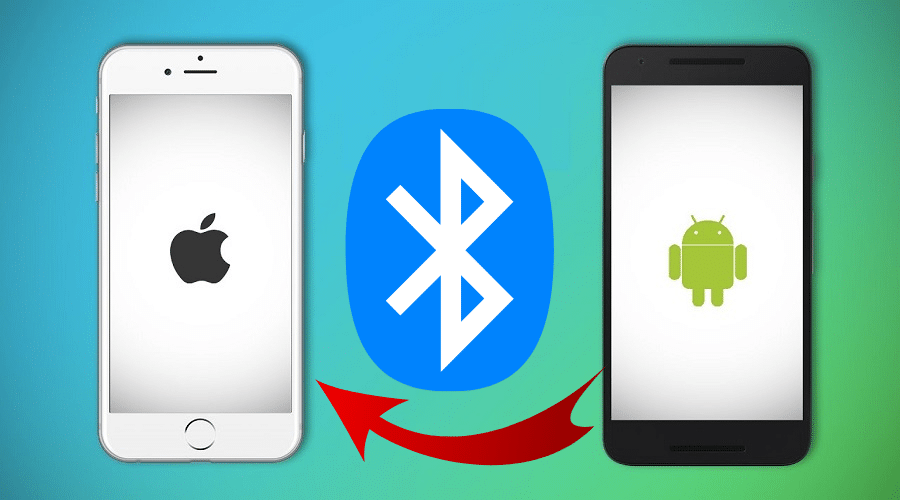 The fact that Bluetooth is an embedded feature in both iPhone and Android makes it part of the best option for the transfer between the devices. However, larger files and pictures might take some time to complete, but it's better than no means.
Here is how to do your transfers
Step 1: Enable Bluetooth on your Android and iPhone devices.
Step 2: Go to the [Gallery] app on Android, select the photos you want to transfer, and click on the [Share] button
Step 3: Scroll on the pop-up menu of your Android device for [Bluetooth]
Step 4: Tap [Search] on your iPhone, find, and connect with your Android phone.
Step 5: Once redirected into the Bluetooth app on your Android device. Scroll through the list of available devices, and tap on your iPhone's name. On your iPhone, a file transfer window will appear, from which you can track the progress of your transfers.
---
Using iTunes to Transfer Pictures from Android to iPhone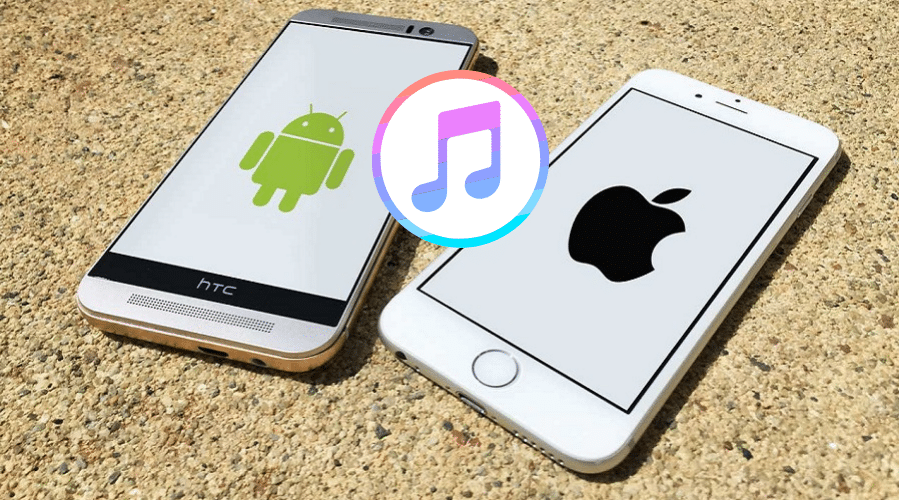 One of the most popular ways to transfer pictures from Android to iPhone is to use iTunes. However, many people find that this process can be a bit complicated. On the contrary, it is an easy and effective way of transferring photos between these devices.
Here's how to go about it.
Step 1: To begin, open your Android phone and link it to your computer using a USB cable. Then, open the drive of your Android device. Through the many folders on your device, search for a folder named DCIM.
Step 2: Copy the pictures on your Android phone by going into the folder of DCIM and then press Ctrl+A or Ctrl+C to select all images or just those you want to copy. After that, press Ctrl+V to paste them into a new folder on your computer. Once all are pasted successfully you can disconnect the phone.
Step 3: Open your iTunes on the pc and then click [File] > [Add Folder to Library]. Select the folder you put your photos in, and click the [Choose Folder button].
Step 4: Now, connect your iPhone with your computer via USB cable and then select the iPhone icon on the iTunes window.
Step 5: Click the Photos tab under the Settings section on the left side of the iTunes window, choose [Sync Photos from], then select [Choose folder option] at last in your iPhone. That will be it. You can check your iPhone's albums for the photos you just transferred
---
Use Google Photos to Transfer Photos from Android to iPhone
If you're one of those who have made the switch from Android to iPhone or are thinking about it, you'd need to transfer your photos. So here's how you can use Google Photos to transfer photos from Android to iPhone.
Step 1: First, download Google Photos from the App Store to your Android if you don't have it.
Step 2: Open it up and sign in with your Google Account.
Step 3: Make sure Backup & sync is turned on in the app's settings. This will upload all of your photos to your Google drive — you'll be able to see them at photos.google.com once they finish uploading.
Step 4: On the new iPhone, download Google Photos from the App Store and sign in with your Google Account. Now all of your photos will automatically start downloading onto your new device.
This method only works if you have enough space in your Google account to store all of your photos. You can check this by going to Drive on the web and clicking on Manage Storage in the bottom left-hand corner (it should say "Google Photos used 0 bytes of 15 GB"). It also might take a while if you have thousands of pictures.
However, when setting a backup on your Android device, you should choose a High-quality setting. This will help compress the pictures making space for unlimited photos.
---
Use Send Anywhere to Transfer Photos from Android to iPhone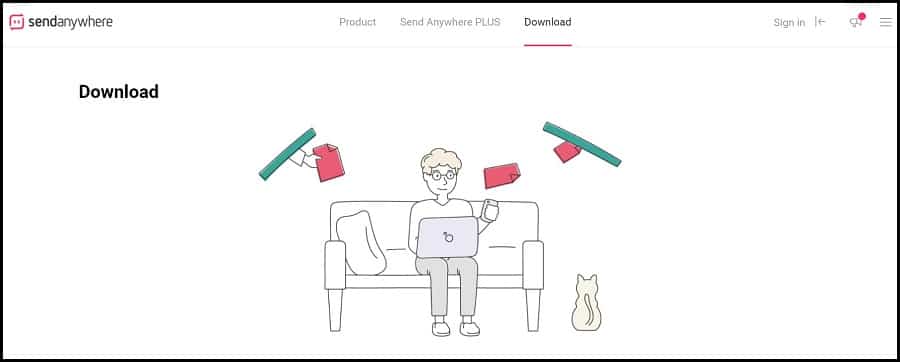 Send Anywhere is a free, unlimited file transfer service that allows you to send photos and videos of any file type from Android to iPhone. It's quite simple to use and works on almost every platform – iOS, Android, Windows, Mac, Chrome, and even your web browser.
Here's how you can use Send Anywhere:
Step 1: On your Android device, open the Google Play Store and search for "Send Anywhere." Tap on the app to install it.
Step 2: After you've installed the app, launch it and click the [Send] button at the bottom of the screen. Depending on your device, you might see either a Send button or a plus (+) button.
Step 3: Next, select the photos you want to send and tap on [Done] in the upper right corner of your screen. If you have multiple folders with photos stored in them, you can tap on [All Folders] at the top of your screen to view all of them in one place.
Step 4: Click on [Send]. The app will ask whether you want to send the data as a link or as a file. Sending it as a link is only best if the devices are not close or the wireless transfer has compatibility issues.
Step 5: Select [Receive]on your iPhone. Depending on what method you selected in step 4 while sending, your android device may prompt with a six-digit code to use. You can scan the QR code as well.
---
Use Photo Transfer App to Transfer Photos from Android to iPhone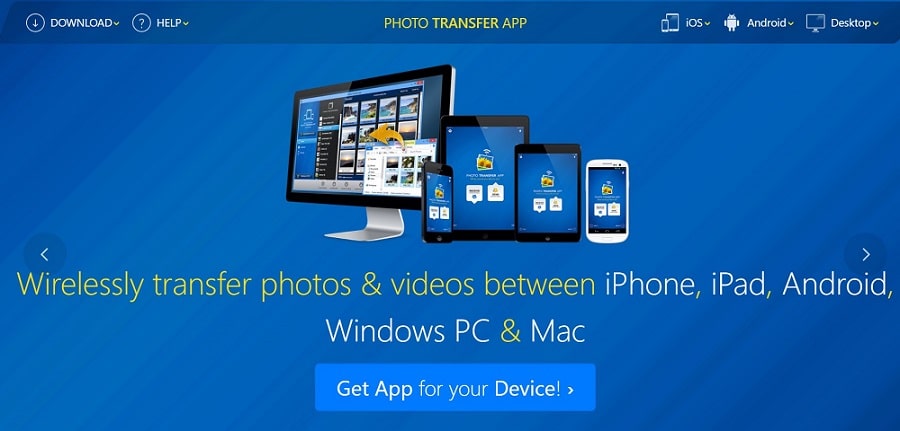 Our lives are filled with precious memories, which we like to capture and preserve. In the past, images were printed and saved in photo albums. Today, with the advent of smartphones and tablets, we can take countless photos with just a few taps on our devices' screens.
Whether you're switching to an iPhone from Android or just want to grab photos from a friend's phone, it's easy to transfer pictures from an Android device to an iPhone.
Photo Transfer App allows you to quickly copy photos and videos between your Android device and your computer and other devices, including iPad, iPhone, or iPod touch, using your Wi-Fi network.
Step 1: Install Photo Transfer App on your iPhone and Android devices.
Step 2: Launch the Photo Transfer App and tap [SEND] on your android device. You will see a popup asking for permission to access your Photos. Tap [OK] to proceed. Your photos will load in just a few seconds!
Step 3: Launch the app on your iPhone as well and tap [Receive]
Step 4: Select [Refresh Devices] to help find your Android, which is the sending device.
Step 5: Tap on the Android device and click [Get Photos] to allow the photos to transfer to your iPhone.
That's it! You already have the photos on your iPhone.
---
How to Transfer Photos from iPhone to Android
If you're switching from an iPhone to an Android phone, you'll need to move your photos from one device to the other. While there are several ways to do this, each is either time-consuming or requires a third-party app. It will take some effort on your part, but you can move all of your photos without any extra costs.
The good thing is all of the methods listed above are also effective for transferring photos from iPhone to Android. So you have nothing to worry about this.
---
Conclusion
As you can see, although it might be a bit tricky for first-time users, there are many ways to transfer photos from your Android phone to your iPhone and vice versa. To make sure everything goes as smoothly as possible, take note of the apps and services that best fit your preferences and needs. Then, enjoy the photos on your iPhone!