Trying to recover some accidentally deleted Instagram messages? This article brings you a step-by-step guide on restoring deleted Instagram messages. Read ahead for more.
Instagram is a great way to share your adventures and photos with friends, family, and strangers. It's also a great way to message people because it is easy to send direct messages.
But what happens when you delete those messages? Whether accidentally or because you happened to be caught in some fuss that got you angered. If you're wondering how to recover deleted Instagram messages, we'll show you how in this guide.
---
Request Your Instagram Data
If you think that all the important messages you've shared on Instagram are gone forever once deleted, you're wrong. You can always recover deleted Instagram messages in a matter of minutes.
So, if you are still wondering how this is possible, this is how it happens. Instagram saves everything on their servers, so even when you delete them on your side, they can always be retrieved from Instagram's servers' end.
You, however, have to use the social media webpage since this procedure is not possible through the app.
Here's how to go about it.
Step 1: Navigate to your browser and open Instagram's website.
Step 2: Sign in to the webpage to access your account. If you happen to have forgotten your password, you can click on the forgot password tab and follow the instructions sent to your mail.
Step 3: Once in your account, tap on your profile icon (it is on the top right corner of the page).
Step 4: Click [Profile] from the dropdown list.
Step 5: Click on the [Edit Profile] tab on the newly directed page
Step 6: Select [Privacy and Security] in the new menu on the far left side of the page.
Step 7: Scroll downwards in the new menu to [Data Download]. Select the [Request Download] link in blue below the earlier tab.
Step 8: Feed in your email address in the provided text box and choose what download format fits you best. You can select either [HTML OR JSON] and then tap on next.
Step 9: Confirm your identity by keying in your password and tapping on [Request download]
Step 10: You will get a notification prompt from Instagram about creating a file for your data. When the file is ready, Instagram will send a link that will redirect you to the data you requested for. You, however, must know that, as stated in the notification prompt on your screen, Instagram may take up to 48hours to send you the file, so you should have no cause for alarm if it doesn't pop up immediately in your mail.
Step 11: You should receive an email notification from Instagram stating [ Your Instagram Notification]. Once you tap on the download button, the link takes you to an Instagram page where you can download the data. Remember that if you fail to open the link within four days, it will expire, and you will have to start the process afresh to get another mail sent to you.
Step 12: Feed in your Login information and tap the [login] button.
Step 13: The file will come zipped depending on the download format you chose earlier. Extract the zipped folder.
Step 14: If you selected the HTML option earlier, navigate to [Messages > Inbox > your name's folder]. Follow this with a click on [Messages Html file]
Step 15: If you chose the JSON option, right-click the file and open the [Messages.json] using a text editor.
---
Use Instagram Message Recovery App
Despite Instagram being part of the most used social media sites, for a while, it wasn't easy to recover your messages after deleting them. But with the use of different third-party applications, you should have your messages restored within a few minutes.
These applications will scan for all the existing and previously existing data on your phone and display them in a categorized manner so that you can easily preview them and recover the ones you need.
These recovery apps include: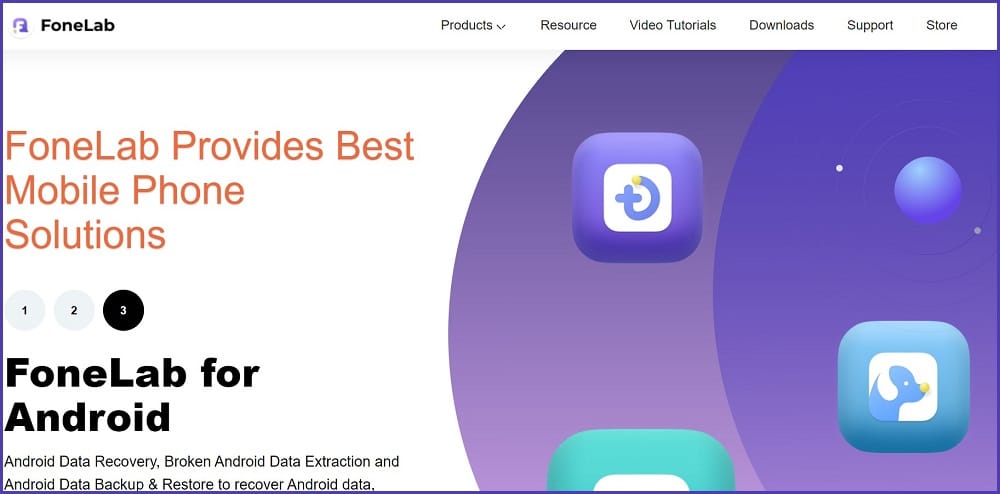 FoneLab is a great recovery software for iPhone and Android to recover deleted Instagram messages. It allows you to restore your deleted data, including messages, contacts, photos, call history, and even some WhatsApp data.
Here's how to use it for recovering the Instagram messages on your android device:
Step 1: Download and install the FoneLab application to your computer.
Step 2: Set up your Android phone for connection to the computer to recover the data. To set up the android device, you will have to enable USB debugging on the phone by:
Navigate to settings and open the settings app.
Scroll to [About Phone] and look for [Build Number] on the lists on your screen.
Tap on [Build Number] 7 times to enable developer options.
Navigate back to settings and tap on [Developer Options]
Locate [USB Debuggig] and switch it on.
Step 3: After USB debugging is enabled, connect your phone to the computer using a USB cable and sync with Fonelab.
Step 4: Select the type of data you want to recover and click [Next] to scan.
Step 5: When scanning is complete, select the [Messages] category of data under the Contacts and Messages section when scanning is complete. Select specific items you need in it. Click [Recover] to restore selected items.
How to recover for iPhone:
Step 1: Choose Recovery Mode
Download and install FoneLab for iOS on your computer first. After that, run it. You can see three recovery modes from the interface of the program. Click on [Recover from iOS Device]. Then connect your iPhone to your computer via USB cable.
Step 2: Scan Your iPhone for Deleted Messages
This program will detect your iPhone automatically after connection. When it is done, choose [Messages] in the list of data types on the left side of the screen so that it can start scanning your device. Once complete, navigate through the results and checklist those you want to recover.
---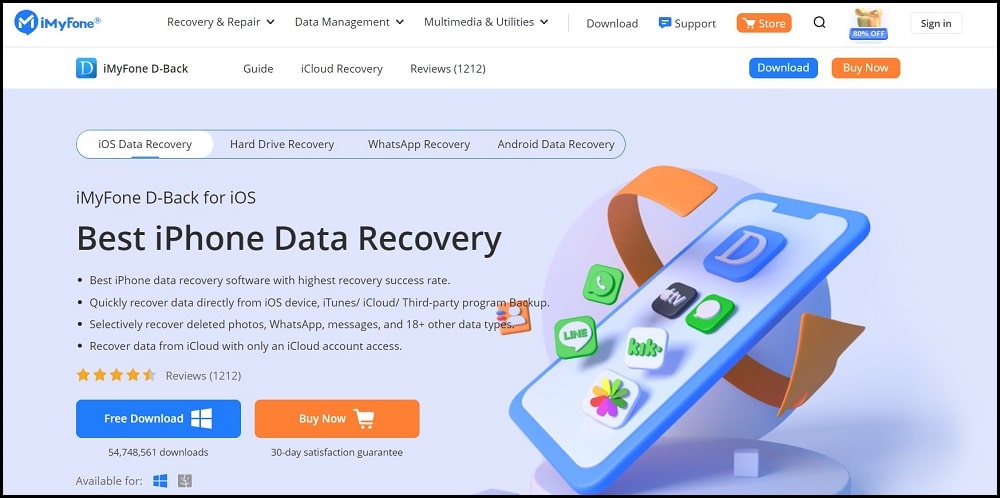 For: iPhone
There are plenty of useful iOS data recovery tools on the market which can help you recover deleted data in different ways. Among them, iMyFone D-Back is a wonderful choice to recover Instagram deleted messages. This software has powerful functions and an easy-to-use interface. You can use it to recover lost data from your iPhone/iPad/iPod touch in 3 different ways — directly from your device, iTunes, or iCloud backup files.
iMyFone D-Back also comes with a preview feature that enables you to preview the data before you decide to recover it. This can be very useful because it lets you ensure that the lost data has been found before you actually get it back.
---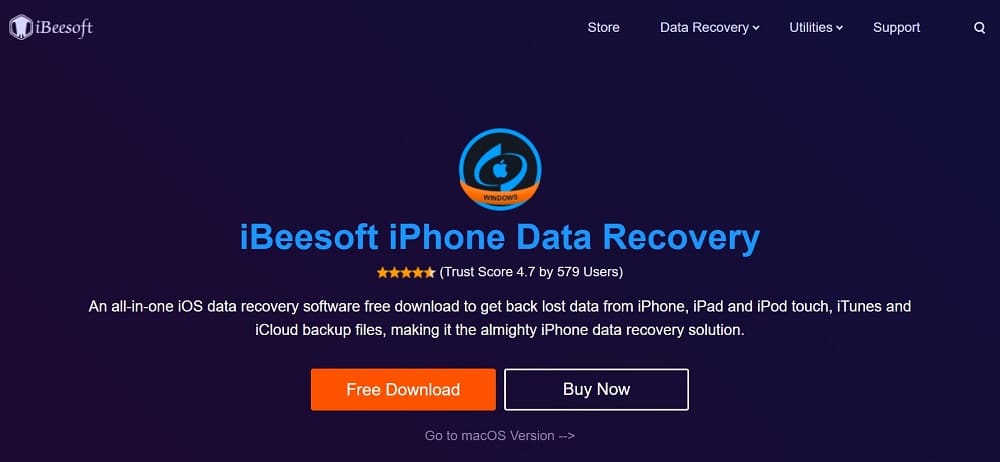 For: iOS
iBeesoft offers a professional Instagram message recovery tool to help you retrieve deleted Instagram messages. The software is a leading data recovery tool that can recover almost all types of lost data from the computer's internal hard drive, external hard drive, USB flash drives, memory card, or digital camera.
Step 1: Download iBeesoft Data Recovery from the official website and install it on your computer or laptop.
Step 2: Launch iBeesoft Data Recovery and choose [Recover From iOS Device] mode. Then connect your iPhone/iPad to the computer with a USB cable
Step 3: After that, click [Start Scan] on the right side of the software interface
Step 4: Select Messages in the file category column on the left side of the software interface
Step 5: When iBeesoft Data Recovery finishes scanning your iPhone/iPad, you can check all sent and received messages on Instagram, including photos, videos, audio, and texts
Step 6: Select all messages you want to recover on Instagram and click the [Recover] button to save them on your computer
---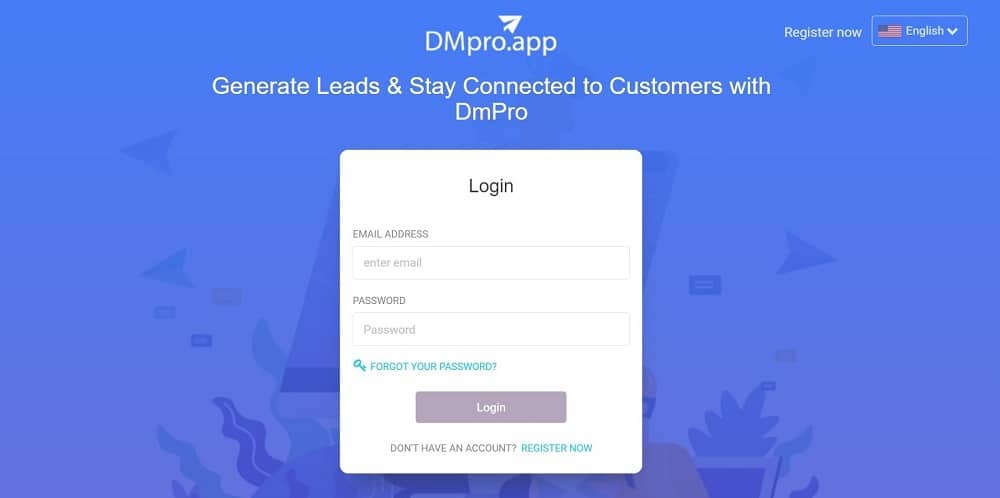 For: PC
Whatever the reason you might need to recover Instagram messages, you can use a free software called "DMPro" to recover Instagram messages on your PC. The only thing that you need is a browser that has access to the internet.
Step 1: The first thing that you will do is open up your internet browser and go to DMPro. That's the home page of the website. Once you have found it, click on the [Recover Deleted Instagram messages] link that is located near the top of the page.
Step 2: Now all you have to do is enter in your username and password and then hit ok. That's all there is to it!
Step 3: The next step is for your email address to be entered so that DMPro can send an email to you with instructions on how to retrieve your messages.
Step 4: Once this is done, it will send an email with instructions on how to retrieve your messages from Instagram. Once you follow these instructions, then all of your messages will be recovered!
---
Can I Use Facebook to Recover Deleted Instagram Messages
No, you can't use Facebook for this task anymore. Previously, you could recover your Instagram messages by logging into your Facebook account. The platform was linked to Facebook, and it allowed you to access all of your messages from Facebook.
But this is no longer the case. Facebook has recently made updates to its platform and no longer allows you to view your deleted Instagram messages on Facebook.
This doesn't mean that it's impossible to recover deleted Instagram messages, but it does mean that you can't use Facebook to help you with the process.
---
Conclusion
Losing your messages on Instagram is not really pleasant. There are so many memories attached to those chats, and you wouldn't want them to go away. Well, losing your messages on Instagram is not the end of the road as you can now recover your messages with various methods as shown above.
You should, however, be watchful of apps not shared here that may promise to recover your messages only to end up fetching your private info.