Do you want to create photo collages on your iPhone? Read on for a step by step insight on how to go about the same.
The iPhone is one of the most important and useful devices to come along in recent years. As a result, millions of people all over the world use it every day. One of the useful features of the iPhone is its ability to connect to different devices and have outstanding photo elements.
If you're looking to jazz up your iPhone photos, creating a collage is an easy way to turn a group of images into a single, eye-catching piece of artwork. A photo collage can hold pictures of special moments together, serve as a reminder of your favorite people or things, or simply give you the opportunity to experiment with some new design elements.
Here's how to make your own photo collage on iPhone, with tips for choosing which app to use and how to get started.
---
Does iPhone Have a Built-in Collage Maker?
No, the iPhone doesn't come with a collage maker, but you can use one of the many third-party apps to create collages for free.
Luckily, there are plenty of options out there that will allow you to make beautiful collages without having to rely on your iPhone's limited photo editing capabilities. While they may not be built into the operating system of Apple devices, these third-party apps are just as good and offer the same functionality as any other collage-making software you could use on a computer or tablet.
---
How to Make a Photo Collage on iPhone with Apps?
If you've ever tried to make a photo collage using Photoshop or some other complicated program, you know just how frustrating it can be. You have to upload all of your images, lay them out just so, and then fiddle with the opacity settings.
At some point in this process, you usually realize that your computer is not really doing what you want it to do—and that's when things start to get really stressful. But if you're an iPhone user, you're in luck: there are plenty of apps available that can help you create a photo collage in just a few minutes.
We've put together a list of some of the best apps that make creating photo collages on iPhone easy and fun!
---
Use PicCollage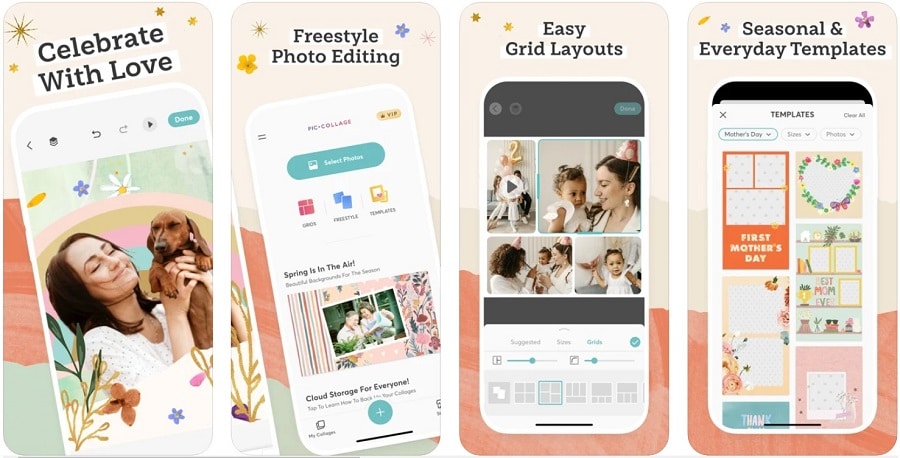 PicCollage is a powerful photo collage maker app that offers tons of templates, backgrounds, and stickers that you can use to create a photo collage in minutes. You can easily share your creations through Instagram, Facebook, Twitter, or email. Millions of people use it to connect with their friends and family around the world!
If you want an easy way to make great-looking photo collages, then this is the app for you. Here's how it works:
Step 1: Download PicCollage from the App Store, open it up, and select [Grid].
Step 2: Select the layout you'd like to use for your collage.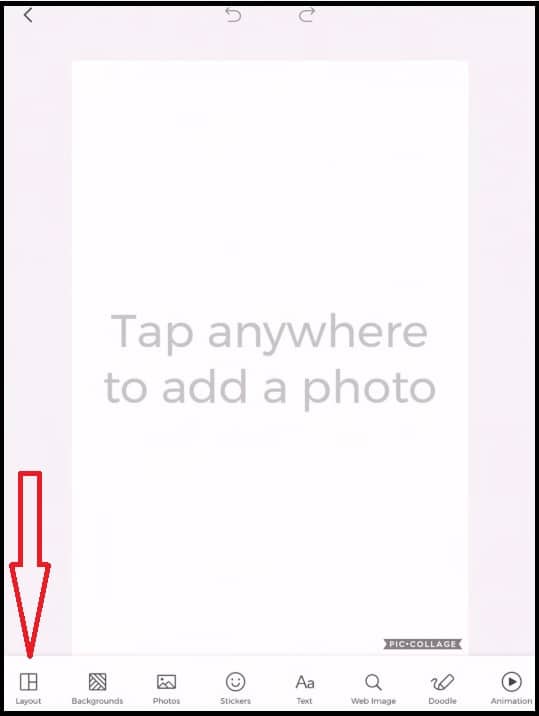 Step 3: Add pictures from your Camera Roll or take new photos using PicCollage's built-in camera feature. You can also add stickers, text, or borders by tapping on the [+] button in the top right corner of each photo square. If you don't like what you've done so far, just tap on the [X] in the upper left corner to delete it and start again!
Step 4: To adjust a picture in your grid, tap it and then drag it to the new spot.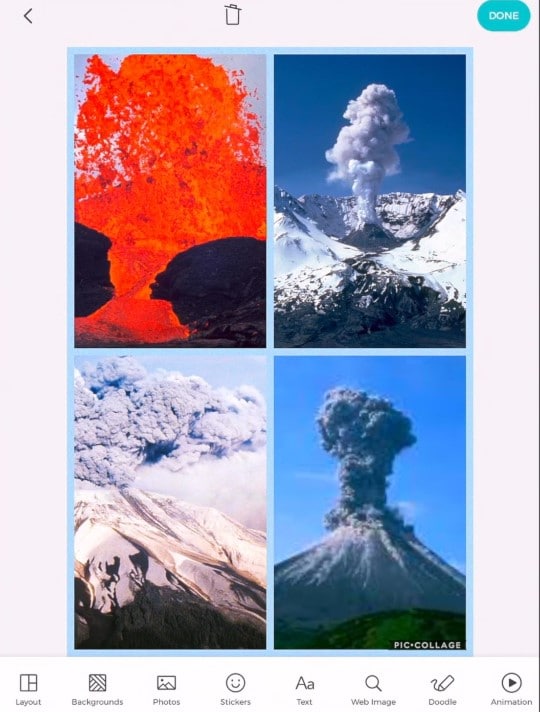 Step 5: Change the color of your border or add a design to it by tapping Background.
Step 6: Once you're happy with your collage, tap on the Done button. You can also use the [Share] button in the top right corner to save it to your Camera Roll and share it with friends via Facebook or Twitter.
---
Use Instagram's Layout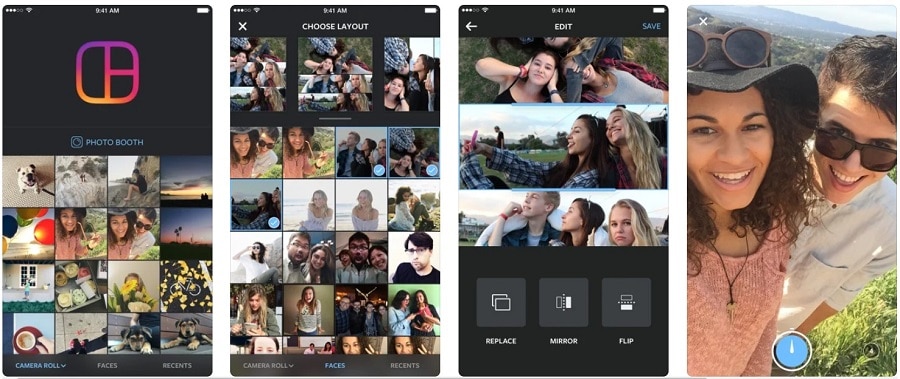 Instagram's unveiled Layout app allows users to create collages with multi-photo layouts in a range of templates. This app will transform your iPhone into a portable art studio, and it is so easy to use that anyone can make something beautiful. Once you're done making your collage, the app will allow you to share it on Instagram or other social networks or save it to your device.
Step 1: Download Instagram Layout
Step 2: Open the app and select which photos you want to include in the collage. Your library's photos will appear on the home screen, and you can sort them by touching [Faces] or [Recents] at the bottom side of the page.
Step 3: Scroll through the different grid options and settle on the one that pleases you the most. If you may need to zoom in on either of the pictures you can do it by pinching on the screen with any two fingers.
Step 4: You can also make other changes to the photos, such as rotating them and adding effects and borders.
Step 5: Select [Save] after you've completed your edits. In case you may need to share your work, you can do so through the share buttons from the bottom of the screen.
---
Use Google Photos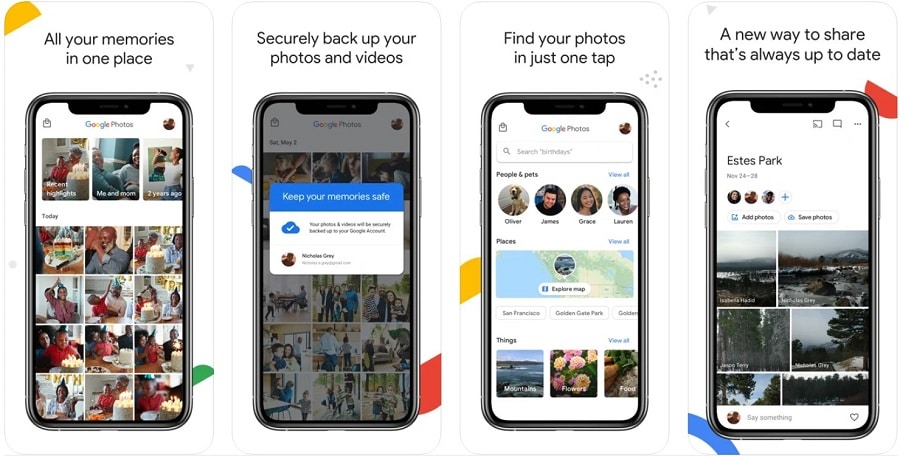 Google Photos is a free photo organizer and editor with a lot of useful features like automatic photo editing, which makes it easy to create unique images with just a few taps of your finger. The app gives you a few options for making it easier to find the photos you want to use in your collage. You can choose from Recent, By date, or In albums.
You also have the option to choose varieties of collage layouts from Classic, Crop, and Frame. And, You can also add text to your collage if you want.
Step 1: Open the Google Photos app from your iPhone home screen.
Step 2: Tap on the Photo Collage icon at the bottom of your screen.
Step 3: Select photos from your library or take new photos using your iPhone camera as per your requirement and size them according to the frame size given below each photo. You can also move and rotate the photo within its frame before saving it as a collage.
Step 4: Google will automatically create a collage with a white border. However, you can't make any edits to the layout after the collage's creation.
Step 5: Tap on [Save] once you are satisfied with your creations.
---
Use Canva

With Canva app, you can take your design anywhere. You can access all of your designs on your iPhone so you always have them to hand when you need them.
Canva also lets you add text and graphics to your photos. It's available for iPhones, and it's completely free to use. If you want to make a photo collage of your vacation photos but don't know how this tutorial will show you how to use Canva to make a photo collage on iPhone that looks great.
Step 1: Download the Canva app from the App Store for iOS devices.
Step 2: Tap and navigate through [Create a new design] in the top right corner of the screen and select [Photo Collage].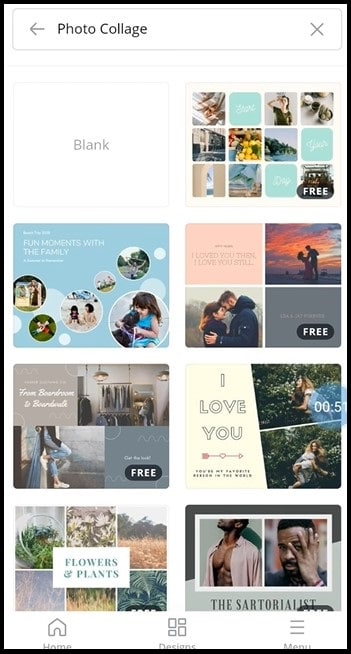 Step 3: Scroll through and settle on any design that's pleasant to you.
Step 4: Once sure of the collage you want, you can make the color, font, and text changes to them. You also have the liberty to make any edits on any other features you may want to design.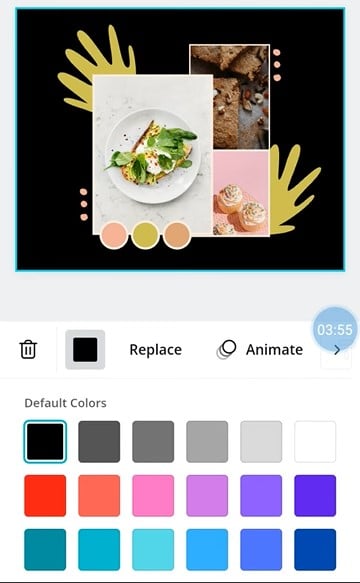 Step 5: Click on the [Done] button once you can admire everything you've done.
Step 6: On the top right side of the screen is the upward-pointing button that lets you share your creation to any social media account or save it right to your camera album.
---
Use Adobe Spark

Adobe Spark is a small but powerful application for creating photo collages. It has a lot of features that can help you make your photo collage just the way you want it. The app makes it easy to combine your photos, add text, and make adjustments that will enhance the overall look of your photo collage. In just a few steps you can create a customized collage that will show off your favorite photos.
Step 1: Download the app from the App Store and sign in using your Adobe ID (or create one if you don't already have one).
Step 2: Select [Photo Collage] as your template type when you open the app to start creating your photo collage. Adobe Spark Post allows you to customize an existing template or start from scratch using a blank canvas.
Step 3: Scroll through the different lists of templates and include or remove any texts that you may need on them. The good thing is if you are unsure about the look with or without any text edits, you can always decide to handle the text dit feature as the very last option before saving your creation.
Step 4: So after choosing the template of your choice, tap on the [Replace] button to be a replacement for your stock photos.
Step 5: You can also click on the design element and make changes or delete anything that does not meet your expectations.
Step 6: Once satisfied, tap on the [Done] button to save your edits.
---
Tips for Making a Photo Collage on iPhone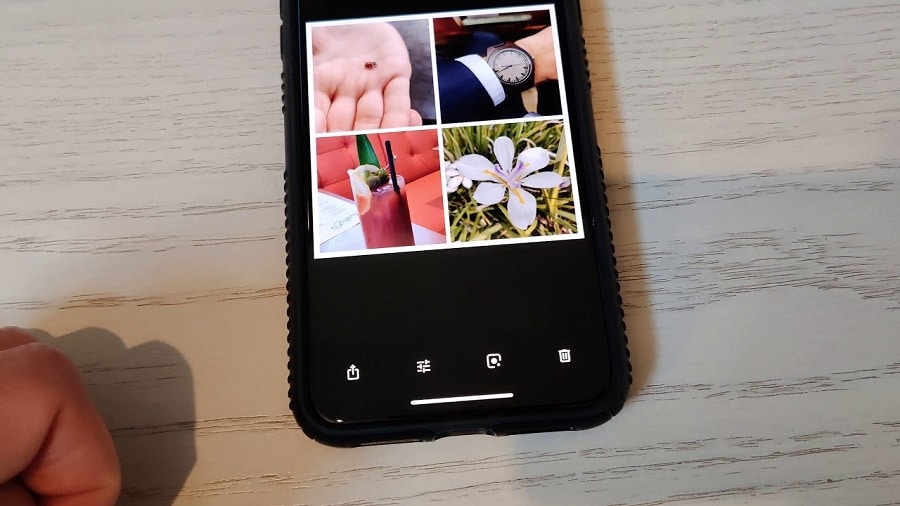 Photo collages are a great way to share many photos at once. You might have ended up with a few dozen photos from your last holiday, or maybe want to make some group photos with old friends. Whatever your needs, there are plenty of apps available to help you make your photo collage on iPhone. Here are a few tips and tricks to keep in mind as you put together the perfect photo collage.
By choosing a theme, you can very easily choose a layout and a color scheme that suits your mood or the aesthetic you're going for. If your photos are all nature shots, try a theme that has greenery all around. Or if your photos are a little brighter, go for a colorful background to make them pop even more!
You might be able to choose from different sizes for each picture in order to better fit them into your chosen layout. Some apps allow you to move and resize each picture individually so that they work well together in an aesthetically pleasing way. They might also suggest different sizes for different pictures based on their landscape or portrait orientation so that everything looks good next to each other.
These are the most important thing to pay attention to when making a photo collage on iPhone. You don't want people to just see the same photo over and over again. A good photo collage will have at least 3-4 different photos together. That is what makes it look like one picture.
One of the best ways to make it look like different pictures are by putting a frame around your pictures. It's not just for looks, but it also creates a better illusion and keeps people from seeing the same thing over and over again.
---
Conclusion
There are lots of photo collage apps available for your iPhone, each with its own unique set of features, capacities, and tweaks. The downside is that you have to sort through all of them to find the few that work for your needs. We've done the work for you and found the best options for creating photo collages on your iPhone in a way that's fun, fast, and intuitive. So grab your phone, open up one of these apps and start making memories today!