Do you want to go live on Instagram, or do you want to create a live room but don't know where to start from? We have got you covered.
Instagram is advancing day in and out. Every year it introduces new features to compete on the market. The live stream came in to revamp the marketing strategy. This is because the audience would rather watch a live stream than read a blog post.
Therefore, mving engagement.any influencers and marketers are opting for Livestream. You can add an audience or invite friends to join you when you start a live stream. This is the best way to speak to your audience while impro
Therefore live streaming on Instagram is fun, and your followers can see activities in real-time. It's simple, and you can do it too today. Access the Instagram story function feature on your phone and follow the below steps.
---
How to Go Live on Instagram on iPhone or Android
As stated, going live on Instagram is fun and is an excellent way to interact with your followers. Follow the below simple procedure to live stream using your Android or iPhone.
Step 1: Open Instagram application
Step 2: On the top of the Instagram home page, click on the camera icon to the stories. It's found above your Instagram profile photo.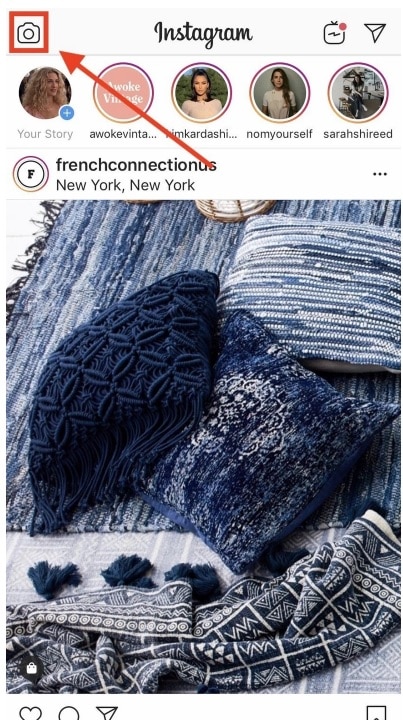 Step 3: Toggle through the Instagram stories options bottom and select live.
Step 4: Tap the go-live button to go live on Instagram. It will send a notification to some of your followers to let them know that you are live streaming.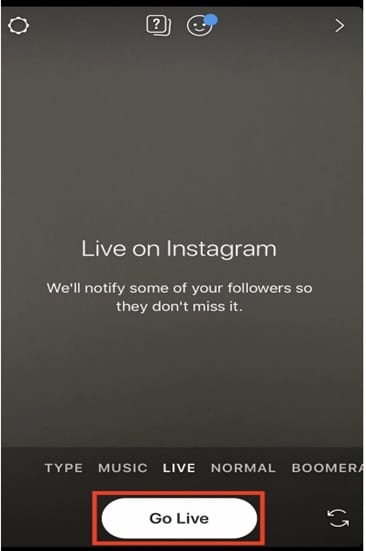 Step 5: When the followers join and start watching, you will see the usernames at the bottom of your scream
Step 6: You can end the live streaming on Instagram with only a single click on the tap end found at the top right corner.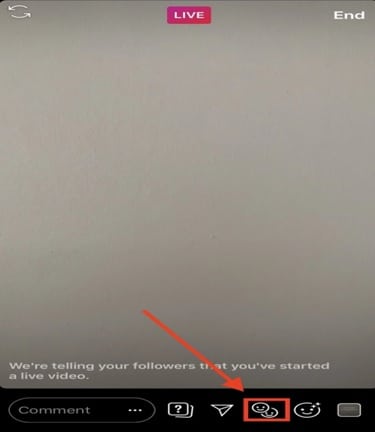 Note that when you end the broadcast, Instagram will show you the number of viewers, and you can share the video to your audience that missed you streaming. They can view your story within 24 hours before it disappears.
---
How to Go Live on Instagram on PC
Instagram does not have desktop software to go live. They only have a website-based platform when you can go live on your desktop. However, it comes with limited features since it only allows you to watch the broadcast but not go live. This also applies to a macOS or laptop. Therefore, if you need to go live on your desktop, use either below.
Third-party Apps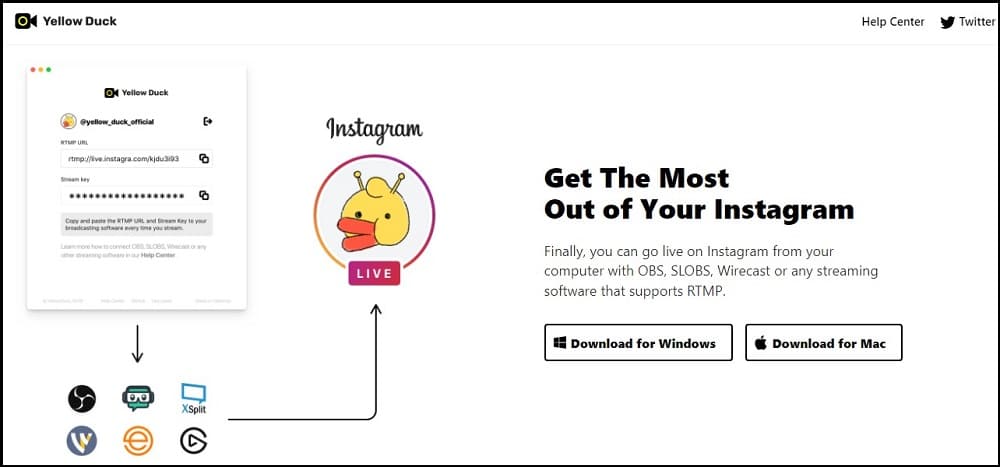 Because Instagram does not support live streaming outside mobile applications, you can use third-party software as your first option to go live on the desktop. There are many third-party applications, Such as Yellow Duck and Loola TV. In this guide, we will be sharing steps to follow while using the Loola TV application as follows: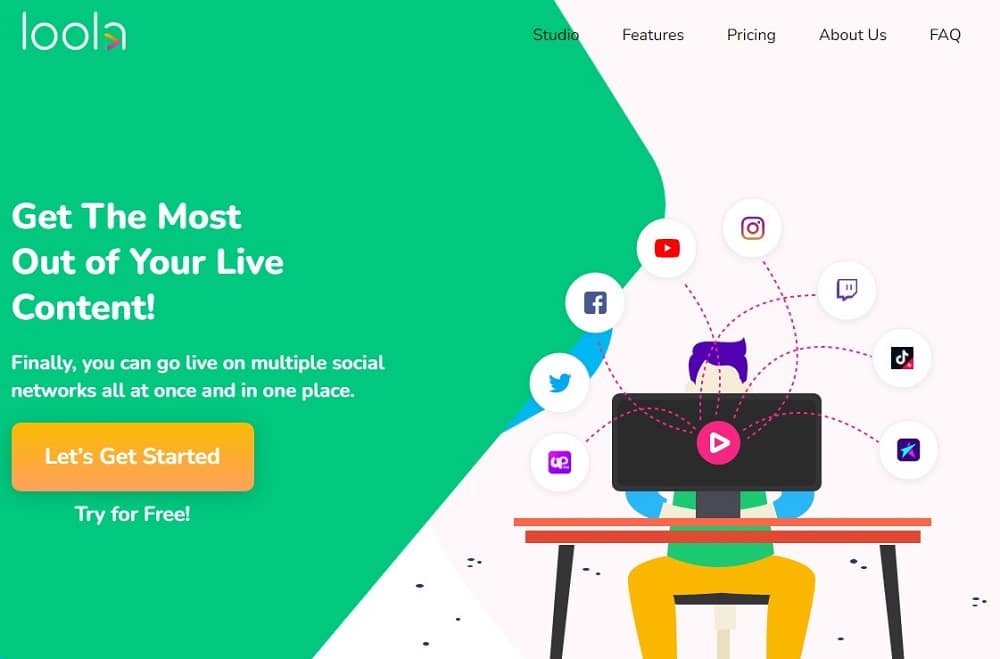 Step 1: Navigate to the Loola TV website and sign in using your personal Google account. Give it access to the youtube account for you to proceed with the next step. Otherwise, it won't let you access anything beyond.
Step 2: Configure your Instagram account, and this applies to all social media platforms by clicking on the gear icon found on the upper right hand of the dashboard. You can connect up to 6 different platforms, but we are focusing only on  Instagram for your case. if you get an error message while connecting, keep trying once again
Step 3: Click studio and go back to the main interface to connect the camera. A big black box with a gear icon is located at the bottom right-hand corner. When you click it, it automatically connects to the webcam. It often works well with a DSLR.
Step 4: Connect your favorite mic found on the same gear icon to use on the live stream.
Step 5: Select the stream channel to Livestream to
Step 6: Click go live located on the upper right-hand corner of the interface and get started.
Note: When viewers join you, they can comment, and you will access these comments under the live chat column found on the right-hand side. And during the Livestream, you can also see the audience who engages most with your stream on the left-hand side.
Step 7: Click the 'end' button to close the broadcast on the right-hand side.
Note: At the end, the loola platform will evaluate your broadcast and present a detailed analytic report.
---
Android Emulators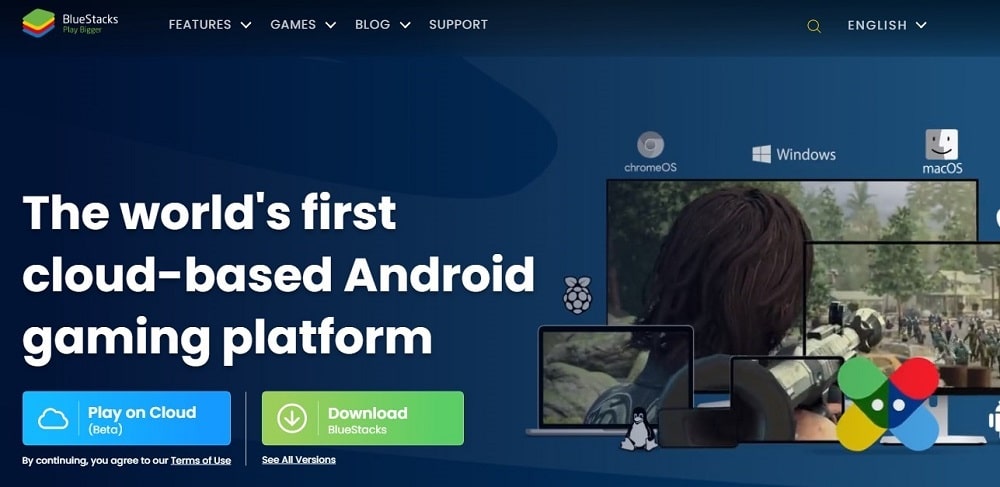 It is also possible to go live on Instagram using an android emulator. There are many emulators online, such as BlueStacks, LDPlayer, etc. These android emulators enable you to run and download any android application on the desktop and use it the way you use it on the mobile. You can access all mobile features with bluestack or any emulator. For Instagram live stream, you can use Bluestack.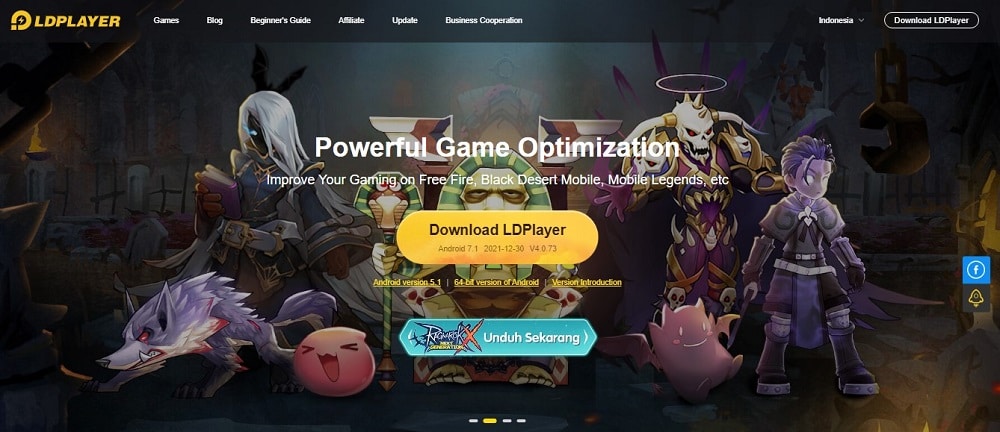 Step 1: First, you need to open a browser on your desktop and visit the bluestack website.
Step 2: Then download the software and install it on your PC.
Step 3: Launch the application on your computer and navigate through the play store or app center to download the Instagram application on the bluestack. Install the app and log in to the Instagram account.
Step 4: After that, follow the same steps we outlined while using an android or iPhone( mobile) to go live.
---
How to Go Live on Instagram with a Guest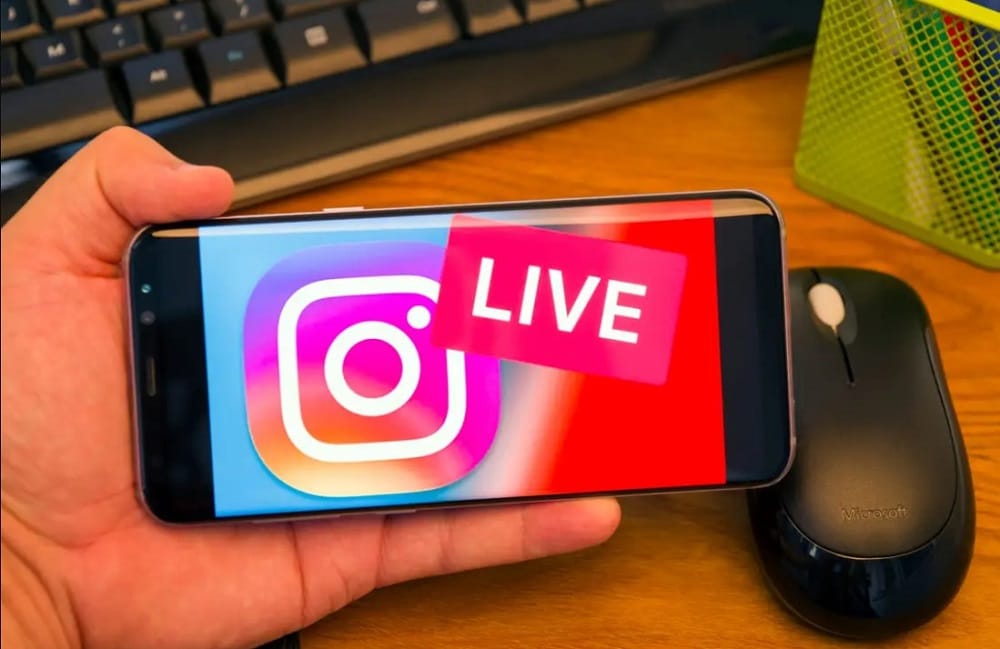 Instagram introduced live rooms in early 2021 to enable users to go live on Instagram with up to 3 other guests. This feature is helping many people connect and interact with the audience or co-host the stream. Many users highly requested this feature, and it comes with strict safety measures. Going live in a live room is similar to streaming on Instagram. Here are these simple steps:
Step 1: Open the Instagram application and swipe across the stories camera to access the live icon
Step 2: Create the title of your live room by clicking the left aligned icon on the left-hand side. This is important because the title informs the viewer and guest about the topic of your live room.
Step 3: Tap on the 'live ' icon and start broadcasting. Ensure you use a reliable network connection and give your viewers time to join you.
Step 4: Add guests to the live room by tapping the video icon. Send the guests to request for them to join, and also, you can access viewers who asked to participate as guests. You can search for the guest using their username or manually search from the viewers' list.
You can add the guests simultaneously and or one after the other when you want to include an element of surprise or customization. You should also note that you can only go live in rooms with a person watching your stream and invite those who are not watching.
---
How to Join Another User's live Broadcast
If you are an Instagram user, you might receive an invitation requesting you to join a live stream. But again, you might also wish to join someone's live broadcast even without an invitation. Follow these simple steps to join the broadcast:-
Step 1: Open the live stream and tap the request to join the broadcast.
Step 2: Click send a request on their live video
Step 3: If the owner accepts or denies your request, you will receive a notification informing you that you are about to join the live room
Note that you can also be asked to join the live room automatically in the comment section. This is even simpler, especially when you are invited.
---
How to Control Who Sees Your Instagram Live
If you do not want some of your followers on Instagram to see your broadcast, Instagram offers you a chance to control everything. You can select the audience to exclude after following the above processes. So before hitting the go-live button, follow the below steps first:
Step 1: Ensure you use your Instagram profile and tap the 3 horizontal lines located at the top right corner or a cog-shaped icon found at the top of your screen.
Step 2: Head over to settings and tap privacy
Step 3: Select story' listed under 'interaction' on the settings
Step 4: Then select the ' hide my story from' option
Step 5: Proceed and take no one as a prisoner, select one follower, tap ten, ten the people you don't want to access your live stream.
the above procedure helps you hide your live broadcast from some people and lets you share the live video with the close friends
---
Tips for Going Live on Instagram 
Before going live, there are things you need to consider first. so, these tips will help you boost your business live broadcast.
Before go Live
Before going live, make sure you test the live broadcast using the test account and familiarize yourself with the features and setup procedure. Let your followers know in advance when you will go live. You can either decide to use the countdown sticker on stories or share it on the feeds. Carry out test live broadcasts at different times and weeks to know when is the favorite time to get a high engagement rate. So, go live when the audiences are most active, with a clear content plan.
While on Live
let your business partner or followers join your live broadcast using a prompt notification. This way, you can reach out to the target audience and new followers. Try to get your audience's attention using Q$A during the stream or utilize the sticker questions. During the live broadcast, ensure you turn on comment moderation. Lastly, share your media on the screen to entertain the audience when using a phone. Introduce your branded element while ensuring that you keep your business goals front and center because this is what matters, and you should nail it down perfectly.
After end Live
After your live broadcast, end the session, save your live video, and upload to the Instagram stories. Share widely to purpose your live broadcast as an Instagram video.
Instagram gives you many options to use its features in promoting your brand. Livestream is one of these features. If you haven't utilized it to create your business awareness, this is the time to try it. Since few business marketers go live, there is a potential to grab the attention of the target followers, increase the leads, and improve your sales with live broadcasts.
The above guides will help you start creating the best live broadcast. It will help you achieve the highest engagement rate. Try them whether using mobile or desktop; we got you covered.