Are you aware that it is possible to track someone's IP addresses using unofficial methods? This should not worry you because our article will reveal everything you need to know. Please read to the end.
IP is a numeric address that the network uses to identify and locate your device. This can vary depending on the device and location, like a computer or mobile phone. Various instances might force you to track someone's IP address.
This is vital, especially when you are tech-savvy. So, when you want to blacklist or block an IP address of someone online while at the same time keeping yourself anonymous. It is also recommended when you want to know the location of someone.
If the above are the reasons, then look no more; here are the best methods you use to trace someone's IP address instantly.
---
Use Disguised Tracking Link
As stated, there are different ways you can use to track someone's IP address online. Among them is the use of disguised tracking links. There are also different sites you can use to create a special link. Some of them include IP Logger and Grabify. For our case, we are going to use IP Logger.
Therefore, IP Logger is a web page that can shorten URLs and allow you to track and log the IP addresses, reveal the GPS location, and so on. The platform offers the IP lookup grabber, indicating your IP addresses, country, and informers.
Therefore, to get someone's IP address, follow these steps:
Step 1: Go to the IP Logger webpage.


Step 2: Then select the main menu, and on the option, select the required block main page.
Step 3: Choose the options location tracker, invisible image. URL shortener.

Step 4: To get someone's IP addresses with a special link, we will use the URL shortener in our guide, enter your URL, and tap on 'get IP Logger code' or ' generate logger.'
Step 5: Then on the field titled ' Your IP logger link for collecting statistics,' you will access a short IP logger link.
Step 6: You can go ahead to select the domain name of the IP logger link such as 2no.co, yip.su, etc.
Step 7: Copy the IP Logger link and save it for collecting statistics with no BB codes. The short special link is now on your clipboard.
Step 8: Ensure that you will need an IP logger ID when accessing statistics. So, copy and store it somewhere for future use.
Step 9: Then share the short IP Logger link with the person you want to track IP addresses. This can be anywhere on social media platforms, email addresses, and even forums.
Step 10: When you are sure that the person has clicked on the link, go back to the IP Logger and tap on the Logged IPs tab. You can now open the link and view statistics, open the short link and access the IPs of the users who clicked on your special link.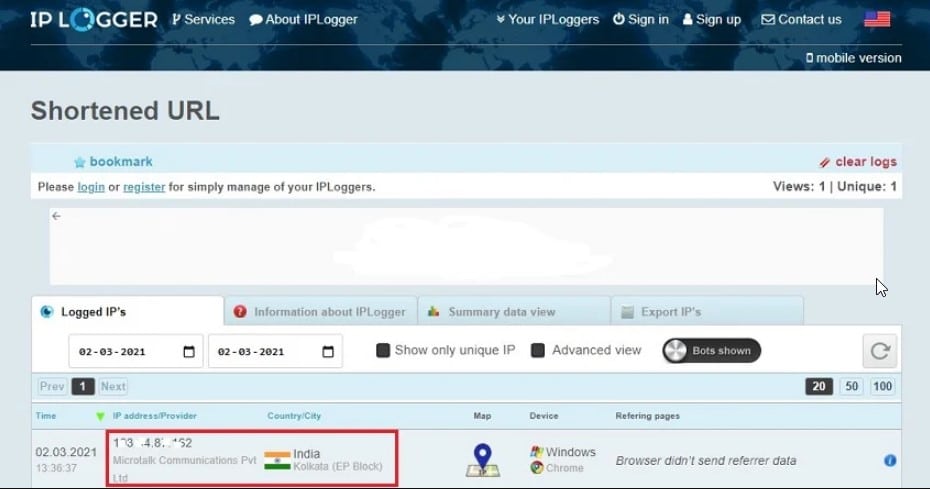 ---
Use Command Prompt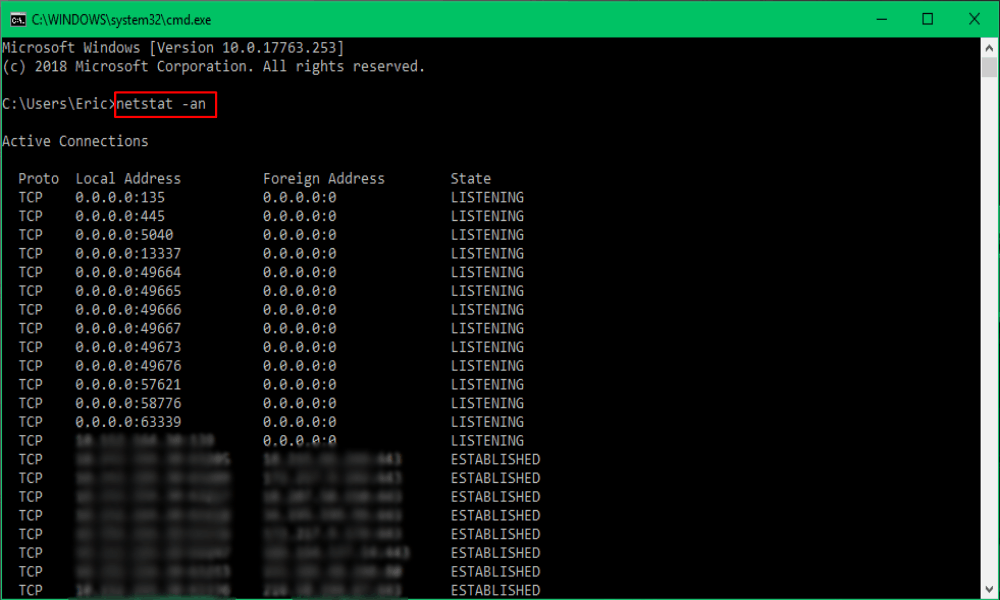 Secondly, you can also use the command prompt to get someone's IP address while connected. There are 2 options here, but first, you need to close all running programs, including those running in the background, to evade possible confusion. then follow these steps:-
Step 1: Click on the windows icon together with R to open the Run windows.
Step 2: Type in CMD and then click on it to bring the command prompt in the search box in the search box.
Step 3: Then enter CMD and press OK, which will bring the command prompt
Step 4: In the command prompt, type in 'netstat -an' then press enter
Step 5: The command prompt will display all the IP addresses connected to the output list. You can select your needed IP addresses for the next step.
---
Use Email Header
It is easy to track someone if you know their IP addresses. But that is not easy since it's evident that no one can be in a position to reveal their IP addresses.
However, it is easy to consider the email header when that particular person has emailed you. We can take Gmail as our example in the guide. After that, follow these steps:-
Step 1: Go to your Gmail and find the email address of the person in question to start tracking their IP addresses.
Step 2: Open the right-hand side of the page locates the 3 dots for more options located next to the reply icon.
Step 3: Click and open the 3 dots and tap on the 'show original'  choice. Then after that, a new tab will pop up indicating the email headers.
Step 4: While on the email header page, navigate downwards and locate the received from the code menu. The code contains the person's IP address in question, and you are done. Note that when you find the various codes, go for the latest one, to be exact.
Since you have the IP addresses, you can find the person's location. And this is how you can track the location with the IP addresses.
Step 1: Open the message header, which is located on the google admin toolbox
Step 2: Copy that email header that you found from the  ' show original tab.'
Step 3: Paste the header to the ' analyze the header above ' section or dialog box and tap on the search result.
Step 4: The IP address of that person will appear with all statistics, including the location.
---
Other Possible Ways
Besides the above methods, there are still multiple ways you can get someone's IP addresses. Some of these other possible ways are as discussed below:
1. Get Someone's IP address from Their Computer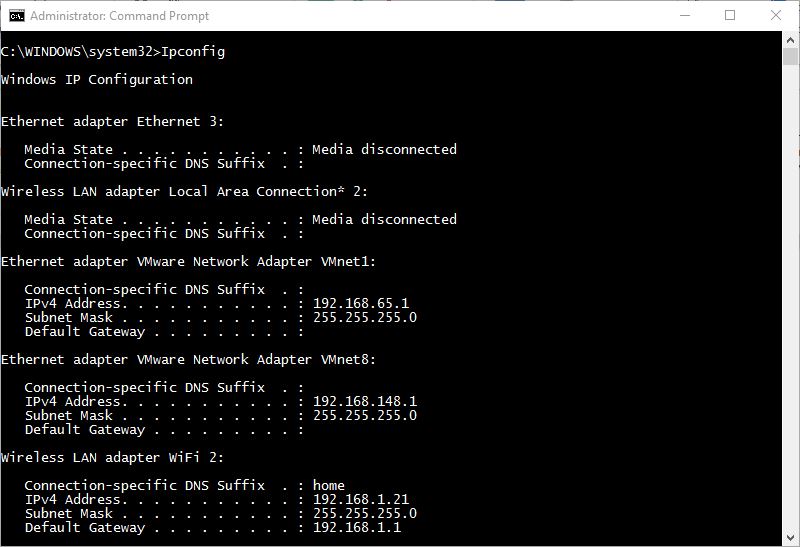 You can borrow a computer or a smart device from someone you target to get their IP addresses. Thus, when the person offers you the device, you can easily find their IP addresses.
A single user connects it to the internet and goes to the website whatsaMyIPaddress.com. It will pop right up and display the details, including the device's IP address.
Secondly, you can use the command prompt method by running this command below:
run win+r>cmd>ipconfig.
Either way gives you accessibility to the person's IP address in question.
2. Tapping Someone's Wireless Network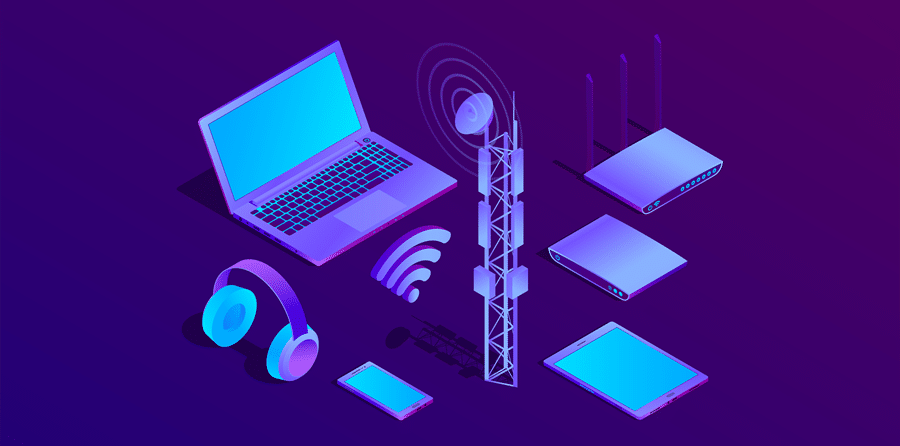 If your home network isn't secure, a stranger can tap into your wireless network. Also, when the target person has a wireless network, and you are next to them, you can easily tap into the network when it is not secure enough. If it is secured well, go as a guest to provide you with the password. You can quickly locate their IP addresses when you have that at hand.
However, it is only possible when the network is not secured well or when the owner decides to share the login credentials or password to their wireless network as a guest. So, when you have access to their wireless network, the network also shares their IP addresses with the public.
But in the router or any device, you can access who you shared with your network or connected to your network. Sharing makes it simple to get someone's IP address.
And when you cannot find the IP address on the router, you can also go for the online IP scanners. The scanner will give you all Ip addresses which are shared. The tool simplifies the tasks and masks the work quickly to find someone's IP addresses as spy as you wish.
3. Having Access Website Logging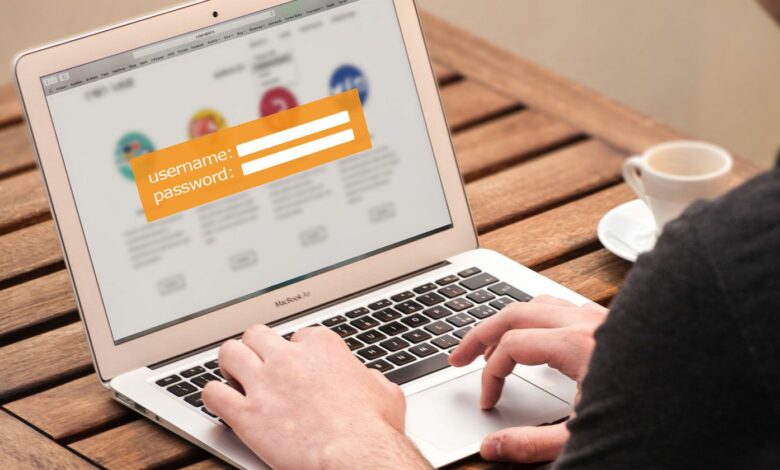 It is effortless to access someone's IP address. This is possible when you have a website and the target person is trying to visit your website. This is because the website development languages also enable tracking the remote IP addresses. The IP addresses are detectable just from the request header.
A good example is the X-FORWARDED-FOR HTTP headers. It can provide you with remote IP information. Equally, on the server-side, the development language gives utilities that enable you to obtain the IP addresses of a device that requests a page.
For instance the getRemoteAddr(). You can capture this information based on the underlying technology on the web server logs. You can also track using a persistent system like a database.
4. Create a Blog or Forum and Be the Administrator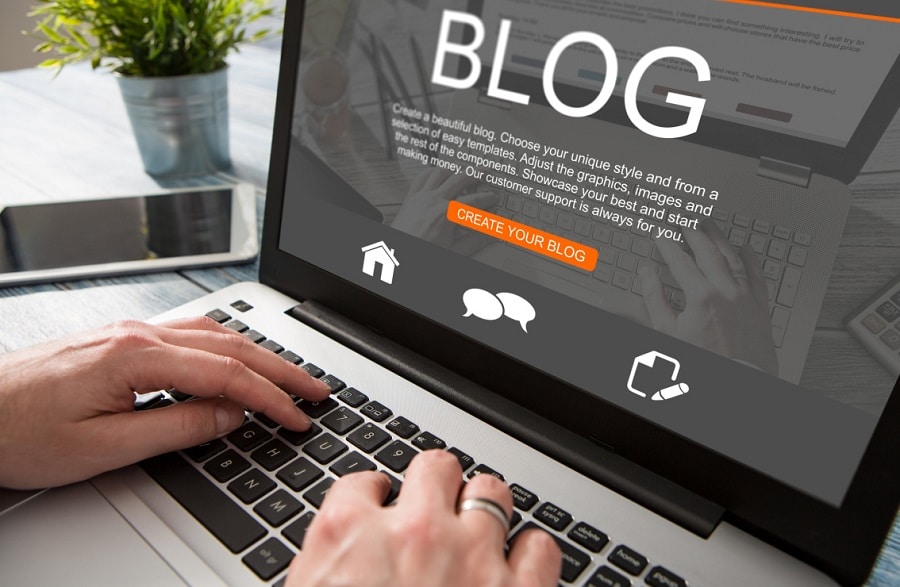 Most of us online are part of multiple blogs or forums. The main issue in such forums is sharing ideas and getting advice. However, together with the forum posts or blogs, you can also access some other information from the group to the forum administrator. Ip address is among the easiest things to access in it.
Therefore, when you have a discussion forum and are the administrator, it becomes easy to spy on a user's IP address. Some bloggers write a blog to hear your opinions as readers. So, the forum administrators cannot only just read the posts, but they can also uncover your IP address within just a few keystrokes. This method seems reliable and can connect you with people worldwide instead of others.
5. Through Social Media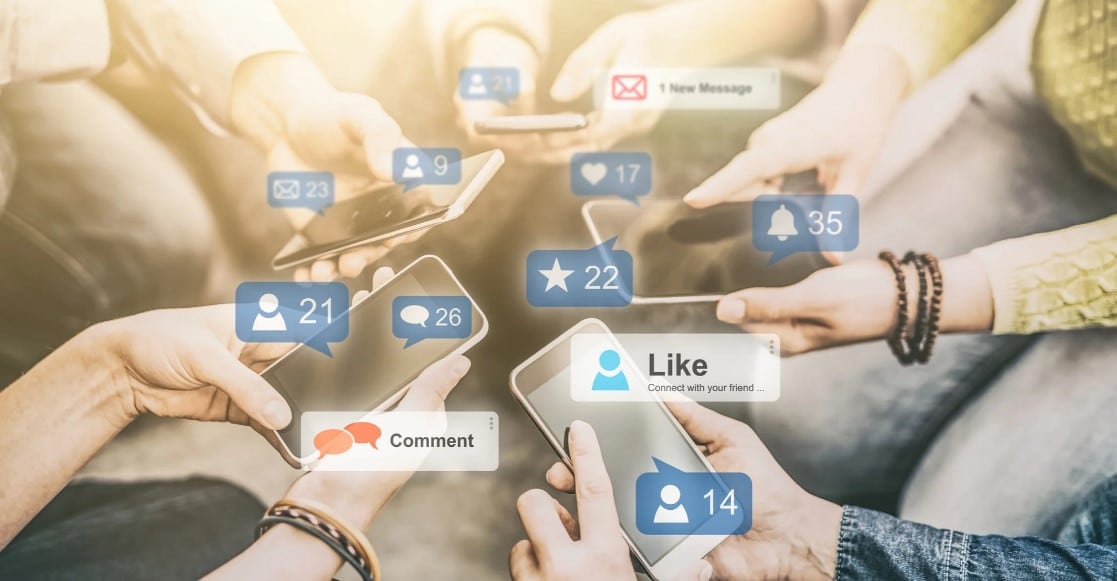 Even though social media platforms such as Snapchat, Facebook, Instagram, and many others do not display your IP addresses. However, their administrators know your IP address.
Besides that, when you click on the adverts or some of the links of the social media sites, it is easy for someone to track the IP addresses. Some of these links are special with tracking codes. This does not mean that you should be the site administrator.
We only intend to let you know that someone can easily track and understand your IP addresses on such sites for various reasons. So, you should try to avoid them, but how?
---
How to Avoid IP Tracing
There are multiple reasons why you might wish to mask your IP address. Some of them hide your geographic location, prevent tracking, evade digital footprint, bypass content filters, evade bans and blacklisting. Therefore, there are a few methods to obscure your IP addresses. Borrow a unique IP address and safely go anywhere online without hitches. Here are some of the best ways to avoid IP address tracking:
The best method is to use VPN services. You can sign up for a VPN online to use it to show the world different IP addresses. This is going on loan for a service. Personal VPNs are better than anything else due to high-speed bandwidth, secure connection, anonymity, usability, and you can also select the country of choice as well as the city you want to target.
There are multiple VPNs online, such as NordVPN, Surfshark, etc.
Secondly, you can make use of proxy servers. Sometimes, this is referred to as the proxy or open proxy. You can use the proxy to re-route the browser around the firm or evade any restrictions and filters or hide your IP address. We highly recommend going for premium proxies on the market, residential or datacenter proxies. Avoid free proxies at all costs due to the risks involved.
Though they might mask your IP address, they tend to lower the connection speed, some of the proxies have IPs that are already running on a compromised server, and free proxies are not legal in all countries around the world. Many companies offer p[roxies such as Smartproxy, Luminati, etc.
The most extended way is to use the Publick WiFi. This is because the Ip address does not travel with you. Interchanging into various public WiFi tends to hide your actual Ip address temporarily. So, when you are online, you will be using different IP addresses. You can try it, and it proves true when you connect to any free WiFi.
You can also use the Tor browser though it is the slowest choice you can make. You can use the browser to do anything worldwide with restricted access to the internet. This is free software like other browsers that you can easily download and conceal your IP address anytime you are online.
It keeps you anonymous. This is because the software is layered with cumbersome duty encryption. Your data is thus layered for privacy and security reasons. It becomes hard to track your IP address since you are anonymous.
If you do not use either of the above methods to mask your IP address, your activities online are at risk and can be easily intercepted by bad guys without knowing.
To this far, you have learned various ways of getting someone's IP addresses anytime you want. In contrast, you know the methods someone can use to find you online, even using a pseudo account. But invading people's privacy can land you in court. However, proxies, VPNs, and other methods are here to help you mask your IP address and protect your online anonymity.