Are you put out of iphone storage? When you have a lot of content, you might need to use your storage well. If you are experiencing issues, learn how to free up iphone storage.
All iphone users have an iCloud account with at least a storage of 5GB. This is more than enough for normal Iphone users. However, when you are a frequent user with lots of data to store, the storage can become a problem. When you have such a concern, there are several;l things you can perform before buying extra storage.
In this article, we will be discussing how to get more iphone storage by creating space for more content on the iphone. We will go through various steps to free up the iphone storage. Buying extra storage should be your last option.
Therefore, there are multiple ways to help you get storage for adding extra content to your iphone. But before discussing these methods and procedures, let us first understand how we can check the storage on the iphone
---
How to Check Your iPhone Storage
Before freeing up the iPhone storage, the first and foremost thing before freeing up the iphone storage is to check what is taking up your storage. This gives you a wiggle room on the storage issues. therefore, to check the iphone storage, here is the procedure:
Step 1: Get your phone and on the home screen, click on the settings icon
Step 2: Then from there, tap on the general
Step 3: Keep scrolling down the menu until you find iphone storage.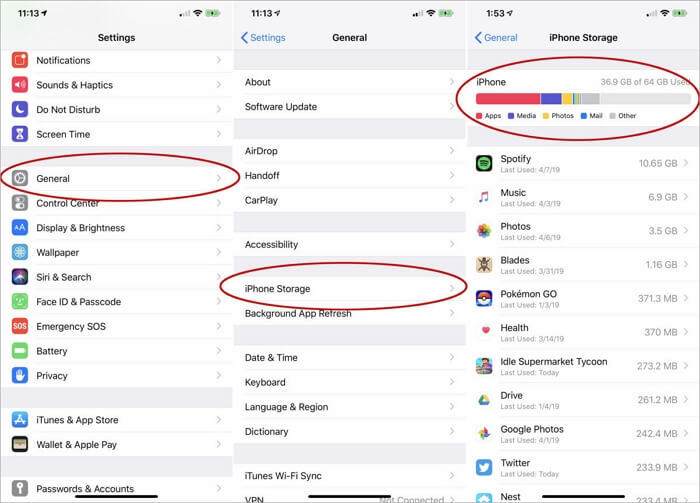 Step 4: Click on the iphone storage to get details on how the apps and other files have taken up the storage.
After seeing how the storage is used, it is the moment you need to decide on the next step. That is what to free up from your gadget. to an extent, apple company recommends deleting some files. In detail about this, keep reading the article to the end.
---
How to Optimize Your iPhone Storage
Optimize Photo Storage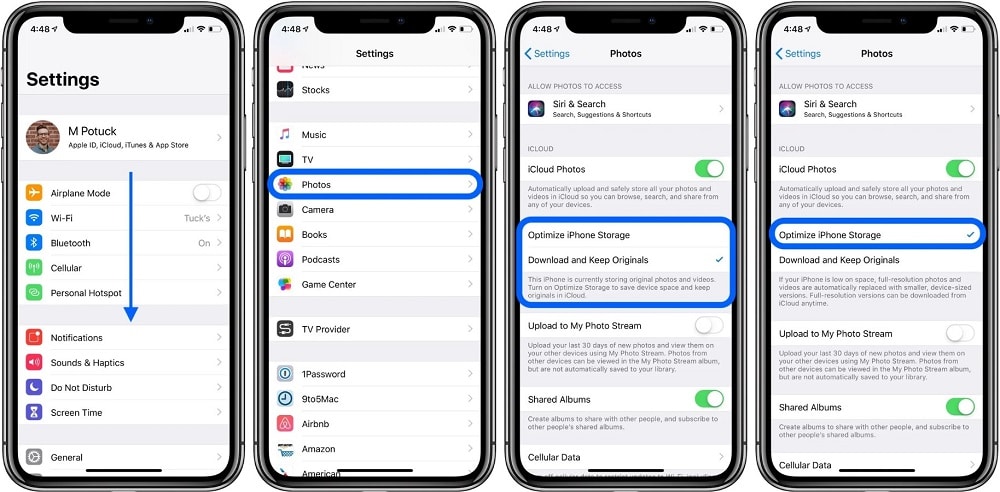 so, the first method to help you optimize the iphone storage is to optimize the photo storage first. This is because photos take up a lot of space and are among the biggest offenders when eating up iphone storage space. Therefore, instead of saving the original version of the photo, the iphone gives all users an option to save smaller versions or low-resolution photos. To enable this option, follow the below steps:
Step 1: Get the iPhone and tap on the settings icon.
Step 2: Then keep scrolling down from the menu until you come across photos. Ensure this option has a blue checkmark closer to the optimized iphone storage.
This option enables your phone to store high-resolution files in the iCloud and keep low resolutions in the phone storage. Thus saving you extra storage. however, when you want to access the high rec=solution photos, you need a reliable internet connection.
---
Free Your iPhone Photo Library Space
The second option to optimize the iphone storage is to free the iphone photo library space. Before you get a perfect nap, it takes you time to take many different photos. You can take multiple pictures to get a perfect angle. There is a possibility that you have many similar photos in your photo library.
And if not, then you got duplicate pictures on the iphone, which takes up extra space. besides, your phone might also carry blurry photos that you no longer need to use. or old screenshots that are only there to clutter your camera roll folder or photo library. All these take up storage you need to optimize and use for other purposes.
Therefore, any user can use a third-party application like Gemini photos to scan and sort out unwanted photos and videos that you do not use. so, here is how to free up space using Gemini photo:-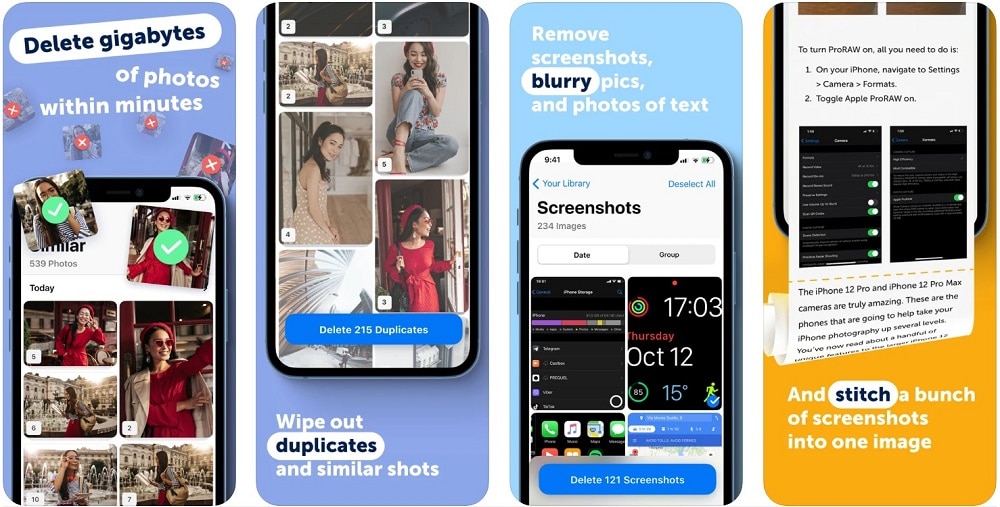 Step 1: First, you must go to the app store and download Gemini to your iphone. Free there, launch the application, and give it time to scan the photo library on your device.
Step 2: When done, it will group the photos, delete the blurry, duplicate category, and even old screenshots that are unnecessary to you. Reviews through each category and only keep the photos that you want. The rest mark them, move to trash, then go to trash and empty it.
Step 3: When on screenshots, select all of you no longer need anything from his category and click the delete all option.
Step 4: Also, go to the large videos or old ones, select, and delete them. Make sure you preview to avoid deleting a file that you might need. Also, once you delete everything, ensure that you also empty the trash. Otherwise, you will still have the files for the next 30 days, taking up phone storage.
---
Delete Your Unused Apps
Most people overlook this third option when optimizing the iphone storage. Every user must make this option a regular practice by going through their phone home screen and folders and then trying to purge apps they do not use anymore. and bore removing the application, we would also bring to your attention that removing a paid application from your phone does not cancel your active subscriptions.
This means you can still download and log in some other time when you need it. This is because, once you make a payment, the application becomes tied to the Apple ID. For this, the reason you should delete any application that you are not using or do not store your data.
The case is different from games. When you want to delete a game application, first back up the data to the iCloud or developer's account because players rely on the data stored locally inside the game application. to delete the unused application, go with the following step by step guide:
Step 1: Go directly to the settings icon, and click to open it.
Step 2: Choose general.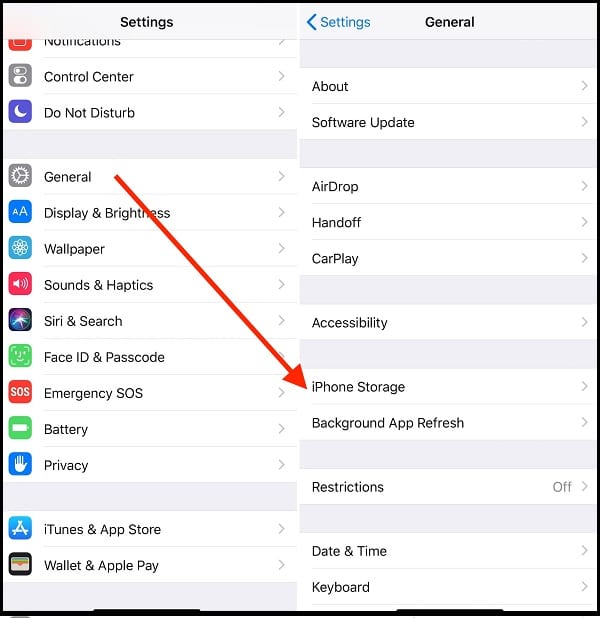 Step 3: Choose the storage section, and then manage storage.
Step 4: You will access different applications with the storage they have taken. When you click on any app, you will find the delete option. To delete or remove it from your home screen, click on it and free up the space for another usage.
---
Delete Music and Videos From Apps
The next option is to delete some unwanted music and videos from the active apps. Most people stores music and videos such as YouTube videos to watch offline on their phones. On the iphone, you can easily find such files and remove them from your phone to free up some space. The process is easy, as seen below:
Step 1: Launch Settings on your phone
Step 2: Then select general from the menu and click on it t open the next menu.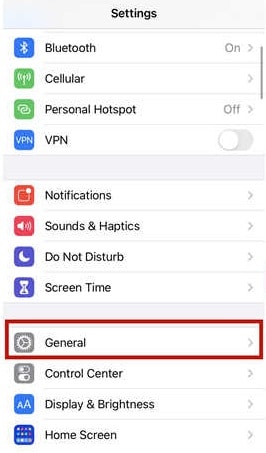 Step 3: From there, pick on iphone storage.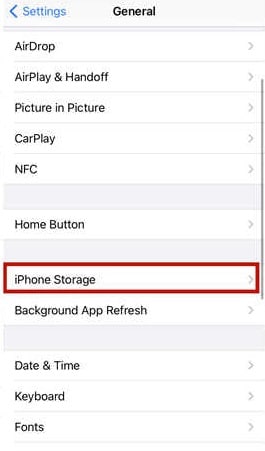 Step 4: You can search from the list an application with offline downloaded video or music. you can also scroll through the options. It can be Netflix or YouTuBe. When you click on the application, you will be able to access the stored information. You will also find a button to enable you to offload the files or delete them. Click on it to get rid of music and videos from the app.
---
Delete Old Notes and Voice Memos
The other category you also need to conder is the old voice memos and notes on your iphone. They also take up phone storage. But always remember that cleaning up the voice memo and note is more manual than other processes we have highlighted. You must go through all the apps, find the file, and delete it manually. however, when you need to remove multiple notes simultaneously, here is how to go about it:
Step 1: Open the note app, then tap on the ellipses once.
Step 2: Then click select notes.
Step 3: Select the notes you need to delete from the phone storage.
Step 4: When you are done choosing, click delete all.
Voice memos and notes are different. Thus, you will find them in separate places. for voice memos, here are the steps:-
Step 1: Go to the voice memo icon on your phone, tap to open
Step 2: Then click edit
Step 3: So, choose the voice memo you want to remove from the phone and click delete. You are done with this section.
---
Clear Out Browser Cache
Another thing that is likely to take up iphone storage is the browser caches. If you struggle to get a space, try clearing your browser caches. Even though this option does not have a bigger impact, it is worth it. This is because it helps you boost the speed of your iphone when browsing online.
Thus, it is good to clear the caches when you run out of storage space. Remember that clearing caches logs you out from all the logged-in sites. If you are using safari, then follow these simple steps:
Step 1: Launch your Safari browser and open the settings sections
Step 2: Navigate through the options available and select clear history and website data. Then you are all done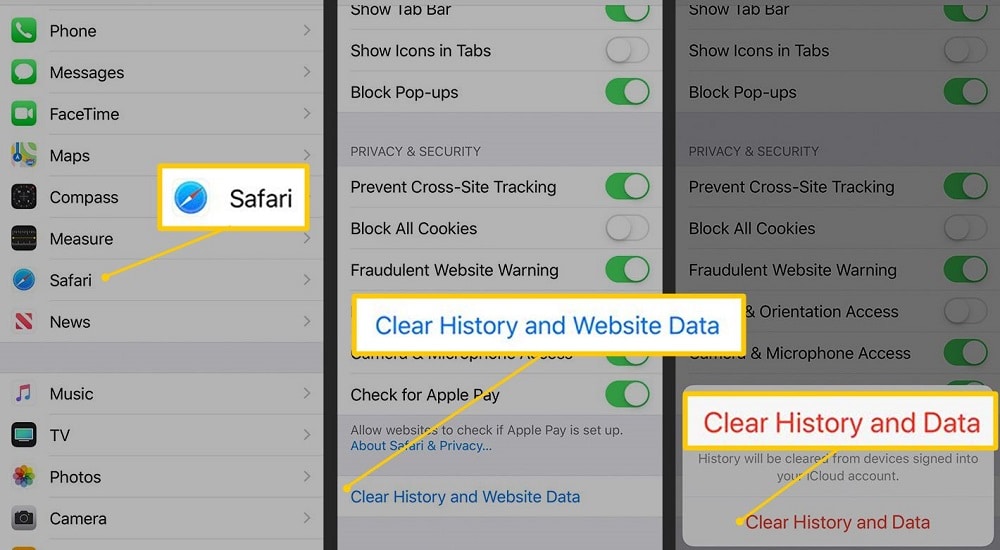 For Chrome, here are the steps:
Step 1: Open the Chrome browser and click on the 3 dots found at the bottom of your screen.
Step 2: Then from here, tap on history.
Step 3: Then click on clear browsing data.
Step 4: You will find a checkmark close to the 3 categories: browsing history, site data, cookies, and cached images and files. when you aim at deleting browsing data for a specific period, then select the time range from the top of your screen
Step 5: Then proceed by clicking clear browsing data.
---
Stop Automatic Download of Chat Apps
Something you should not also assume when optimizing the iphone storage is automatic download on the chat app. There are different chat apps on WhatsApp. This is a popular app with many unnecessary files automatically downloaded to the device storage. If it is WhatsApp, then the iphone gives you two options to stop the automatic download.
Here are the steps to change the settings:
Step 1: Launch the WhatsApp application on your phone
Step 2: Then head to the settings sections
Step 3: and form the menu, choose storage and data.

Step 4: Then select chats and toggle off the button by clicking the save to camera roll button.
The second method to stop the automatic download of unwanted files from WhatsApp is tapping on the title on top of it and then changing the setting through the save to camera roll option. Sounds complicated? The first method is the best and simple for anyone to try.
---
Set Automatic Deletion of Old Messages
The above options are not the only solution to optimizing the iphone storage. Deleting old messages can also help you do away with clogging phone storage. Thus, it is advisable to ensure that you automatically set your iphone to delete old messages from the iphone storage. To do this, we have you covered here:
Step 1: Head to the settings icon, then tap to open.
Step 2: then choose messages from the settings
Step 3: Proceed by selecting the keep messages option from the menu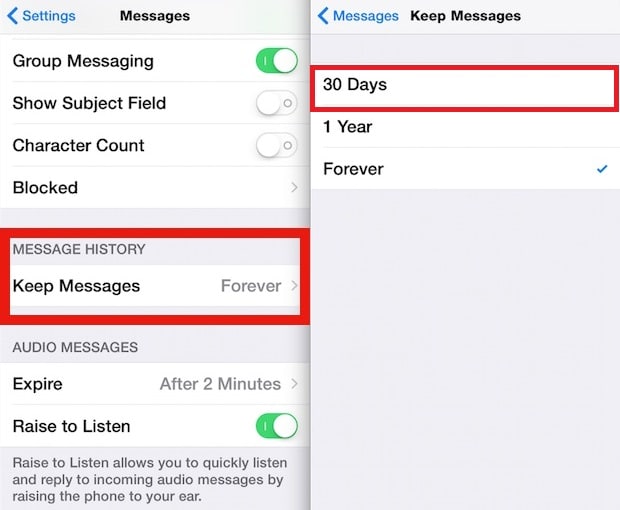 Step 4: Set to keep your messages for only 30 days instead of forever or one year for the duration. This will also ensure that old messages do not take up much of your storage.
---
Move Photos and Videos to Cloud Storage
The last option is moving the files to the iCloud account. When you are done clearing the photo library on your iphone through the above processes, and still there isn't enough storage, the best thing you do next is to upload your files to the iCloud account. Google photo also works well. Either way will let you store your files with high resolution while optimizing the phone storage. therefore, follow these steps to move your files to the iCloud account:
Step 1: Navigate through the phone on the home screen, then click the settings icon
Step 2: Scroll through to find your name, click on it, then tap iCloud and finalize by clicking photos.
Step 3: Make sure you toggle the switch for you to be able to turn on iCloud photo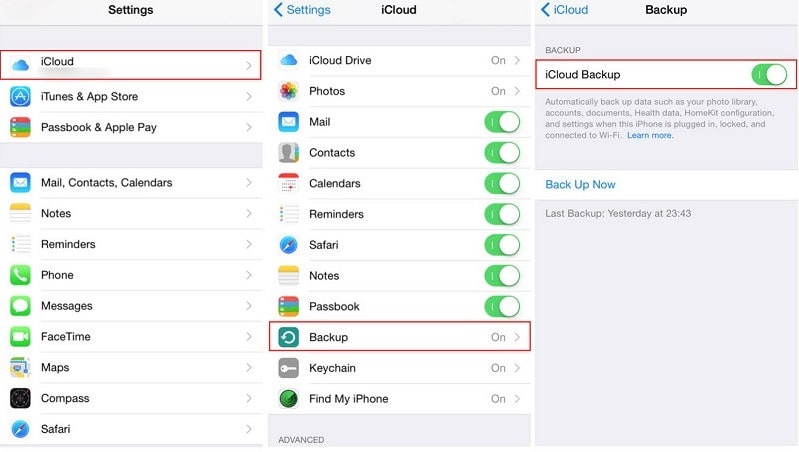 Step 4: After that, click on optimize iphone storage. The phone will automatically upload the files to the iCloud leaving the phone storage with low-resolution photos.
And when you have a google account, you can also store the files in google photos. here are the steps: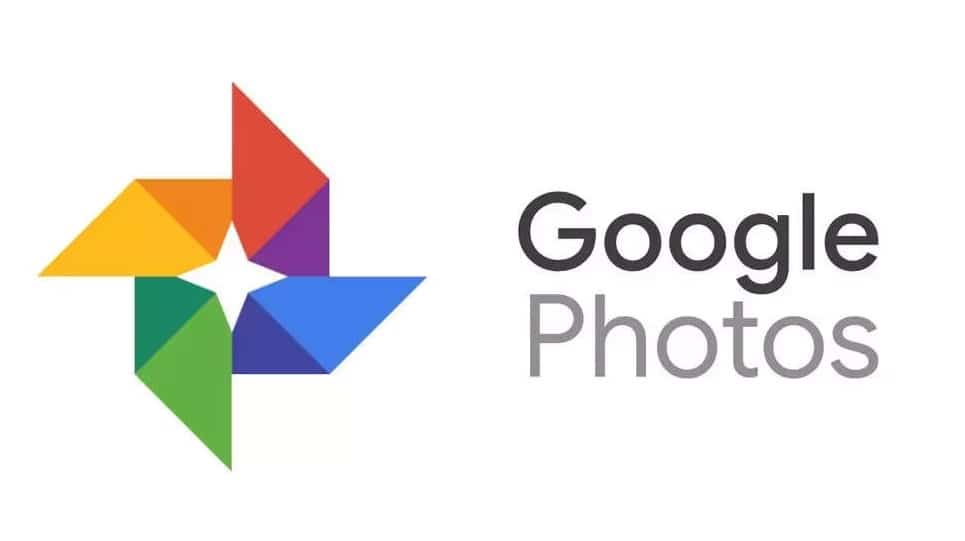 Step 1: Get your phone and go to the apple store to download google photos
Step 2: Then make sure you sign in to the account using your Google account details.
Step 3: Then select back up
Step 4: Immediately the phone finishes backing up, click on your profile photo at the top right corner of your screen.
Step 5: Then hit the free-up space icon. This will remove photos from your iphone storage.
---
Conclusion
When you think of getting more iphone storage, the only thing that comes to your mind is cleaning up your phone's storage. It is easy to optimize phone storage when you feel frustrated or unable to save files. In this article, we have highlighted some of the best ways to optimize the iphone storage and help you get more storage. But above all, you must know how to check the iPhone storage.