Do you want to implement text to speech feature in your video content on TikTok? Then we have a detailed step-by-step guide. Read and understand, then execute.
Tiktok has gained popularity among major social media platforms due to its advanced features like a duet. They offer many options involving sharing, audio, data bank, etc. However, when you wish to go beyond to reach the next level, you can make a fully customized video and let it go viral. Among the feature is text to speech. This makes accessibility of the application even for people who have a visual impairment.
Hence it makes it easy for people to watch videos without reading texts. Today, it is a prominent feature used by many content creators while providing closed captioning for deaf and other categories. So, when you like closed captioning, it goes hand in hand with text to speed feature and helps you turn a text into speech. Tiktok has now become a straightforward platform for everyone.
This article will cover the guidelines for implementing this text-to-speech feature in your videos.
---
How to Do Text-to-Speech on TikTok
The text to speech feature on TikTok does not require any download. The feature is the same regardless of your device to access them. Thus, to utilize this feature, you must first shoot the video as usual, according to our previous articles. The procedure is as outlined below:
Step 1: Launch your TikTok application.
Step 2: Then navigate through the options then click on the + button. Select the length of your video from 15 seconds to 3 minutes.
Step 3: Then tap on the red checkmark, which is located at the bottom right of the screen, that enables you to edit the recorded footage.
Step 4: After that, click on the text button Aa found at the bottom.
Step 5: Start typing the text you wish to convey with any fonts, colors, etc. Then click on the done option found at the top right of your screen.
Step 6: Then click on the typed text and then choose text to speech.
Step 7: Tiktok will p[rocess your text, read it out and then save it if you are okay with it to share it with your audience. while editing, you can add punctuation marks to change the inflection of the voice. Tiktok sets your text to appear throughout the video according to the default settings. You can always change it by clicking on the text icon again and then setting the duration to add text to speed voice accordingly.
Note that when you set the duration as short as possible, maybe one second, it allows your viewer to listen to the voice without seeing the text. Try to shrink the text to a place where the viewer will not be in a position to see it on your final video.
---
Especially for iPhone Users – Add Siri Voice
Using TikTok on iPhone is so convenient due to the large screen. Thus, editing your video content will be more accessible than ever. But the feature of text to speech is the same. Besides text to speech, iPhone also offers you an extra option to add Siri voice to your video. here is the guide:
Step 1: Have your iPhone and navigate to the settings menu
Step 2: Then choose accessibility
Step 3: From there, open spoken content
Step 4: Then enable option speak selection
Step 5: Proceed by opening the note application on the iPhone.
Step 6: Then start typing the text you want to include in your video on TikTok
Step 7: From there,  start recording, as usual, using the recording tool.
Step 8: Then click on the words you typed using the notes.
Step 9: Then choose to speak, which enables Siri to read the text aloud
Step 10: End recording immediately. Siri finish reading your text
Step 11: You are done, and then you can upload the recorded video to TikTok.
---
The Surprise that Text-to-Speech May Bring to You
Using text-to-speech features in TikTok is a great way to broaden the audience. However, the feature comes with some limitations. The drawbacks of this feature even make the video more entertaining: they include:
when a robot mispronounces words, it becomes or adds in little comedy to your video, especially the simple words. So, enjoy the feature as you can because the team is working on resolving it in the future.
This makes the video go viral and appear great even in public. Some words are not even worth hearing when you are in public. But when you use the text to speech feature, it changes the voice inflection when pronouncing the words.
Compound element and words confusion
though this feature is not yet perfect, you keep the audience smiling because of such confusion. For instance, you might want to mean. No, but the robot was confused and got it as Nitrogen monoxide.
Pets and objects personification
Some people feel happy when imitating the voice of their pets. Thus, you can use this feature to emulate an object or your pets, making it amusing and perfect.
This feature is a great way to add commentary to the video when you rotate words. The voice becomes instinct while remaining a secondary feature where the audience can quickly get the sound you are trying to pass.
When the caption and sound overly ibn a video content, it becomes easy to add intensity and extend a feeling from external pressure into the video.
when you make a video impersonating a celebrity's voice, the feature filters the voice and enables the creator to develop the song like Kanye West. When you watch such a video, you will find out the old song.
You can use text-to-speech voice while giving the voice of something you ate thinking when doing a different thing. For instance, you might show the audience baking a cake while having some ideas flowing in your mind simultaneously.
The text to speech feature is vital in rotating when you are doing and especially working on an instrumental video.
This feature is perfect for creating a scene or when you want to retell a specific conversation. Make use of this tool to generate a voice besides your own. Therefore, there are many other fantastic scenarios where you can use text to speech. The above are just a few examples.
---
Why Doesn't My Text-to-Speech Work?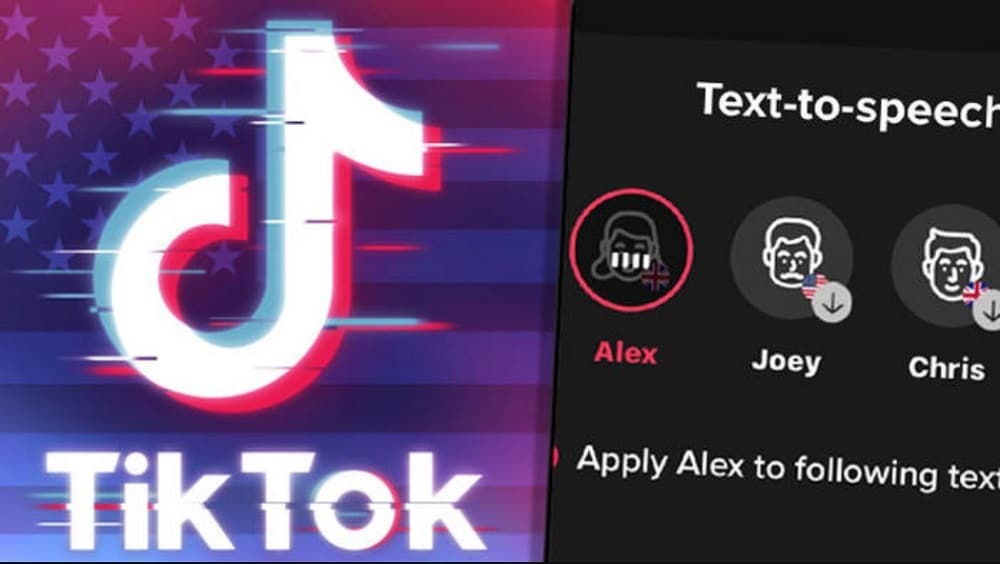 When your TikTok application is outdated, it might make your text to speech feature fail to work. Therefore, if the feature does not work, ensure that the application is updated. Go to the google play store or AppStore then search TikTok and update. And when this step does not solve the problem with the feature, try reinstalling. Hold on to the icon, click delete or drag to uninstall, and then go back to the store to download.
The third solution to look for when the first and second fails is to update the version of your phone. Make sure you download the OS which is compatible with your application. But also note that this feature is not available for every state in the world.
---
Conclusion
Adding different voices to your TikTok videos using text to speech features makes them entertaining and improves your creativity as a content creator. It is a great way to increase the audience base.
Always perform the necessary editing like setting duration and making the final video appealing. Text to speech feature on TikTok is a perfect solution for helping engage deaf and other people to feel involved in this trending platform. Utilize it fully and grab the attention of your clients.