Are you tired of Twitter and want to quit permanently? Then read our article. We will cover simple steps to help you delete your Twitter account.
Twitter has a wealth of information, and there is no denying factor for this claim. This ranges from news, memes, and many more. The good news is that Twitter makes it easy to delete the account only when you know how to do it and where to start. In contrast,  someone can become addicted, which makes it overwhelming, and to an extent, it becomes unpleasant. Therefore when you are tired of Twitter, this is the time to say goodbye forever.
So, to delete your Twitter account, you should begin by deactivating it. This is different from other social media accounts we previously covered. This means the Twitter data can only be stored for 30 days, but you can easily reactivate the account wherever you want within this duration.
However, after 30 days, Twitter deletes all your information, and you cannot reactivate it back. It will be gone for good. This is why we highly embrace before deleting your Twitter account, ensure you have a convincing reason before taking necessary steps. Let us now go into details and learn how to delete Twitter accounts on different devices.
---
How to Delete Twitter Account on Phone
First, we will demonstrate how to delete a Twitter account on the phone. We highlight the step-by-step procedure as shown below. But before that, remember that this process is the same in iPhone and Android phones. Thus, follow these general guides:
Step 1: Launch the Twitter application on your phone and login in
Step 2: Then click on your profile photo, which is located at the top left-hand corner.
Step 3: From there, choose the 'settings and privacy' option
Step 4: Tab on the 'account.'
Step 5: Scroll down the menu to the bottom of your page and click on ' deactivate your account.'
Step 6: Again scroll down to the bottom  and click on 'deactivate.'
Step 7: Twitter will prompt you to enter your password. Type in  and proceed by clicking on the 'deactivate account.' This last deactivate button confirms your deletion request.
This way, you have deactivated your Twitter account, and once 30 days elapse, your account will be deleted permanently.
---
How to Delete Twitter Account on Computer
The same action above can be done using a desktop. But this time around, we are using a browser which makes it a bit different. But all in all, here are guidelines.
Step 1: Launch your browser, and visit the Twitter website, then login to your account
Step 2: Go and click on the Twitter profile icon at the top right-hand side corner. From there, choose 'settings and privacy.'
Step 3: Select the 'account' tab and continue scrolling down to the bottom of your page.
Step 4: You will reach the 'deactivate your account.' option at the bottom; click on it.
Step 5: Then again, scroll down on the menu displayed and tap on 'deactivate.'
Step 6: The platform will ask you to enter your password again. You must ensure that it is deactivated and deleted in 30 days. After typing in your password, tap on the 'deactivate an account' to confirm your final action.
---
How to Delete Twitter Account without Password
For security reasons, your account is hacked, and you want to get rid of it. When you don't have a password, there is always a solution. When it becomes hard to crack a password nor recover, then follow these steps to delete your Twitter account:
Step 1: First of all, try logging in using your Facebook details
Step 2: If it fails, move on to try resetting the Twitter password. It is simple here.
Step 3: Go to the sign-in page, be it on  Facebook or Twitter. Then follow as instructed on-screen.
Step 4: Then go for the password reset options and click on that button
Step 5: Enter the email address as requested
Step 6: You will receive a password reset link at your email address. Then you will have to use a different new password, and you will have an account to delete once again.
From here, follow the above procedures. This means, before deleting your Twitter account, you must first reset it to proceed.
---
What Happens When You Deactivate Twitter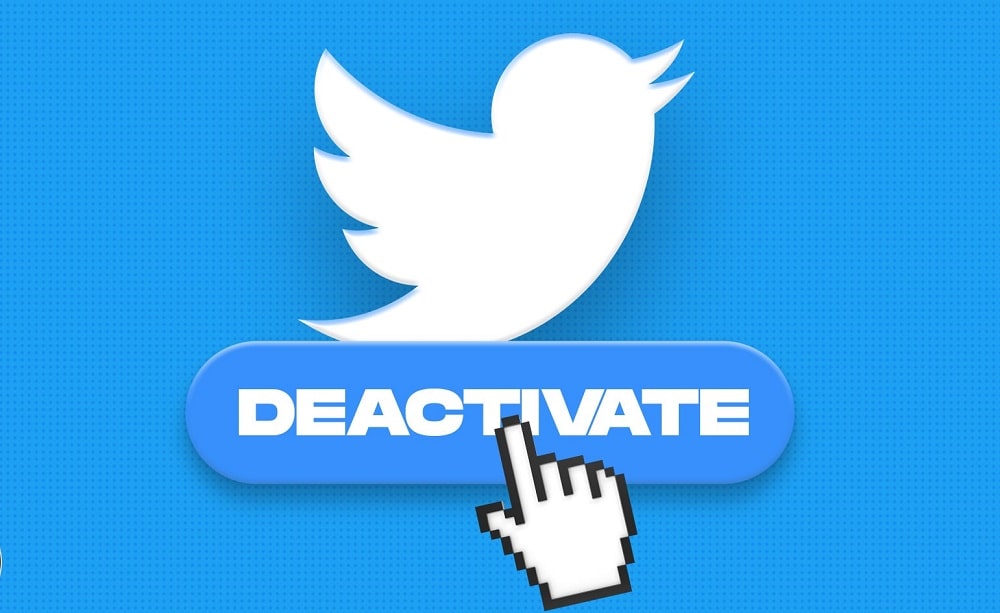 It is vital to have a social media account for promoting products and business. You quickly have a Twitter handle, a typical social media platform among many influencers and marketers. But, when you decide to do other things or focus on other social media accounts, there is no need to operate a Twitter account. It is also good not to let it linger while it is inactive.
You can deactivate your Twitter account since Twitter as a platform offers you that option even without deleting it. Deactivating a Twitter account is essential when you want a short break. Equally, when you cannot focus on it, it is also advisable to deactivate it. The account will go private, and be sure that it will hide all the posts, comments, likes, profiles, and many other things.
As we have seen above, this process is simple, and it only takes a few minutes. The duration depends on the prolific of your Twitter handle. While you can reactivate it within 3o days, Twitter does not let you reactivate after 30 days. If you do not log in within 30 days, Twitter deletes your account permanently.
The only thing differentiating deactivating and deleting a Twitter account is that the deleted account is gone forever. You can not reactivate it, but deactivating an account is hidden from the website but still exists.
Even after the above process, your data are still visible on search engines like Bing and Google. You must follow the relevant search engine to remove your information from the database. you can also download their archives when you still want to hang around on these old Twitter account
---
Conclusion
Sometimes, Twitter is annoying, so you want to quit it permanently. The only solution is to deactivate it. Still, you can reactivate it, but it will be deleted forever. There are different procedures for different devices. This article has highlighted every corner and given you a detailed guide. Read and grasp the steps. But remember to always confirm the action before deleting and have a meaningful reason for deleting your Twitter account.