Do you have problems converting your latest iPhone's photos to JPG? Here is a complete guide to help you convert the HEIC photos to JPG on your Mac computer.
If you have recently updated your Mac to the latest version of macOS, then you must have noticed that the default photo format has changed from JPG to HEIC. However, most apps and services still don't support the format.
The main difference between JPG and HEIC is that it takes up less storage space on your phone or computer while maintaining the same quality as a JPG file. This makes it easier for people to quickly take more photos without running out of storage space.
---
Why Need Convert HEIC to JPG?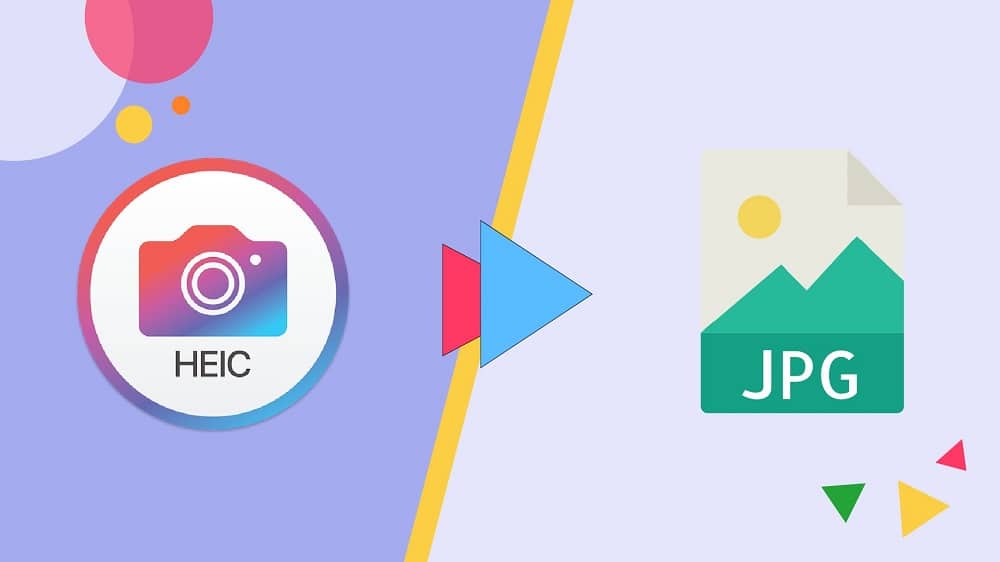 HEIC is short for High-Efficiency Image Format, which Apple introduced in 2017 with the launch of iOS 11. It's automatically used on your iPhone or iPad when you take photos and videos, replacing JPEG. HEIC offers better compression than JPEG, so it can save you storage space and it looks better, too. However, many PCs don't support HEIC yet.
The upside is these images are half the size of JPEGs with the same quality. The downside is these files may not be compatible with your other devices — like Windows PCs or Android phones — or with older versions of macOS and iOS. So when you want to send a picture to your Android friends or upload your photos to Dropbox, Facebook or other social networks, you need to convert HEIC to JPG format.
Wondering why Apple choose this new format? The answer is simple, saving storage while retaining high-quality images.
---
How to Convert HEIC to JPG on Mac
Have you noticed Facebook won't even accept the iPhone photos in HEIC format? So for you to share them, you won't have any option than converting them to the JPG format. There are various ways you can go about this, and the good thing is that they are all very easy and non-time-taking. Here's how to go about this.
---
Use Preview to Convert HEIC to JPG on Mac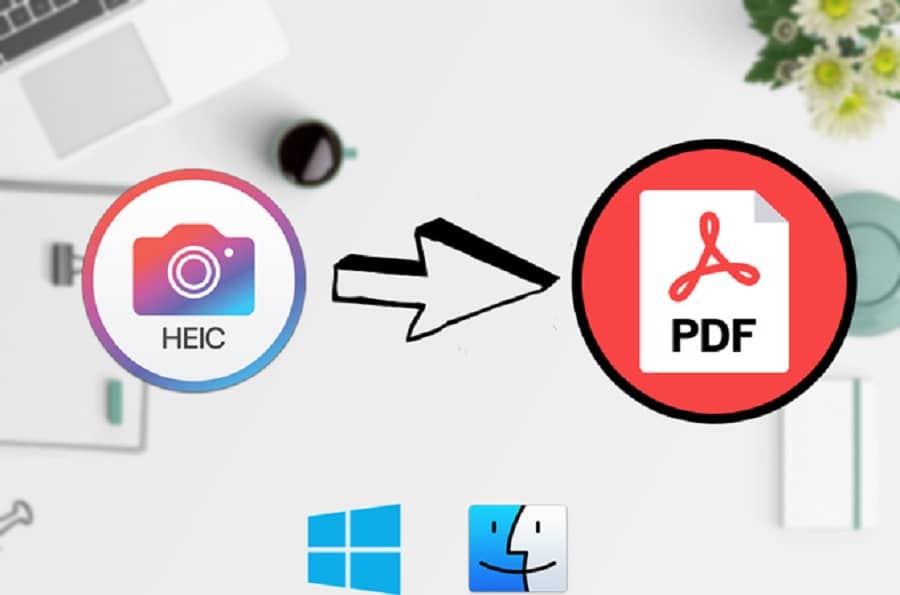 There's no need to download extra software in order to convert HEIC to JPG on Mac — Apple's own Preview program has everything you need.
Step 1: Open the image you want to convert in Preview. The easiest way is just to open your Photos app, double-click on the photo file to open it, and it will automatically open in Preview.
Step 2: Click File → Export.
Step 3: Select JPG as the file type from the dropdown menu. Remember that the higher the quality setting you to choose for the compression level, the larger the file size.
Step 4: Choose where you want to export your file from the Where pop-up menu (it'll default to where your original was saved).
Step 5: Click Save. That's all it takes!
The good news is that you can select multiple photos and have them converted at once as well.
---
Use Automator to Convert HEIC to JPG on Mac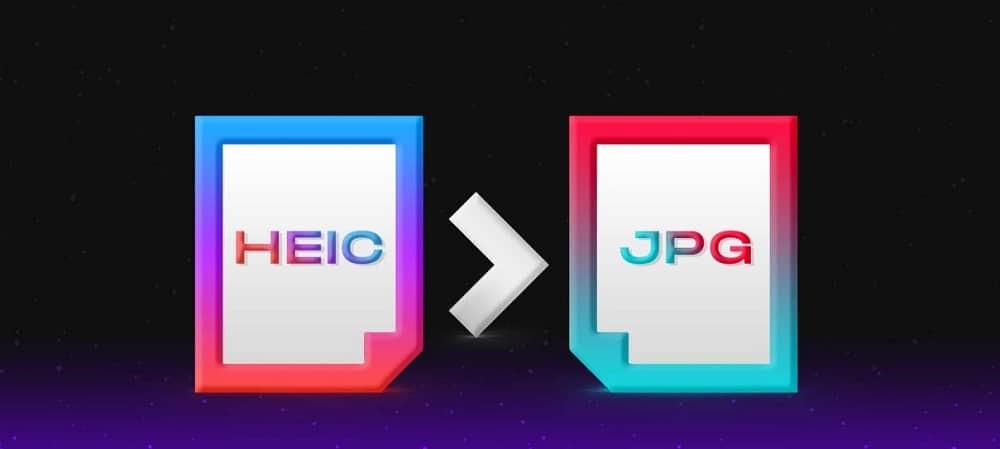 Mac's automaton is a powerful built-in tool that allows users to create and run workflows consisting of a sequence of discrete modules called actions.
Step 1: Open Automator and select the Application option from the template chooser screen.
Step 2: Click File > New and then choose Service as the document type at the top of the window. Some OS versions may not have Service and have Quick Action instead.
Step 3: There are some dropdown menus on the right side of your screen. Look for one that states Workflow receives current or Service receives selected. Select an Image.
Step 4: Select Library> Photos from the Actions lineup on the left side of Automator, and then drag and drop the Image types into the grey area on the right. You may receive a prompt notification enquiring on whether you want your HEIC files replaced by your JPG files or retained alongside them.
Step 5: If the procedure is not yet completed by now, change the image format to JPG on the Change Type of Images tab.
Step 6: Export your changes. Navigate to File > Export. Name your script, then Save. Advisably, for convenience, it is best saved on the desktop.
---
Use Photo to Change HEIC to JPG on Mac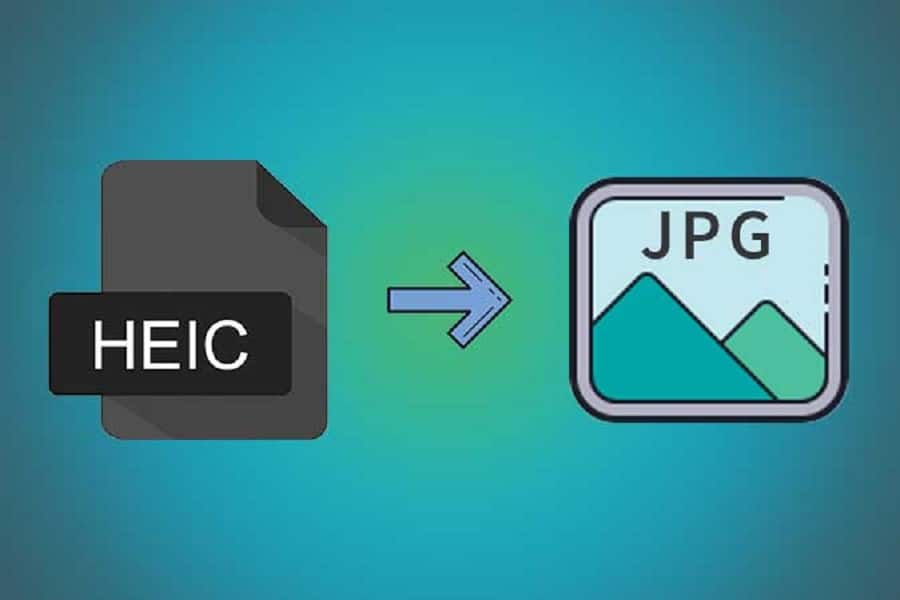 If you want the best quality JPG possible, Mac's built-in Photos app for the job; instead of online tools that may leak your photo. Here's how:
Step 1: Open the Photos app on your Mac.
Step 2: Select a single photo or multiple photos in your Library and drag or copy-paste them into any Finder window. The selected photos will be converted automatically right away and will be ready for export.
Step 3: Click Export.
Step 4: In the Export window, set Format to JPEG, then choose from one of the three options under Image Size: Actual Size, Full Size, or Custom. If you selected only a single photo, it would be exported with a default name. If you exported multiple photos at once, they will be saved in a folder with a default name. By default, this folder will appear on your desktop.
---
Use Third-Party App to Convert HEIC to JPG on Mac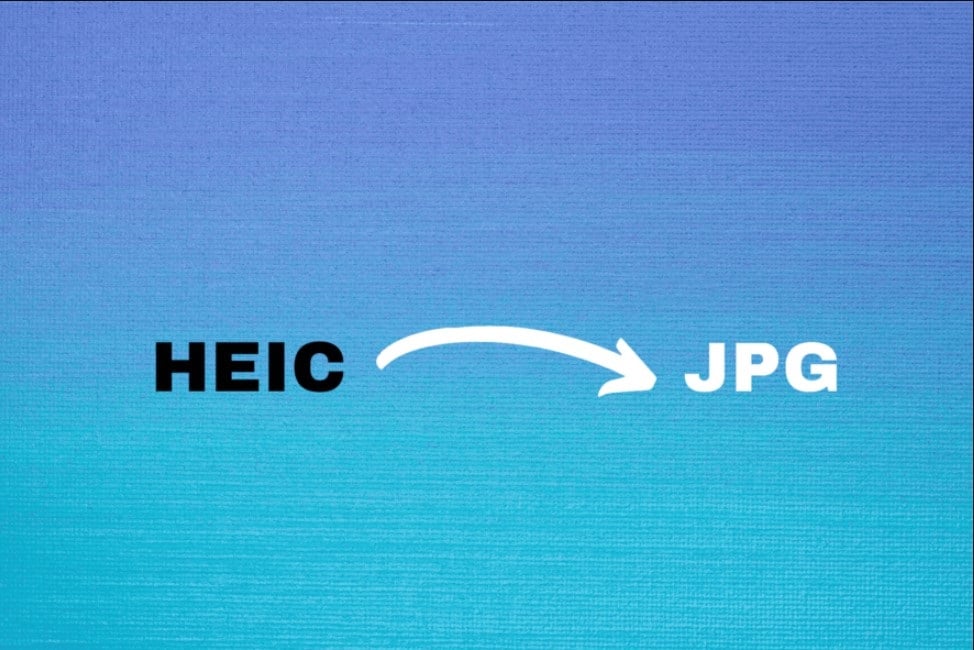 There are many third-party apps for photo conversion. Some of them are free and some of them require payment. So to access the third-party app of your choice for the conversion, you can google [ Heic to jpg converter]. This will present you with a variant of options to choose from. You must, however, know that not all online apps are to be trusted.
Some may be out to phish for your information. So you'll need to run virus checks on any apps before installing them to your PC. Therefore, it's only advisable to go for the third-party apps only when you have older model Macs that don't have High Sierra or any latest OS.
---
How to Convert HEIC to JPG on Windows
You can use an online converter to convert HEIC images on your Windows computer, but it's risky because many online sites have privacy issues. So here are some of the best methods you can rely on:
Use Photos App
Step 1: Download the default Windows Photos App if you don't have it.
Step 2: Install and launch it
Step 3: Choose the HEIC image you want to convert and click on Open. Being a HEIC file, the image may not open automatically. In this case, right-click on it and tap on [Open with Photos].
Step 4: Hover over the HEIC image in the app and click on [More Menu] (3 dots). Select the [Save as] option from the appearing dropdown menu.
Step 5: In the new pop-up window, choose the [Create a copy] option to save the HEIC image as JPG. Once you are done with this step, click on the [Save] option.
Step 6: However, this procedure works for Windows 10 and 11 only.
---
Use iOS "Automatic" Transfer Mode
The trick behind this procedure is that a built-in setting in Iphones allows for automatic conversions when USB transferring files to windows 10. So the procedure is only applicable to Windows 10 computers only.
Therefore, as you connect your iPhone to the PC via the USB cable, the conversion will be done automatically in the iOS system before transferring the photos.
---
Use CopyTrans HEIC for Windows
With CopyTrans HEIC for Windows, you can convert your photos to JPEGs quickly and easily. It runs as a portable application, and it's very easy to install and use. Upon installing the CopyTrans HEIC for Windows, the application installs its extension to help you in Heic image conversions.
After installing it, you can make your conversions by:
Step 1: Locate the photo you want to convert
Step 2: Right-click and tap on Convert to JPG with CopyTrans.
---
How to Convert HEIC to JPG on iPhone
There's no need to worry anymore about the incompatibility of HEIC photos in your iPhone with other devices. Apple has made it all easier for you. Here's what you need to do:
Step 1: Open your iPhone's photos app and select the HEIC images you would like to convert. You can select a single image or multiple images as long as they are all HEIC format images.
Step 2: Click on Share and select Copy Photo.
Step 3: Open the Files app on your iPhone and select iCloud Drive, on My iPhone.
Step 4: While still in the files app, long press and select Paste in the folder you would want. Your HEIC images will now be converted to JPEG.
---
How to Stop Taking HEIC Photos on Your iPhone
While HEIC photos are a great way to save space on your iPhone, they may not be your best choice if you need to share them with other users or to your social media accounts right away.
Other users have reported problems with HEIC images, such as slow loading speed and compatibility issues with certain file types.
If you want to switch back to JPEG, here's how to do it:
Step 1: Navigate to Settings on your iPhone and locate Photos
Step 2: Scroll through the list and tap on Automatic.
That is it. You can go ahead and take all your photos without worrying about their compatibility issues.
---
How to Transfer Photos from Your iPhone as JPG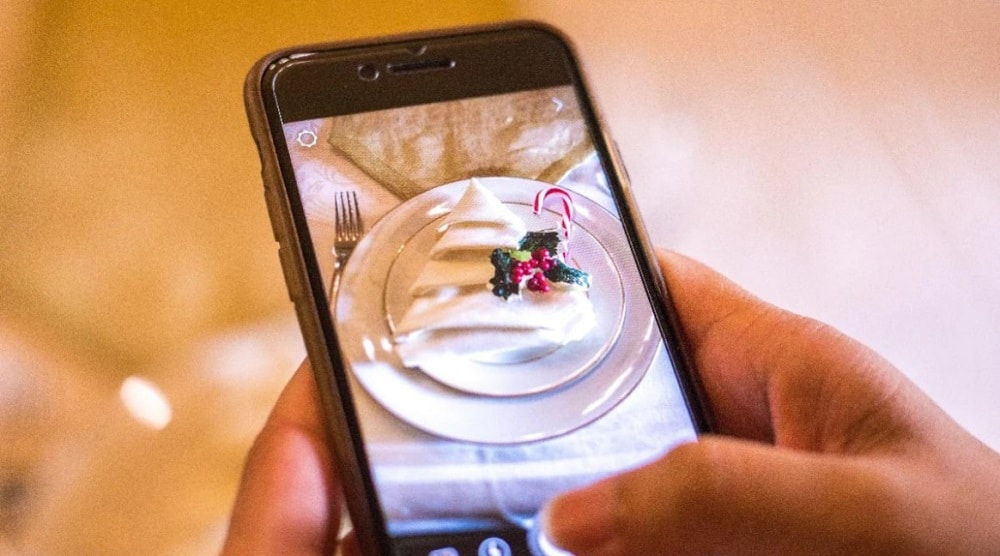 Did you know you can shoot HEIC photos but transfer them as JPGs? To enable this mode, here's what you should do:
Step 1: Navigate to the Settings app on your iPhone
Step 2: Select Photos
Step 3: Navigate to the Transfer to Pc section
Step 4: Select Automatic
With your iPhone's built-in camera, you can enjoy both services – HEIC Photos and still enjoy their fast and compatible transfer as JPGs.
---
Conclusion
HEIC is a much more efficient and compact format than JPG. It lets you store twice as many photos without increasing the storage space they take up on your device. But many users often encounter challenges when they have to share these images. However, this should not be the case anymore, considering the various ways to change the photos file formats.