Do you want to transfer files from iPhone to Mac easily? Please, read our article on how to airdrop from iphone to mac for a detailed guide.
Airdrop is one of the best features of Apple products. It enables the users to transfer files from iPhone to Mac and vice versa wirelessly. While this tool saves time, it is st8ill reliable when you want to transfer large files to other devices. When you have the settings configured on your devices, you can effortlessly airdrop files from mac to iPhone or iPhone to Mac.
This article will cover the preliminaries and then guide you on how you can airdrop files. We will also help you grasp what an airdrop is and resolve issues. The feature is important to the photographers using their iPhones to take photos and to mac users who prefer editing using big screens.
You can also utilize this feature while sharing your music files with other users. So, if you are not a fanatic of iCloud, then airdrop will help you manage the photos and other files.
First, let us go into the basic knowledge of an airdrop before looking at other preliminaries.
---
What is Airdrop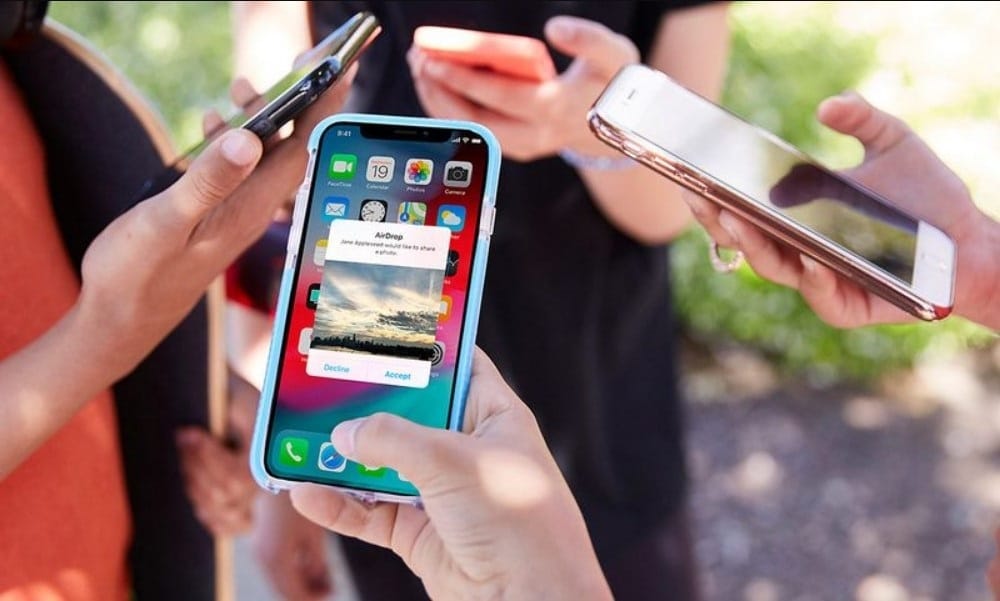 Airdrop is a feature that is found on the apple products such as iOS devices and Mac. It enables these devices to share files without a physical connection, minimizing the fuss. Therefore, besides sharing files with friends via email address, airdrop works well and is faster than any other method you might employ in such a situation.
However, for this feature to work, the devices must be apple products. to clarify, according to our previous articles, airdrop transfers photos, and it effectively transfers anything shareable. A good instance is airdropping a website from your iPhone to a friend's MacBook. Beyond even transferring playlists, locations, and contact details, this is a great tool.
---
Prepare for AirDrop from iPhone to Mac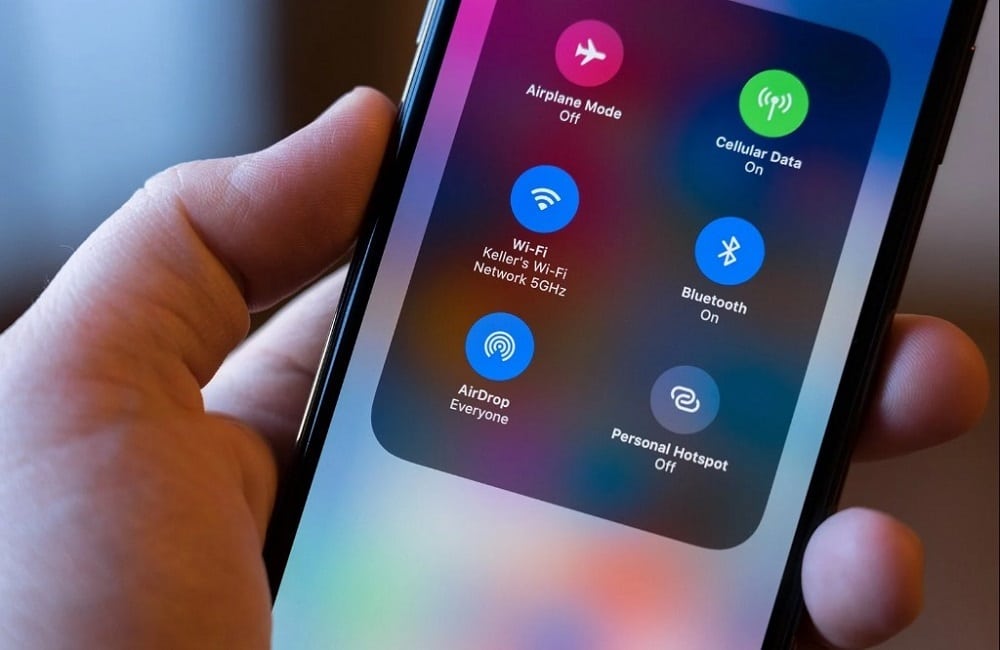 It is also good to prepare early before starting airdrop and teach you how to airdrop documents between apple products. Therefore, there are several things you need to perform first. To begin with, the person you what to share the files with must be close to you. This means the device must be within the range of WiFi or Bluetooth.
Secondly, Bluetooth and WiFi must be turned on on all the devices. And when you realize that one device has a hotspot turned on, make sure you turn it off; otherwise, an airdrop will not work. Then, ensure that the recipient device has the airdrop feature to receive from contacts only.
Therefore, the receiver must have your mobile number or your Apple ID  saved on the contact card for it to work. But when you are not saved on the contact card, change the airdrop setting to everyone for them to receive the files.
It is advisable that, once you are done with airdrop, always make sure that it is turned to contact only, and if not, then turn to receive off so that other people cannot discover your device to send you unnecessary files.
Also, when selecting the files to transfer, select the important documents only since sending everything might take you forever, depending on the size. You can remove duplicate photos using Gemini photos software as well as separate blurred and similar photos to be sure with the files you are sharing with a friend.
---
How to Turn on AirDrop on iPhone and Mac
Now that you have the preliminary preparations at your fingertips, let us turn on the airdrop feature before sharing the files or photos. We start with the iPhone.
---
On iPhone
You must understand that turning on an airdrop on an iPad is the same procedure that applies to an iPhone. Therefore, follow these steps:
Step 1: On your iPhone, click on the settings icon.
Step 2: Then scroll down to locate general and tap it to open the next menu
Step 3: Then click on airdrop
Step 4: On your airdrop menu, you can decide to select contacts only depending on the recipient or sender. Contacts only will enable you to share files with the user on your contact cards. so, anyone nearby and has or you have their contact can receive the files
Step 5: Then next, make sure that you turn on the WiFi and Bluetooth on both devices. they must all be within a range of 30 feet to start transferring the files
---
On Mac
When using Mac, turning on the airdrop is somehow different but simple. Here are the guides:-
Step 1: Click on finder to open.
Step 2: And from the left sidebar, select airdrop. selection will open an airdrop window
Step 3: Then you will be able to locate 'allow me to be discovered.' This is found at the bottom of your screen, and another drop-down menu follows the option. From the drop-down menu, you can decide to select everyone or contacts only.
Step 4: Also, make sure that your device has WiFi and Bluetooth turned on. And be within a range of 30 feet from the receiver or sender so that your iPhone can discover and start sending files to the receiver.
---
How to Airdrop from iPhone to Mac
This is now our main area after turning on the airdrop. The whole process begins here to start sharing files from iPhone to mac devices. thus, follow these steps:
Step 1: Go to the files, select the one you want to transfer, and then open it. When you want to share numerous photos, use the photos app, click on select all or choose all t start airdropping them.
Step 2: After that, click on the Share button located on the lower left-hand side of your screen.
Step 3: Select airdrop
Step 4: Then you will have a menu to select the Apple device to receive the files. A blue circle will surround the button, and underneath, you will see a word waiting, which changes to sending, then lastly sent
Step 5: Once you are done sending the files or photos, click on done.
We have not mentioned that the iPhone will transfer files to the mac, where the mac will receive them as HEIC files. Therefore, not all macs have the software to open such a format. There is a need to learn how to resolve this problem. We will cover more details later on this or read more guides online.
---
How to Airdrop from Mac to iPhone
In this section, we take another direction to airdrop from the mac to the iPhone. The process is the same before we go into steps, but it is now shuffling files in the opposite direction. There are two situations here.
---
AirDrop a Photo from macOS Photos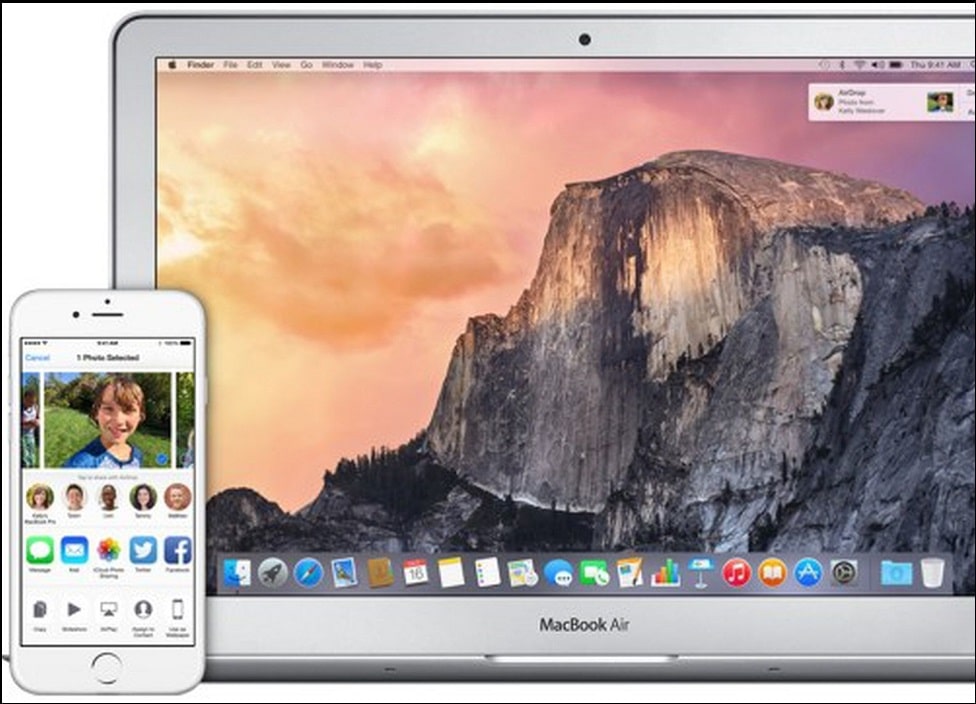 This is the guide on how to airdrop photos from macOS photos.
Step 1: On your Mac device, locate photos and open them.
Step 2: Then choose the photo you want to airdrop or transfer to the iPhone. But when you wish to share multiple photos, then select through clicking your required photos while holding down the command key
Step 3: After multiple selections, tap on the share icon which is at the top of your screen and select airdrop from the menu
Step 4: Select the device or the iPhone you want to transfer the file to from the list. Likewise, it will indicate wanting, sending, and then sending. When it is done sending the files, tap done.
Step 5: You will have the files that are photos on your iPhone, and you can open them anytime you want to use them.
---
AirDrop a Photo from Mac's Finder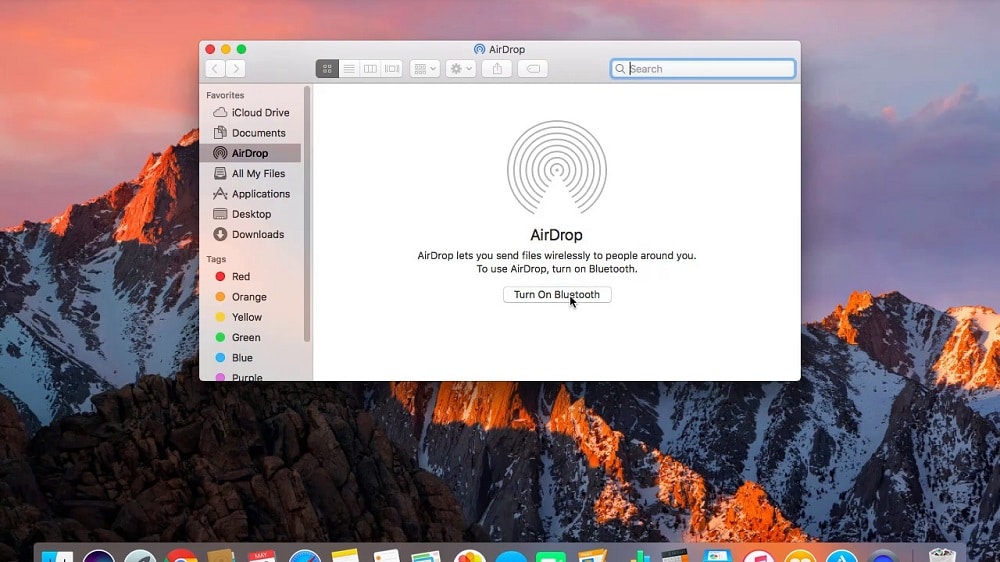 Secondly, you can airdrop photos from the mac finder to the iPhone. This is somehow different, as shown below:
Step 1: Ensure that the devices have WiFi and Bluetooth turned on and on standby.
Step 2: Then locate the finder on the Mac device and click to open the finder with the photos to select.
Step 3: Choose the photos to highlight them. Likewise, when sending multiple photos, always remember to hold down the command key while tapping on the photos you wish to share to the iPhone.
Step 4: After that, tap the share icon, which is found at the top of your screen, and select airdrop from the menu.
Step 5: Choose the name of the iPhone device to send the files
Step 6: When you are through with the transfer, tap done.
Step 7: You will get the photos on the Photos app on your iPhone, and you can open them anytime to view of for the next usage.
---
Why is Airdrop from iPhone to Mac Not Working
technology is always advancing day and night. Therefore, airdrop might not be perfect, and it might fail to work at some point. There are multiple reasons to explain this issue:
Mac device is on sleep mode
for an airdrop to work effectively, make sure the mac device is active to be discoverable through an airdrop. Wake it up by taping nay key.
The issue with the Bluetooth connection
There are many problems you might experience now and then. Therefore, when other alternatives fail to work, try toggling the Bluetooth icon to turn off and then on again. Airdrop relies on Bluetooth to discover the contacts. This means you should ensure that Bluetooth is turned on and working effectively.
The Mac device is on airplane mode.
You know that airplane mode leaves cellular and WiFi turned off on any device. Thus, you should try turning off airplane mode and check if the airdrop will work. If not, then there is always another option.
Personal hotspot WiFi on mac device
If the device uses the WiFi from your hotspot, this option disables airdrop immediately. They both need WiFi to work. Therefore, we recommend turning off the hotspot feature to make the device discoverable.
Mac is not discoverable by airdrop
while on settings; ensure that you set the mac airdrop to discoverable by contacts. if not, try making it by everybody according to our previous instructions.
---
Conclusion
Airdrop is a very important feature of Apple products. It is an in-built tool that permits users to transfer files from one device such as iPhone to a mac or vice versa directly without a physical connection.
Please read and understand our guide on using airdrop in sending files, videos, and photos between Apple products. It is good to give airdrop a try, and when you get sued, you will forever wonder why you have been living without airdrop in your toolkit in this advanced generation.