Do you ever wonder how in the world people add music to Instagram videos? Well you're in luck because that's very much possible. Read on this article for step by step guides on adding your favorite music to Instagram videos.
Music is an integral part of life. Whether it's a bird singing, or a car rolling by, there's always some kind of music in our lives. So with Instagram slowly becoming more like its big brother, Facebook, you can now share music with the world and make your feed that much better!
Do you post on Instagram regularly? If so, then you might know the struggles of adding good music to your video posts. Whether you're looking for a legal way to use music on Instagram or just want to avoid copyright strikes altogether, this post will have your back.
---
How to Add Music to Instagram Video Story
If you've seen some of the more creative Instagram stories on your feed, then you're probably wondering how to add music to Instagram video stories.
Well, you've come to the right place because I'm going to show you exactly how to do it.
Step 1: Once you have the Instagram app open, tap the encircled [+] icon at the top or bottom of your screen. (It's either on the top or bottom depending on the version of Instagram in use)
Step 2: Select [Story]
Step 3: Select the camera mode to shoot a video or swipe up to locate your video in the camera roll.
Step 4: Tap the sticker button at the top of the screen, and select the [Music Sticker]
Step 5: A new screen will show up where you can browse for music by genre or use a search bar in the top left corner. Once selected you can add it to your video.
Step 6: Scroll through the options at the bottom of your screen for a specific display of your music.
Step 7: Once you are sure everything is set as you wanted, select [Done] at the far right on the top of the screen.
Step 8: Select your story from the bottom-left to publish your video.
---
How to Add Music to Instagram Video from Spotify
You might want to add music to Instagram videos because it makes the video more attractive. However, when Instagram only supports adding music before recording or sharing the video on the account, many people encounter problems.
Here are various ways to add music to Instagram from Spotify during Instagram video creation.
1.  Through Phone's Microphone
As Spotify teamed up with Instagram, you no longer have to screenshot a song in order to share it. To publish Spotify music to IG, just follow the steps in the video above!
When capturing the story on Instagram, users can also capture voices from the phone's microphone. This is also the simplest method for including music in an Instagram story. Here is how to do this:
Step 1: Launch the Spotify Music app and select the song you wish to use as a soundtrack for your Instagram story.
Step 2: Next, tap on the song you want to include in your story and choose it. Now, select the segment of the music you wish to add using the time bar. Then put the song on hold.
Step 3: Next, open the Instagram app and make sure you're logged in.
Step 4: Next, open Spotify and play the selected music at the same time recording your video with the Story camera. Do it by hitting the Camera button in the upper left corner of Instagram. Because Instagram allows you to capture video while playing music, the song will be instantly added to your story with very little effort.
---
2. Through Spotify Music Converter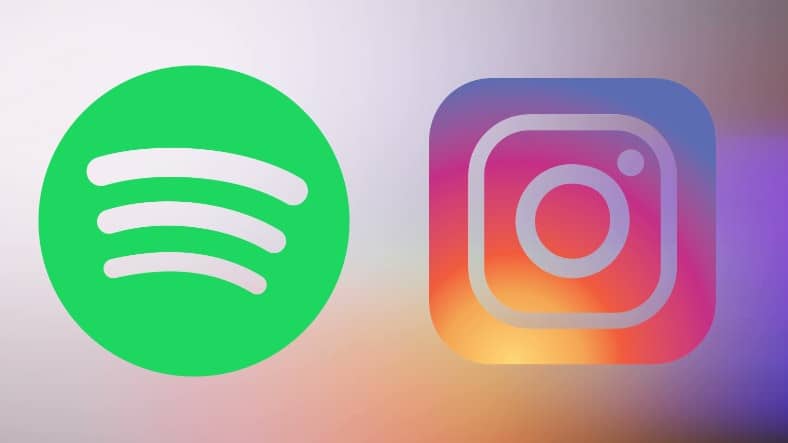 Picking music for video is not always a piece of cake, especially when you want to find a tune for the video captured by Instagram.
Instagram allows users to upload videos up to 60 seconds in length, record videos, edit, post on Instagram Stories, or send privately through Instagram Direct. However, these features also have some limitations. For example, if you want to add Spotify music to your Instagram video, you will find it is not available.
Here are two steps you can use a Spotify music converter to add your music to an Instagram post.
Step 1: Download Spotify music to MP3/ AAC/ FLAC/ WAV/AIFF: Because Spotify music is all DRM-protected, you'll need a Sidify Music Converter to convert Spotify music to MP3, AAC, FLAC, WAV, AIFF, or ALAC in 100% original quality.
Step 2: This option involves inserting your audio track into an Instagram video using third-party software: Most Instagram users are always uploading an already produced video and then adding the background music later.
There are a few apps that can take any video you've taken on your phone (or tablet) gallery and combine it with a music file to produce an amazing story that will move people and have them humming to the tune all day. The InShot Video Editor app, which is accessible for Android and iPhone users, is the best for this task.
Are you conversant with downloading Spotify music to Mp3 for use in your Instagram stories?
Here is a quick guide on how to go about this:
Make sure you have a Windows or MAC OS running on your pc; you should also have Sidify music converter and Inshot video editor on the pc as well.
Sidify allows you to import music from Spotify. So to begin, open the Sidify software, click the "Add" icon, and then drag and drop any Spotify audio file or playlist into the Sidify adding box. Check the song you want to convert, then click "OK."
To adjust the output parameters; click the setting button having [Output format/Quality/Conversion mode..] You can select an output format such as MP3, AAC, FLAC, WAV, AIFF, or ALAC, as well as set output quality up to 320 kbps and output path.
Start your conversion. To begin downloading Spotify songs in a simple format with ID3 tags preserved, tap the [Convert] button. Once the conversion is done you can get the converted music on the left tab on your computer screen on the same conversion page.
Transfer the converted Spotify music to your iPhone or smartphone.
Open the video on your phone with the InShot Video Editor. Check on any video setting you may need adjusted on your video and once done save the file and add the Spotify music; ready for uploading to Instagram.
---
How to Add Music to Instagram Picture
Adding music to your photos sounds like a fun thing that you can do on Instagram; it can be a great way to attract new followers, by making your posts more attractive and meaningful. Here's how to do it using InShot it's the best and easiest way:
Step 1: Import Images (Using InShot)
You'd always select videos when opening InShot, but this time you will select your favorite picture from the gallery. The great news is you can select as many pictures as you want.
Step 2: Add Your Music
Are you adding a music file already saved on your device or do you want to do some edits on the song?
Tap on the [Music Effect] icon on the bottom left of your phone's screen.
Click on [Tracks] and select your favorite song or the one you want to add to the file.
If you want to use a voice-over record as your music, select either the [Record] or [Effects] keys at the bottom of your screen page.
In case you are wondering about the function of the [Tracks] button beside the two mentioned above; it has the [Featured], [My Music], and [Effects] that you can use appropriately for different edits functions on your song.
---
How to Add Music to Instagram Reel
Since its inception in 2020 Instagram's Reels feature has become a go-to location for creators to experiment with short-form content.
The Reels feature is located in a dedicated tab on your profile, and it's also integrated into the Stories camera. It allows you to create short video clips of up to 15 seconds long and add music to them.
Here's how to use it effectively:
Step 1: On the Instagram home page, click the [+] sign in the top right corner. At the bottom of the page, click [Reels].
Step 2: On the left drop-down icons, tap the [Music] icon at the top of the list of icons.
Step 3: Choose the [Track] you want to include in the Reel.
Step 4: Select the segment of the music you want to utilize for the Reel using the rectangle slider at the bottom of the screen.
Step 5: First-time users of Instagram reel often forget to add their music before their Reel. If you find yourself here, you should not be worried since Instagram gives you the option to add your music both after and before recording the Reel.
---
How to Add Music to Instagram Videos Without Copyright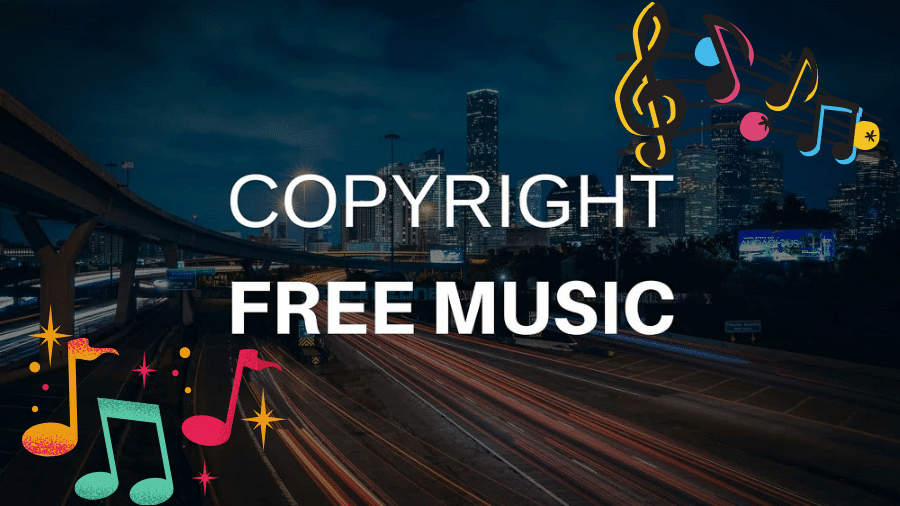 Instagram is known as a visual platform, but that doesn't mean you can't add some tunes. However, you can't just post any video you want and back it with your favorite song. There are some copyright laws that prohibit that. But there are also ways around it so you can add your favorite tunes to your Instagram videos without getting in trouble or losing followers.
To go about this option, you will need to purchase music that is freely available under a Creative Commons license.
Here are a few tips on how to find creative commons license music for your videos on Instagram:
Step 1: Find copyright-friendly sites
Step 2: Search for songs by genre or mood
Step 3: Check out the YouTube Audio Library or SoundCloud
Step 4: Search for [royalty-free] or [Creative Commons] on your favorite websites
Step 5: Download songs using a video downloader app
There are however, few problems associated with this method. These include:
You must credit the composer of the piece of music, therefore include a line in the video that credits the song's author.
You don't have a formal document proving that the song's license terms will not be changed in the future, which isn't the case with paid licenses.
You just need to make sure that you check out their terms of service before using them in your videos, as these may be different from what you're used to from regular radio stations or streaming services.
---
Conclusion
If you want to add music to your Instagram video, it's easy to follow the steps above and make it just as professional and exciting. Keep in mind that adding music to your Instagram video adds excitement and feeling to your video. It makes it more fun to watch!