Do you frequently post content on TikTok, but you find it hard to track who viewed your content? Tracking your video content on TikTok is necessary for maintaining healthy engagement and growth. Then read our article to know more about tracking TikTok video viewers.
If you are a TikTok fanatic, you have tried uploading videos on TikTok. You have spent a few minutes tracking the views counts and new views watching your video content. And because of human nature, when you find people watching a video you created, sometimes you get a rush. Most of us are even curious to find out who has seen our video or visited your TikTok profile. A crush might be obsessed with your videos. The shit can happen anytime.
But remember, TikTok is a famous social media platform, and it is also adding new features as it advances and make it interesting for the users. So the question here is, can you see who views your videos or profile on TikTok? Find the answer in our article.
---
Can You See Who Views Your TikTok Videos?
Even though TikTok is growing and has become the talk of the day with new features added now and then, it is not yet possible to know who exactly views your TikTok videos. Tiktok is yet to have such a feature to reveal the account that views your video's contents.
This means, Tiktok does not only keep you anonymous, but it also hides you to access the account of anyone who viewed your video contents. Instead of giving that statistic or the name, they only indicate your video's total number of views.
However, there are multiple tools online that claim to help you know who viewed your TikTok videos. All these are scammers and stay away from them. This is because the truth shall remain that you will only be able to access the number of viewers. The case with likes is different as TikTok sends you a notification with the name of someone who liked your video.
---
Can You See Who Saved Your Video?
Tiktok always maintains your online privacy. And no case will it notify you when someone saves your video. This is according to their rules. Therefore, anytime you upload video content on this platform, you are with this reminded that in no, circumstance will TikTok let you know that someone has saved your video. The same applies to screenshots and recording.
However, any downloaded video on TikTok comes with your username and TikTok logo as a copyright symbol. Still, TikTok also gives you the mandate to decide and allow your video to be downloaded. You can always disable video saving unless they use a third-party tool.
---
Can You See Who Views Your TikTok Profile?
Tiktok previously had a feature that you could use to know who viewed your profile until late 2021. the feature was taken down for an unknown reason. However, in 2023, the feature has made a comeback but has a few tweaks.
And it is also available for only a few people. Therefore, this is an optional feature that you can decide to use or opt-out of if you wish anytime. Use can now track their audience and access who views their profile. So, if you are an interested reader of TikTok, then here are guidelines on how to activate it:
Step 1: Launch the TikTok application, and if not logged in, then log in using your username and password.
Step 2: Then click on the profile icon, which is found at the bottom right-hand corner
Step 3: Tap on the menu icon located at the top right corner
Step 4: The tap on the eye symbol
Step 5: From the menu, select turn on view history
Step 6: So when you are done with the above steps, you can keep checking on who viewed your profile anytime. The people will be listed on the list for 30 days. However, this feature is only applicable when both parties have this feature turned on. So, count out when someone views your profile and does not have the feature turned on.
We hope you know that TikTokers are not featured fanatics, and most people prefer turning off the feature for reasons. Since TikTok has very strict rules against harmful and mostly adult content, the feature is meant to guard your account, especially for questionable viewers.
Hence, it is making TikTok a safer place to be. You can turn it off and stay anonymous, which is also a good option, but it takes a few days to activate your account when you turn it on.
---
How to Access Others' TikTok Profiles Without Being Detected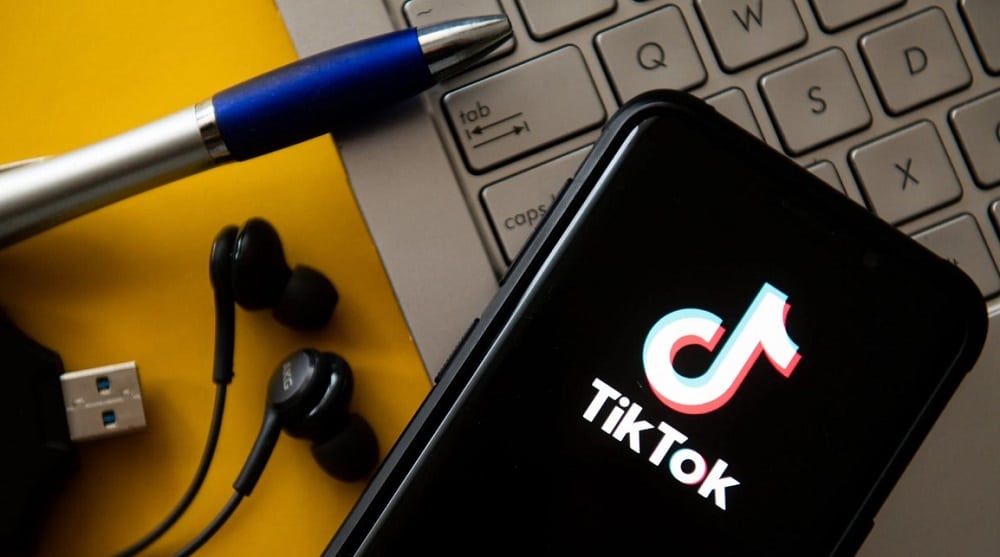 Tiktok is among the best popular social media platform among the young generation due to its creativity and help from third-party software. There is much different third-party software you can use to stay anonymous even when you want to view someone's profile.
Besides third-party software, the TikTok website also lets you access content and see the profiles of users online without them detecting. They keep you anonymous since you can watch the video contents even without login into the account. Therefore, when you want to stay anonymous, use such an opportunity online, But when it comes to customizing or filtering the videos, it becomes mandatory to sign up for the account.
You can always sign up for a TikTok account to keep you anonymous; you need to use private tiktok viewers like urlebird.com and TikTok.com. For instance, urlebird.com is the top TikTok online viewer application; It allows you to access someone's TikTok profile using a computer. Many platforms online can offer you a new perspective on TikTok. Try to use them, and we guarantee you that you will always remain anonymous.
---
How to See Your TikTok Videos View Counts
In this article, we did not only want to focus on how to view the video and profiles anonymously, but we will also teach you how to access your video view counts on TikTok. TikTok has millions of active users but getting views and new followers are hectic.
Tiktok, before rebranding, was well known musically. And it doe not only give you advanced tools to edit your video, but you can also view, like, and have a conversation through direct messaging. To get famous on TikTok is easy when you have an audience. Then focus through on widening the profile of visitors to grow the account.
Today, TikTok has a feature that can enable you to see the number of your videos count. Knowing the video view counts helps you identify the most viewed videos on your profile. This is vital as you can use it to know the most engaging content. Therefore, follow these steps to see the video view counts:-
Step 1: Launch your TikTok application and log in with the relevant details., If you are already logged in, then proceed to the next step
Step 2: Go to the account and click on your profile.
Step 3: Select the videos you want to see. The video views count from the list on the profile
Step 4: Click on it, and you will see a numerical figure showing how many people viewed that particular video content.
And that is everything about the TikTok views count.
---
How to See Who Likes or Reposts Your TikTok Videos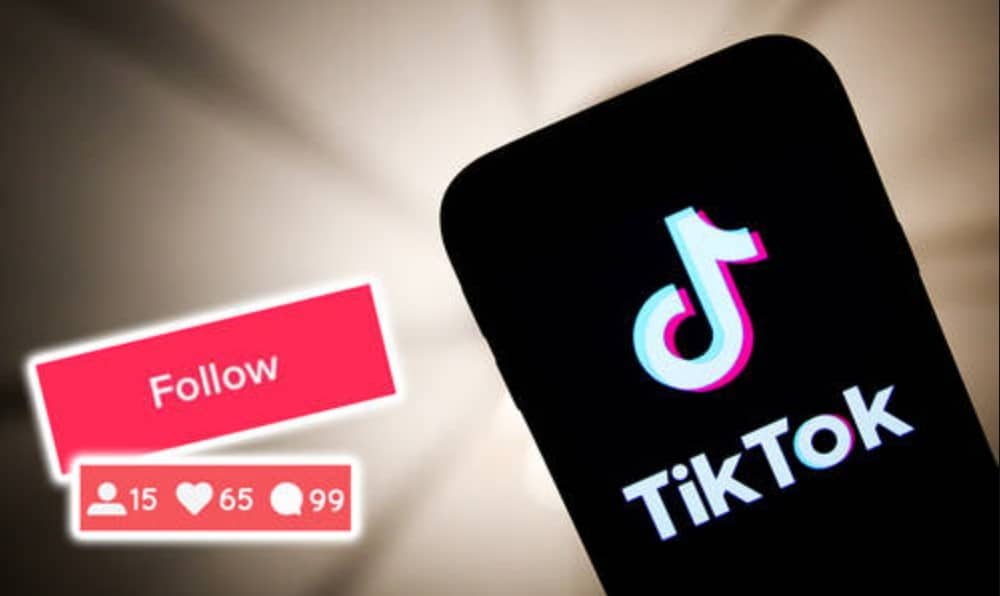 Most social media platforms often change their policies, and that is normal. They even come up with new features and community guidelines. Tiktok is not excluded. Therefore, you can see someone who likes or reposts your TikTok video content. Let us guide you on how to go about it:
Step 1: Open your TikTok application and from the home screen, click on the inbox tab, which is at the bottom
Step 2: Then click on the drop-down menu from the top
Step 3: Then filter notifications to access the accounts that liked your videos, the ones that commented, accounts that mentioned you, and the followers.
So, when you want to go into details and access other insights such as the peak hours, time, and date when your audience is most active for optimized engagement, you can upgrade to the pro account. Pro account is free but offers you detailed analytics, which is vital in gaining new followers and promoting the profile. Before proceeding to the next section, let us see how you can upgrade to a pro account on TikTok.
---
How to Upgrade to a TikTok Pro Account
New users of TikTok with business accounts have limited features to access. Such features include the capability of adding a website URL to the profile. Therefore, if you own a personal account but wish to upgrade to the pro account, we will teach you how it is done here.
Step 1: So, log in to your TikTok application.
Step 2: Then tap on profile and click on the 3 dots found at the top right corner of your screen
Step 3: The click manage account
Step 4: Click the switch to a pro account
Step 5: Again click Next under the heading business account type
Step 6: Then select the category which fits your business and click on it. If not available, keep scrolling to access more categories based on your niche.
---
How to Set Up Who Can See Your TikToks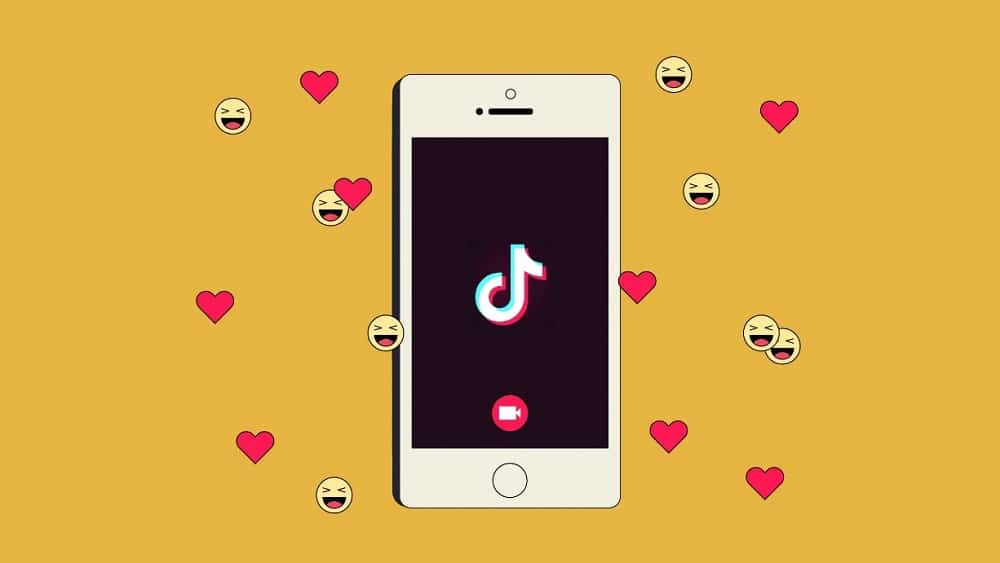 The platform offers you two main options when you want to control who sees your video on TikTok. First, it turns the profile from a public to a private account, and the second is to block a specific person you do want to access your profile. Let us dive into details now:
TikTok Account Private
When someone might annoy you or due to someone's issues, you might want to restrict someone from accessing your TikTok. Therefore, you can make your account private following the below procedure:-
Step 1: While on your TikTok account, navigate to the ME section and click on it t the bottom right corner.
Step 2: Then choose the 3 dots icon found at the top right corner that is settings and privacy
Step 3: Choose privacy
Step 4: When on the privacy tab, the button to a private account
---
Block Specific Users
If turning the account to private still gives the target person access to TikTok, we recommend you block that specific user. A private account lets you deny or approve new followers and private messages. However, other things are still public such as bio, profile photo, and username. Therefore, if you want to block someone on TikTok is simple.
Step 1: Log in to the TikTok account
Step 2: Then identify the profile of the target person you want to block
Step 3: Click on the menu icon, which is at the top. It resembles the 3 horizontal dots or sometimes lines,
Step 4: From the options, click the block. this is the last option at the bottom of your menu.
---
Conclusion
Tiktok is a famous social media platform for sharing short video content. Since it comes with many advanced features, it is easy to manage and monitor your audience and profile. So, following our guides above, it is easy to see the TikTok video views, sees who liked your video, and spot the profile of someone who views your profile.
However, TikTok does not let anyone know who viewed the video content on the platform, unlike likes. Therefore, please read our guide, grasp and implement in managing your TikTok account and revamp the marketing strategy.