Are struggling to tell if someone has blocked you on Facebook? We have a well-researched guide to help you. Please read our guide article for detailed reviews and learn various methods to tell you are blocked on Facebook.
When people do not see their friendly posts, they start suspecting that they have been blocked. However, it would be best if you did not jump to such a conclusion because you can hide a Facebook post through algorithms.
So in this article, we will teach you how to find out if your friend has blocked your profile or deleted the account. But you should know that these methods do not guarantee you 100% surety. Instead, contact them to verify everything. Use the below procedures to check if someone has blocked you on Facebook.
---
Via Facebook Search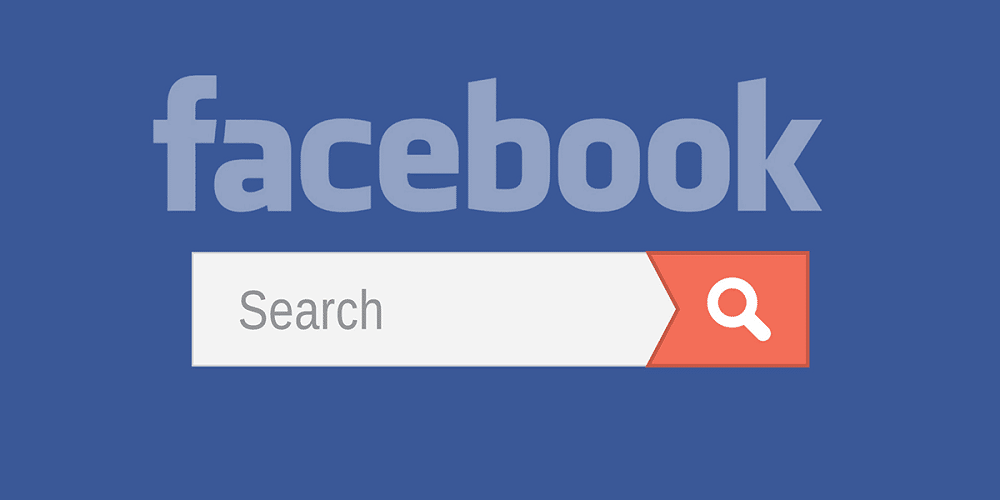 If a friend is not showing up on your friend list or the timeline, you should start with searching for their profile via the Facebook search feature. While it's not 100% guaranteed, it can assure you that you are not unfriended. To do it successfully, follow these steps below:
Step 1: Open a Facebook account by taping the application or visiting the website when using the desktop. Then log in with your details to access the news feed
Step 2: Tap on the search bar. It's a white box with a search located at the top of your Facebook page.
Step 3: Type in the name of the person you suspect and click see the result when using a phone, but press enter when on your desktop.
Step 4: At the top of your search page, select the people tab. This is because, even if someone might have blocked or deleted an account, they will still appear on all tabs but not in people's tabs.
Step 5: Scroll through and look for the person's profile. The profile is active when you spot their profile on the People tab. When you click on the profile, you will only be able to access limited information. This implies you have been unfriended.
---
Via the Mutual Friends List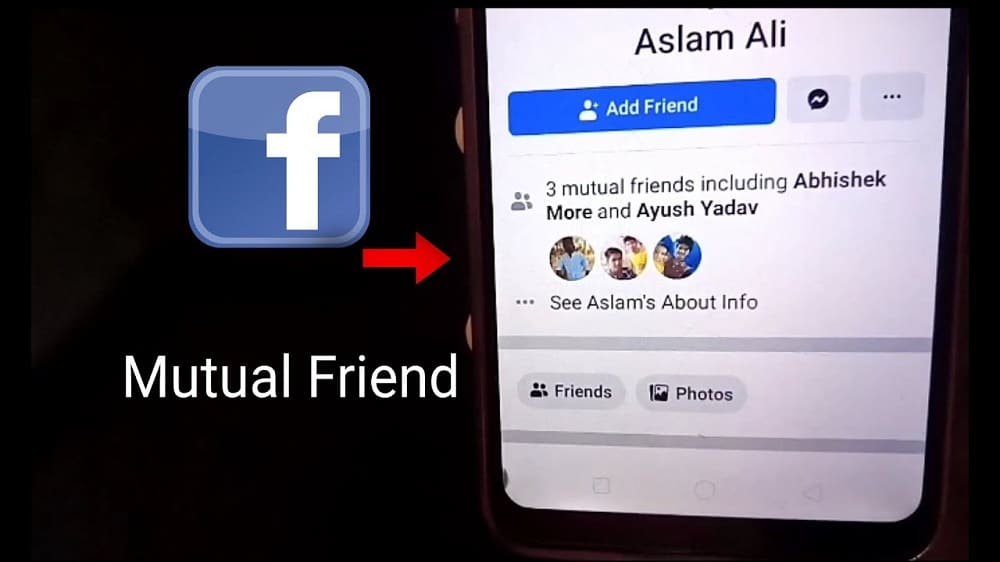 You can also decide to use the mutual friend list in determining if someone has blocked you or deleted their Facebook accounts. here is how:
Step 1: Launch the Facebook application when using mobile, and if you are using a desktop, navigate over to the Facebook website, and log in with your details
Step 2: To your friends' profile page. Go to the search bar, enter friends' names, select their names on the drop-down box, and click on the profile image. Ensure that the friend is also currently to the person you suspect has blocked you.
Step 3: Select the friend's tab. This is located below the photo grid or cover photo depending on the device you are using
Step 4: Click on the search bar and tab search friends on top of the screen when using a mobile but upper right side when on desktop.
Step 5: Type in the person's name you suspect has blocked you. The friend list will continuously refresh with results.
Step 6: Lastly, look for that person's name. If you spot their name and profile photo, be sure you are not blocked. However, when the name does not display from the result, it's either the person who has deleted the account or has blocked you. You can ask your friend to verify the existence of the account.
---
Can't See Someone's Profile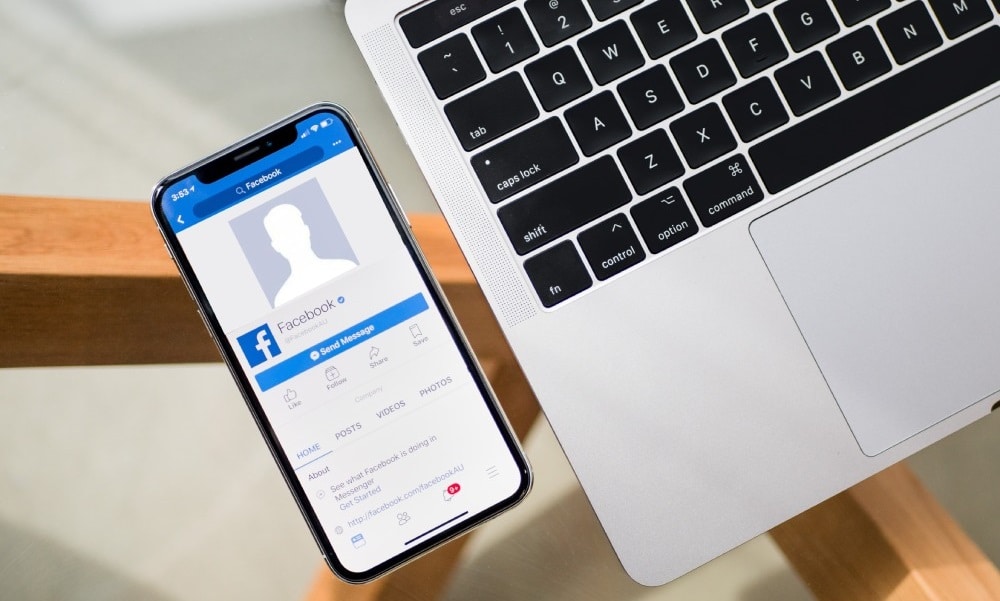 There are many ways you can tell that someone has blocked you. Not seeing their profile pages is one of them. Though this is a bit complex, if you can get a profile link of the friend you suspect has blocked you, you can try using it. Ensure you are logged into your Facebook account, enter the URL link, and press enter.
When the link opens and displays the friend's profile, your friend has not blocked you or deleted the account. However, you are a victim if you get a notification saying the content is not available. Your friend has blocked you.
---
Can't Send Facebook Messenger to Someone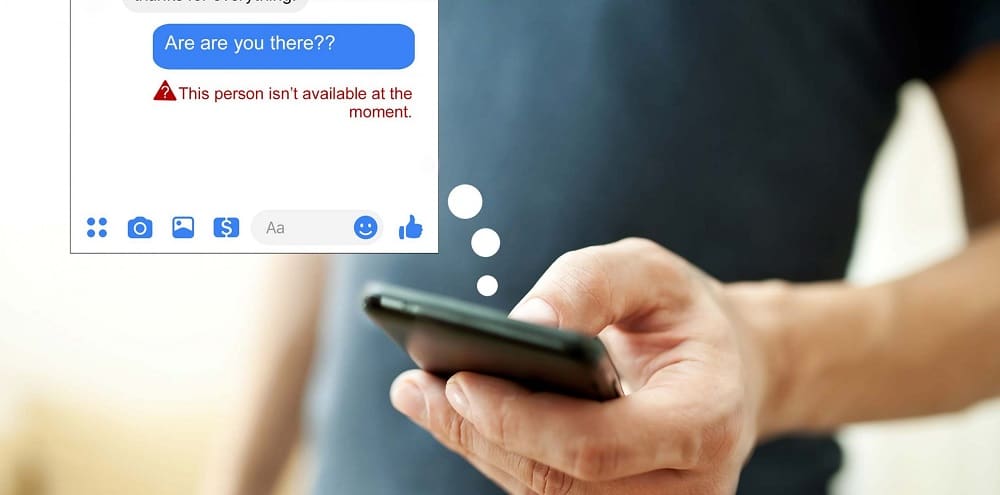 you can also use messenger to get some predicament on whether a friend has blocked you or not. So, there are 2 ways to use messenger in verifying this immediately when you start suspecting that a friend has blocked you. Go to the messenger, click on the search bar, enter the person's name in question, and search. If they do not appear, then it's a direct indication that you are blocked. And secondly, try sending them a message on a messenger. If the messenger tells you that the person is not accepting the message, you are automatically blocked, unfriended, or deleted from the account. But vice versa applies.
---
Can't See Their Posts Anymore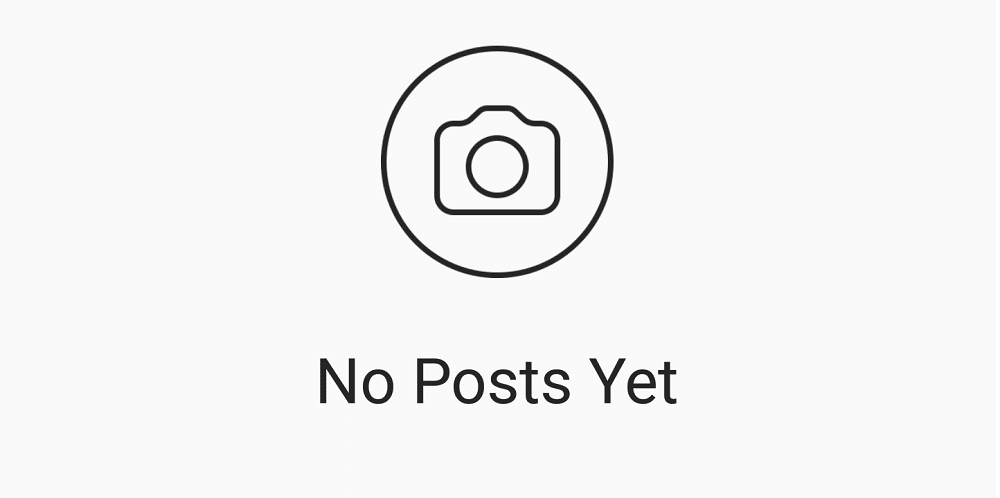 If your friends unfriend or block you, you cannot access their timeline activities on your feeds. You log in to your Facebook account and try seeing through your Facebook feeds and if you cannot spot any of their posts, be sure of 3 things; either you are blocked, unfriended, or the person has deleted the account.
But the search option is only applicable when you are sure that the friends are active on Facebook. But do not rely on it because sometimes the Facebook algorithm has reasons to decide on the posts of a person.
---
Can't Tag Someone in Your Posts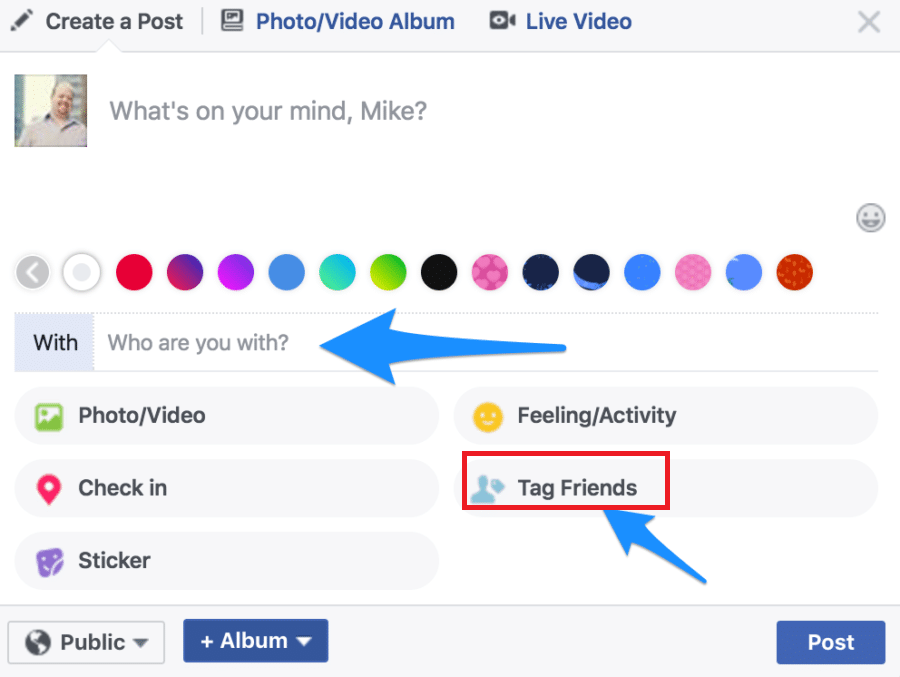 sometimes you might not be in a position to do all the snooping tasks. There are other easiest ways of confirming that someone has blocked you on Facebook. Try composing a Facebook post or a photo and tag the person in question. When you start typing in the person's name to tag, Facebook will auto-fill and bring you all the options.
That is, it auto-populates the rest. When the name appears on the list, the person has not blocked you. However, when the name does not display, there is a high possibility that you are blocked, unfriended, or the person in question has deleted or deactivated the account.
---
They're Not in Your Friends List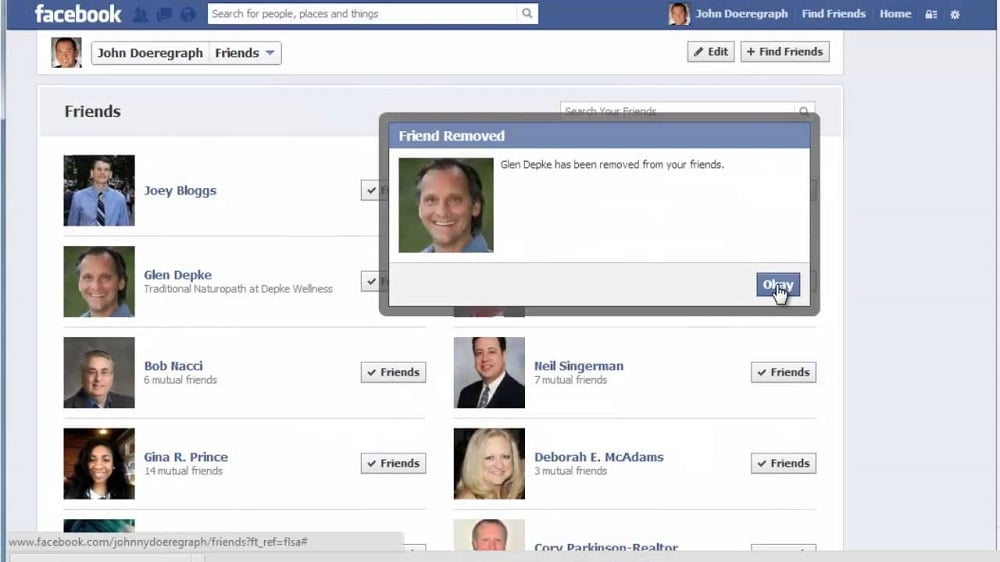 This method needs you to log in to your Facebook account just like the above options. When you log in, go directly to your friend lists by clicking on friends located on the left side of the page. After that tap all your friends. You can decide to scroll through the list and find the person in question or type in their name in the search box.
You are safe when the name shows up, but if it does not display on the result, that is a sign that they have blocked or unfriended you. There is also a possibility that the user has deactivated or deleted the account. When you search, ensure you type in the search box the person's actual name as it appears on your Facebook profile.
---
Can't Invite Someone to Events or Groups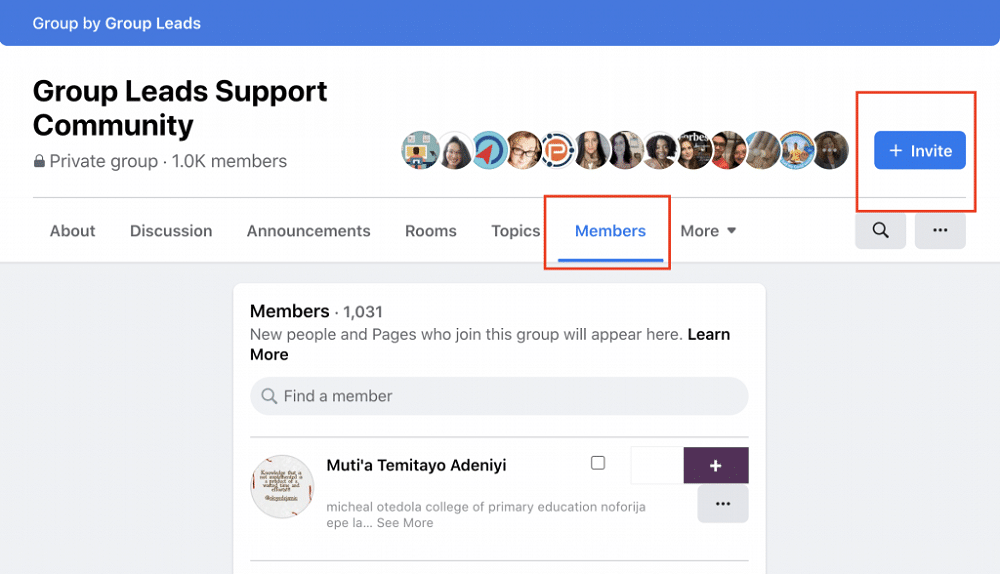 Another good option for carrying out this verification process is through invitation. You can create an event or come up with a Facebook group and invite the friend you are suspecting. When you invite someone, ensure you spell their name correctly the way they appear on their profile. If the search result does not show the name, then options are that your friend has unfriended or blocked you. Still, deactivation and account deletion applies in this case.
---
Check Posts and Comments

If someone blocks or unfriends your Facebook profile, you can still access their posts and comments on your feeds. Instead of checking on the posts and comments. Here is a reliable method. follow these steps:
Step 1: When you log in to your account, go to settings and settings and privacy
Step 2: Under the filter option, choose people
Step 3: Enter the name of the person in question
Step 4: When the search result displays a clickable link with bold black text, it simply indicates that you are blocked.
We recommend the above procedure because privacy settings on post-viewing can also restrict someone from accessing the posts.
1. Will someone know who I blocked?
Your Facebook friends cannot detect the person you have blocked. This is because Facebook never makes blocking activity public. However, a friend can know that you have blocked them using the method we have explained in the article above.
2. Can I block someone who blocks me on Facebook?
No, when a person blocks you, you can no longer access their Facebook profile even when you search them using your Facebook account. This means you cannot block them after that in return. But, you can block them after they have unblocked you, which means you should continuously check on them. Immediately one unblocks you; it takes 2 days, according to Facebook policy, for you to block them.
3. What is the difference between unfriended and blocked?
There is a difference between blocking and unfriending. If a person unfriends you on Facebook, you can still access their details like comments in mutual groups and pages, the profiles, and their public posts, as well as sending them messages or friend requests.
However, when a friend blocks you, you cannot see their profile at all costs. Again, you cannot see their activities nor interact with them. In simple words, when a person blocks you, their profile disappears entirely only on your Facebook page.
When a friend blocks you on Facebook, it becomes a concern. Social media marketers strive to find out or verify that someone has blocked them. The above review outlines the best-proposed procedures and guides to help you check if someone has genuinely blocked you on Facebook. Please read them carefully and put them into practice.
Sometimes the above method applies when a friend has deleted or deactivated the account. To roll out account deactivation or deletion, confirm from other social media platforms, ask your mutual friend or contact the person directly to ensure you are blocked.